Thomas Pink: Christmas 15 Windows & Online
Concept design, prototyping, artwork, production and project management for the Christmas displays and online product photoshoot.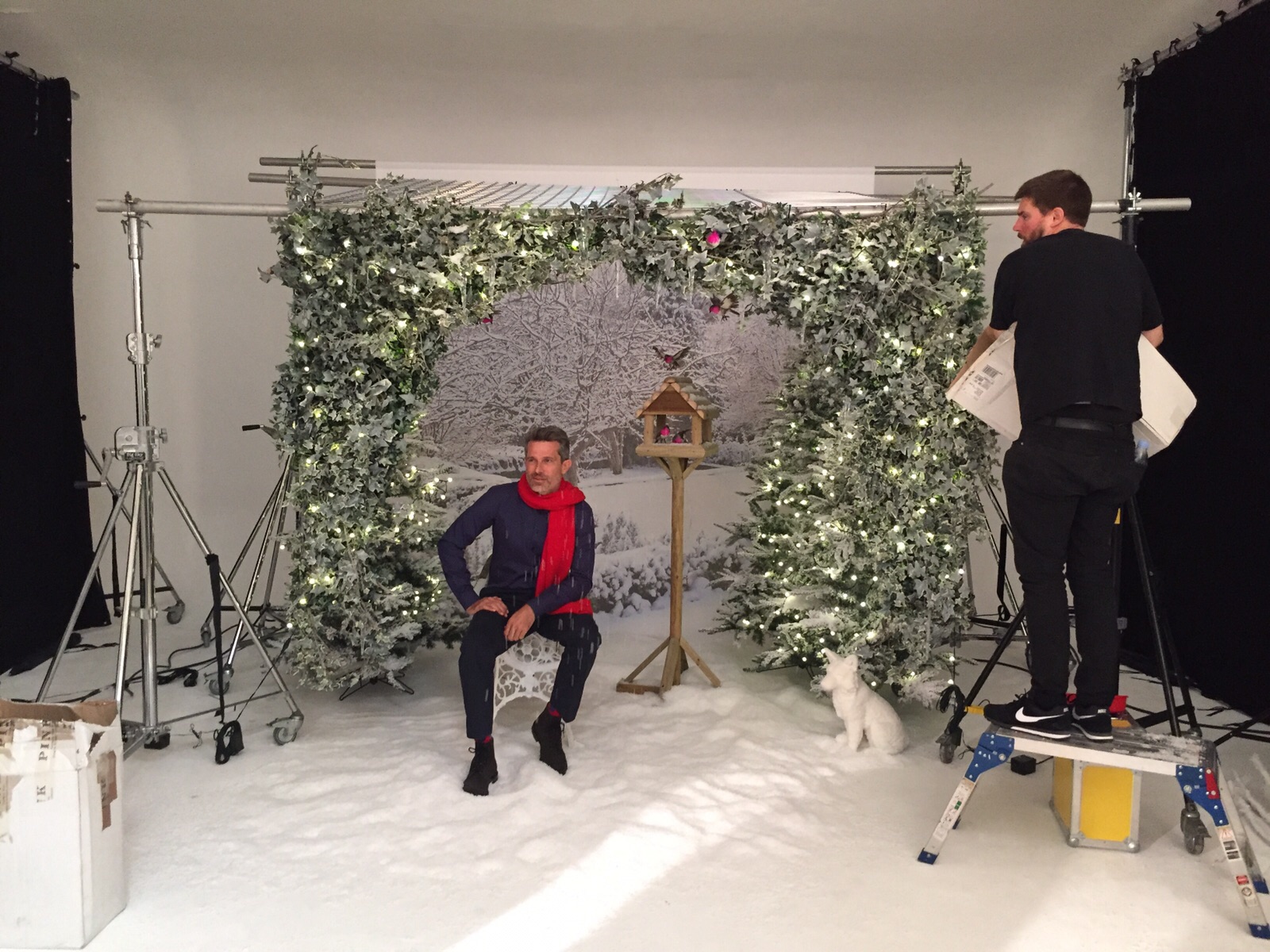 For Christmas 2015 at Thomas Pink, I worked on the concept design for the christmas marketing - for the stores and online. The client wanted to have an emphasis on gifting and to steer away from the traditional gift box idea that is shown every year across many brands. I came up with the idea of the robin as a character that could be used across all marketing and designed a special Thomas 'Pink'- breasted robin.  For the window and online photoshoot I developed this into a festive winter garden concept.
Above is the set for the website photoshoot - I designed the set & arranged production of all props and the install - and below are the edited shots on the live website during the christmas period. The marketing team at Pink turned my robin into an illustrated character for the website.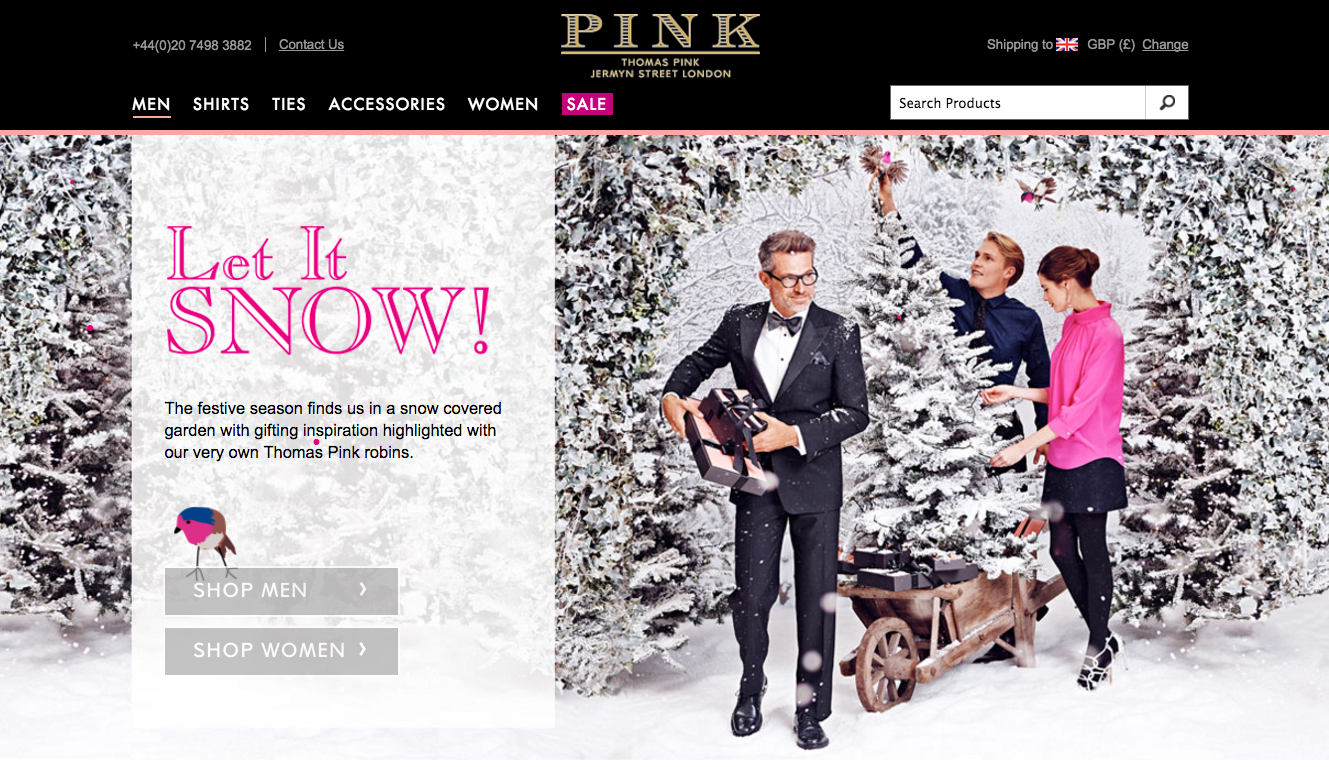 My original mood board for the festive garden concept and photoshop visual of how the scheme would look in the Paris store windows. There are 16 stores in UK & Europe that all need to be designed and planned as bespoke - as they are mostly located in old buildings with different size areas and requirements. Most stores also contain exterior facing display cabinets (tanks) that need to contain scheme graphics & props, so these would require extra design treatments.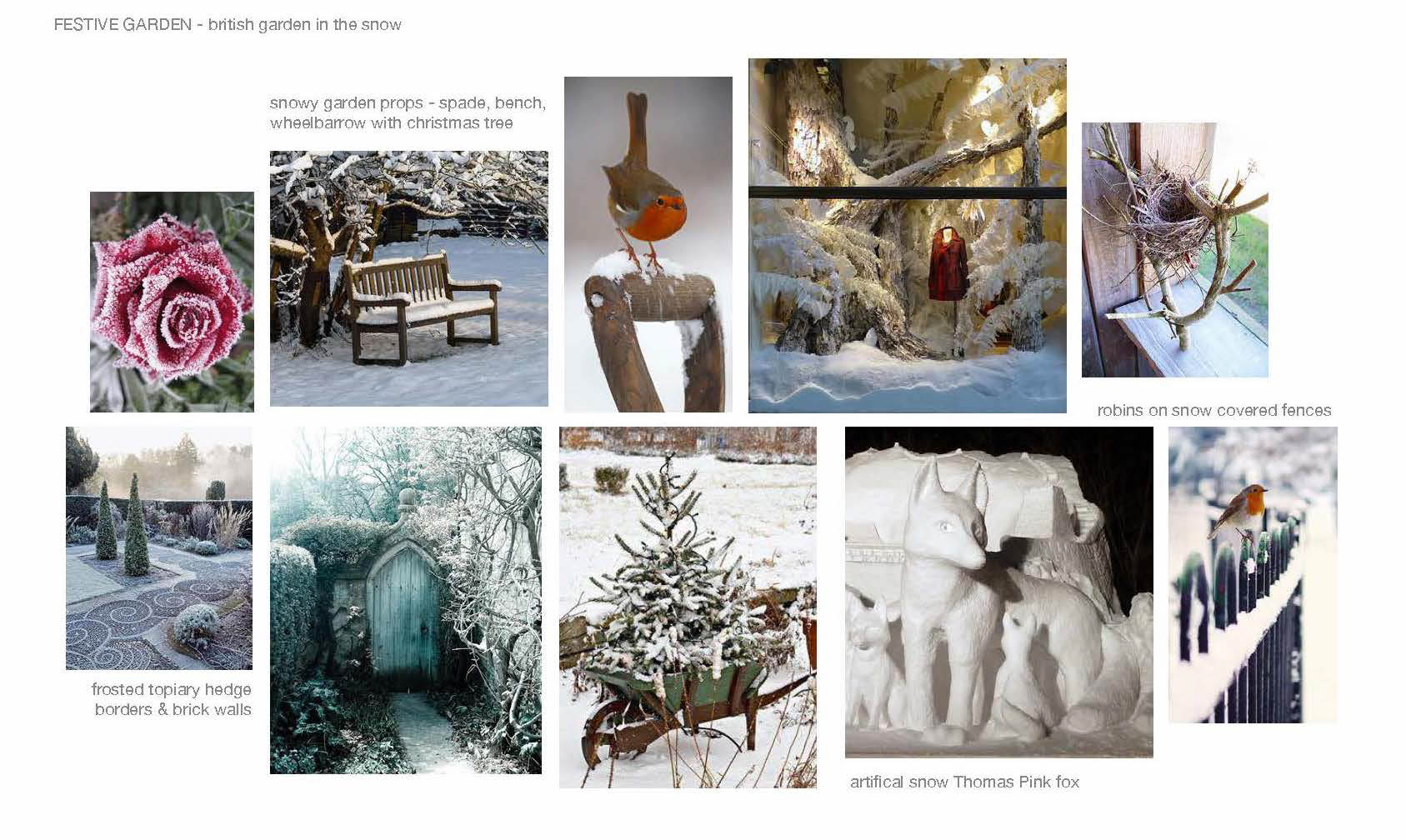 I would work and manage the prototypes of all props & graphics to ensure sign off for the production - this would be sourcing all the prop items like the vintage plantpots, sourcing imagery and creating artwork for the graphics, arranging suppliers to produce items like the flocked topiary and birds nests, getting hands-on with applying lights and working with the robin props to show how they can animate the clothing. Above shows one of the first robins that were hand-sculpted for me by a supplier to my design- these were amended to be more full-breasted!
Once signed off I would create a design pack for all the overseas franchise stores to be able to create their christmas displays on brand and also then arrange production and install of the 16 UK/European stores.
Below are shots of the Sloane Street store in London, one of the flagship stores for the brand.