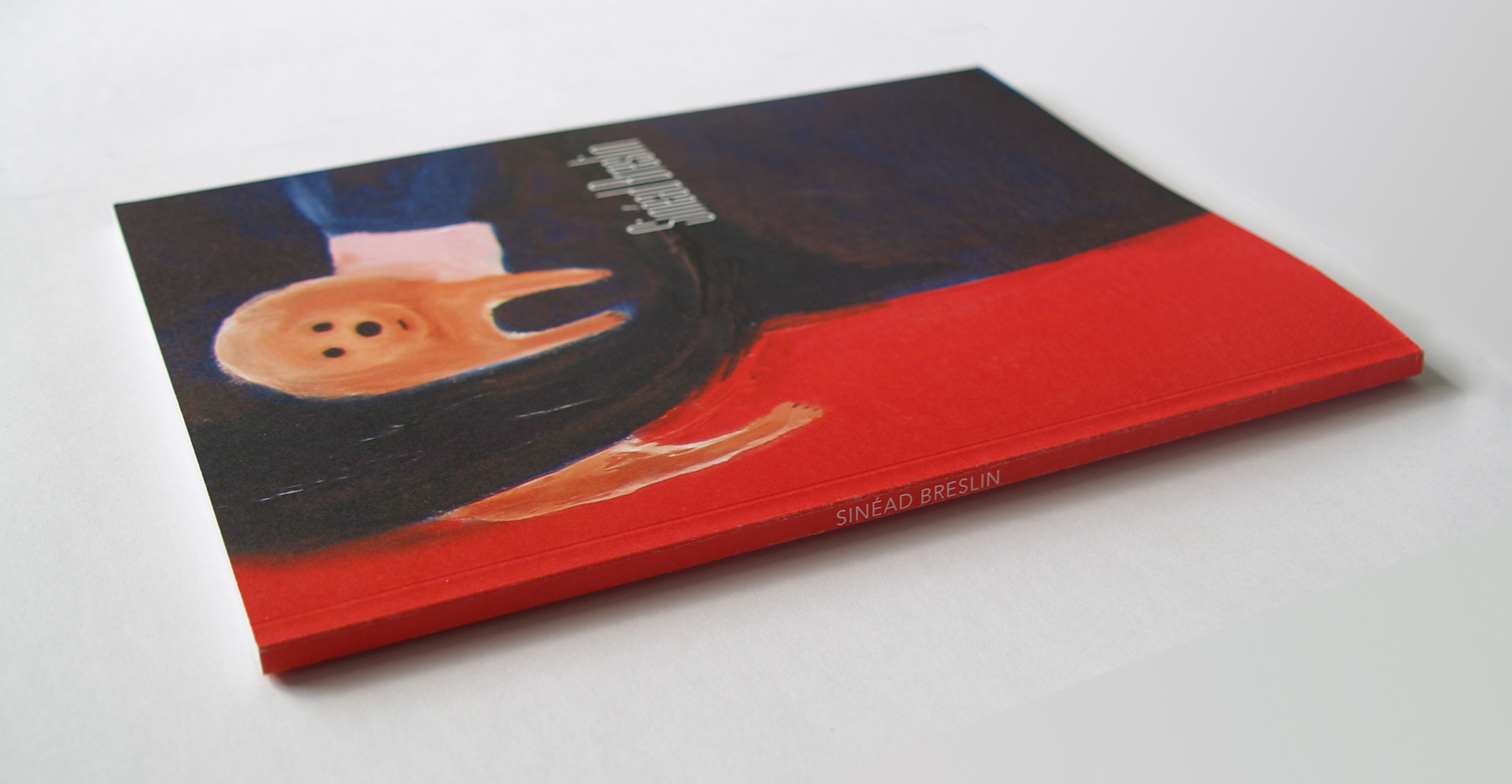 I worked with the artist to select a layout style and suitable typography to showcase her work. We chose to use large full page crops to show the detail of the paint textures as well as cropped detail shots and the full crop of each painting. Colour matching the printed image to the real work was key here to capture the vibrancy of the paintings.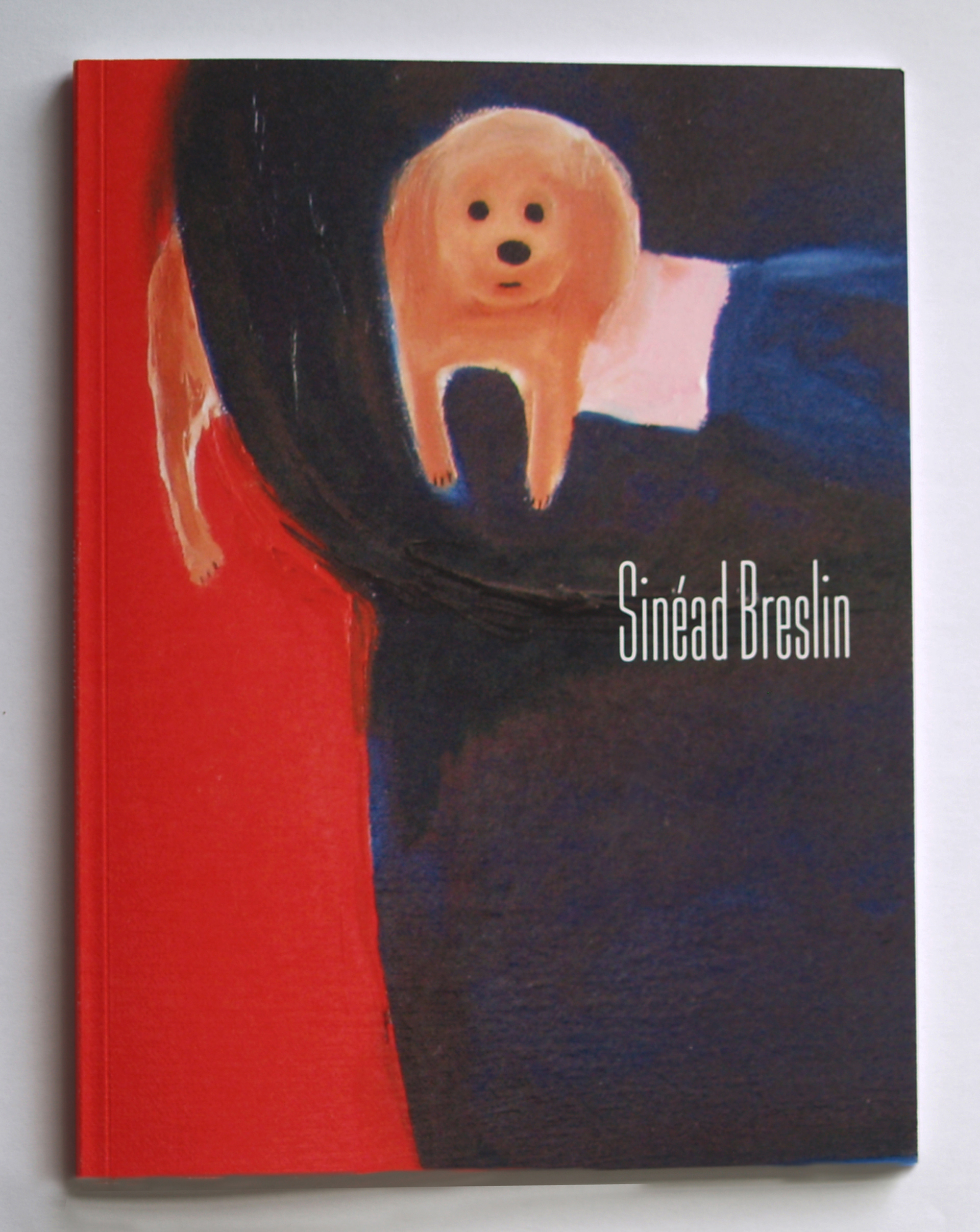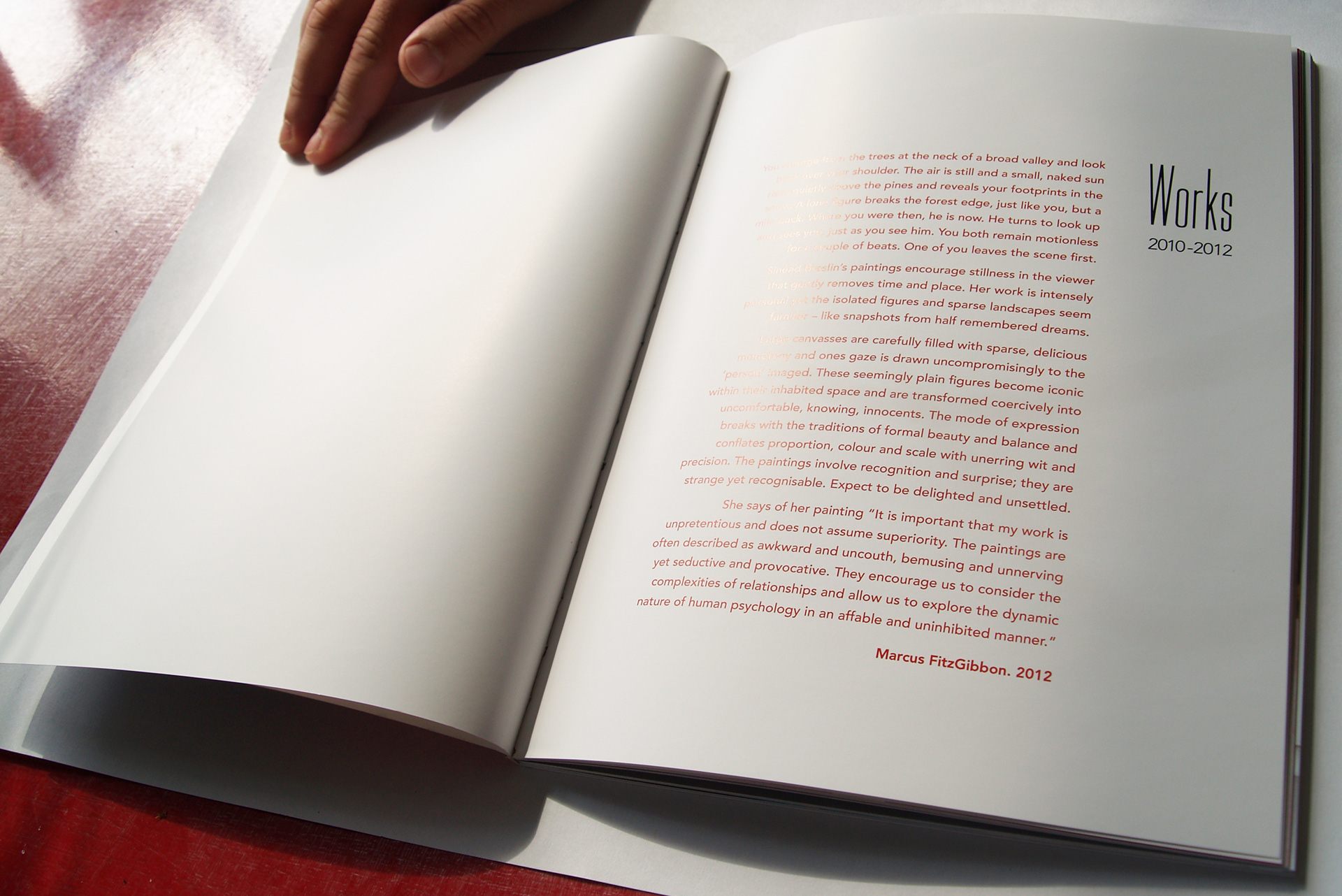 For the business card artwork I continued with the visual style of the catalogue: using crops to showcase the artist's textured paint application style.
The next project for the artist was to create an exhibition catalogue of works for promotion after the event. The exhibition was in Moscow and the artist supplied me with photographs of the work and the work in situ. 
I chose to use a full wrap photograph on the cover, looking in at the exhibition from the outside, as a reference to the observational/ voyeuristic subjects of her paintings. Using a similar typographic style as the previous catalogue, I updated the colours and included a blue square overlay, a reference to the square canvas shape that dominated this collection of works.
The spreads featured the paintings, detail shots or photographs from the exhibition space. The artist had positioned hand-written notes next to works in the space as well as a live performance; a recreation of one of the paintings.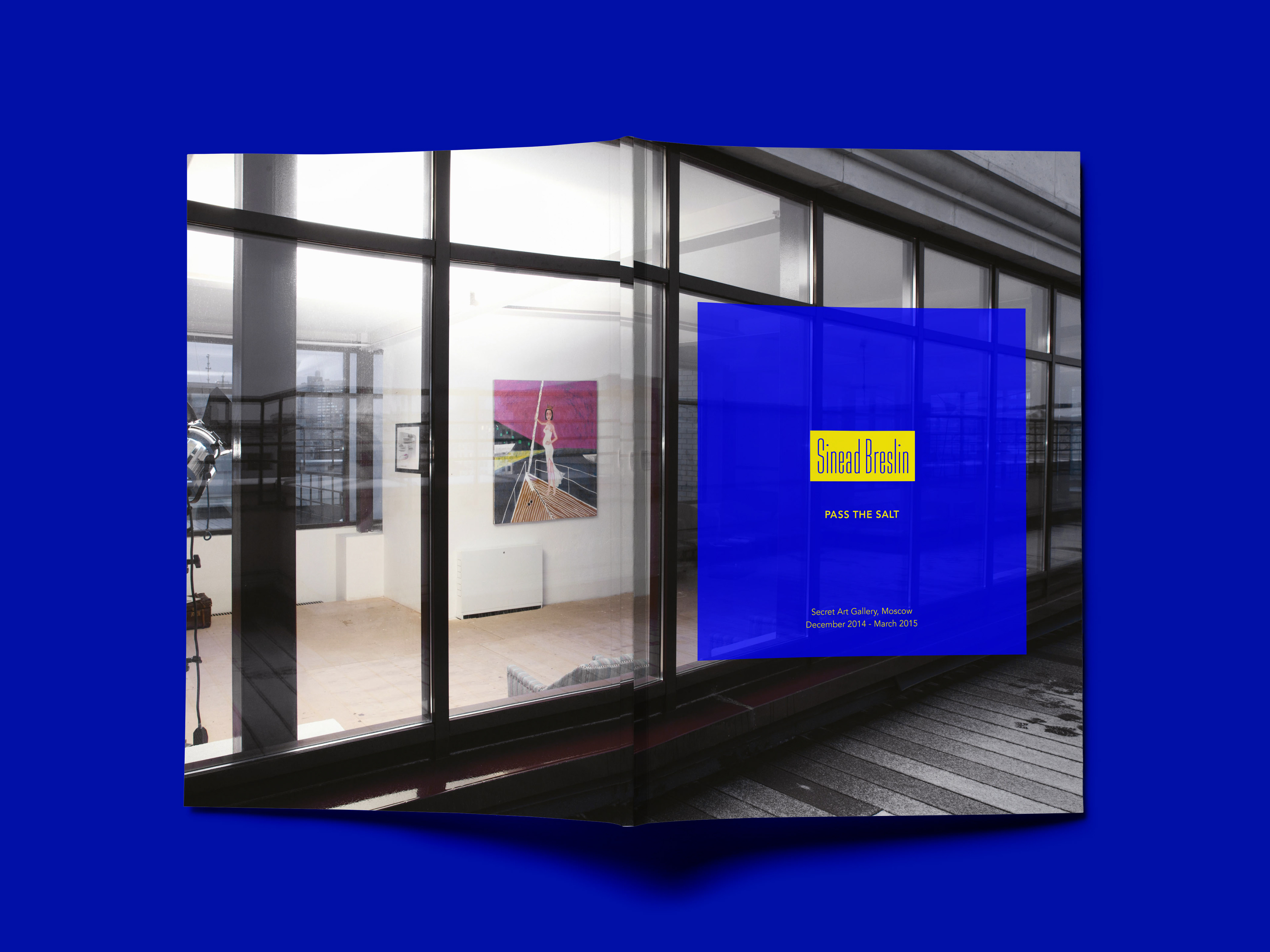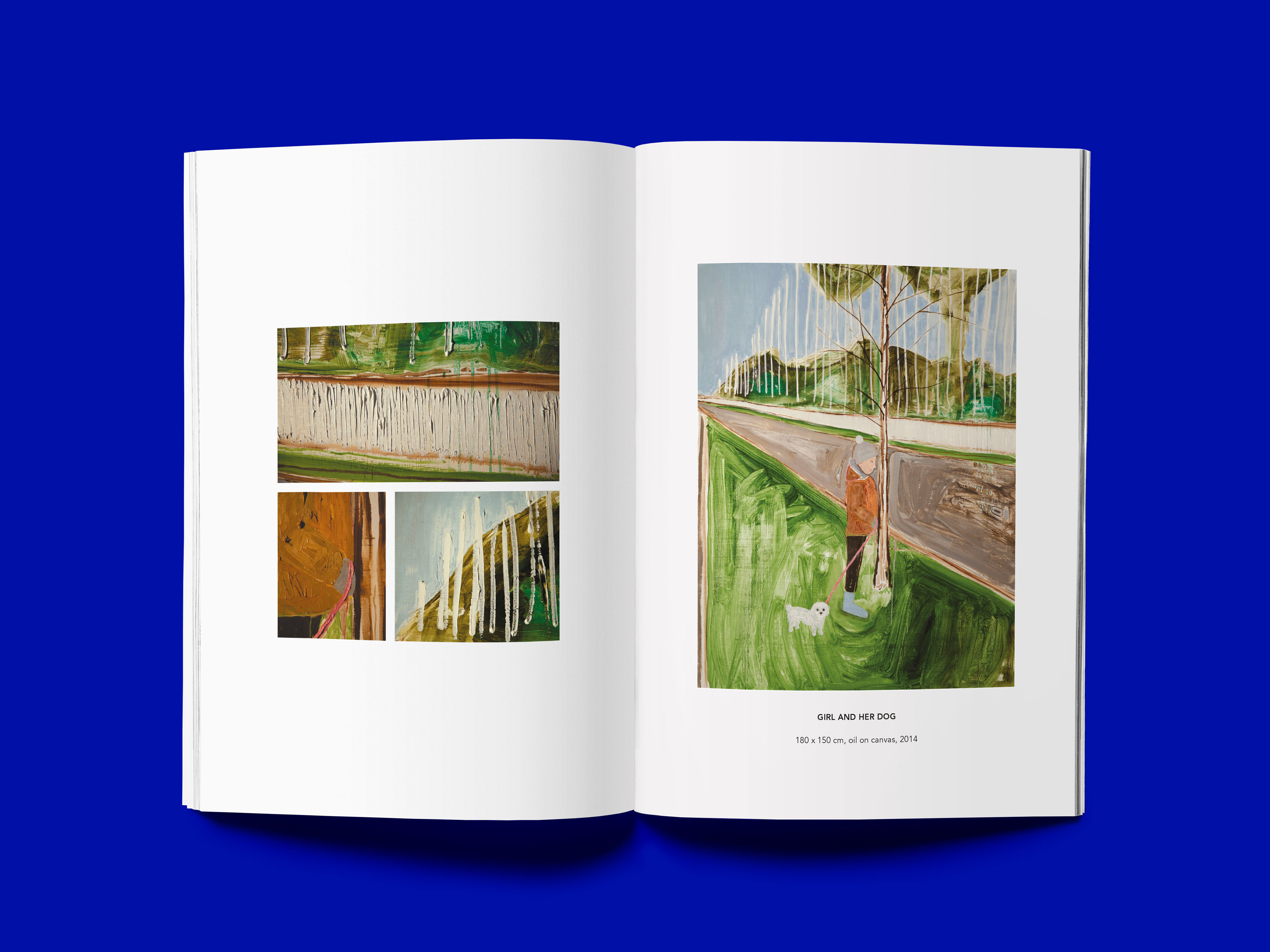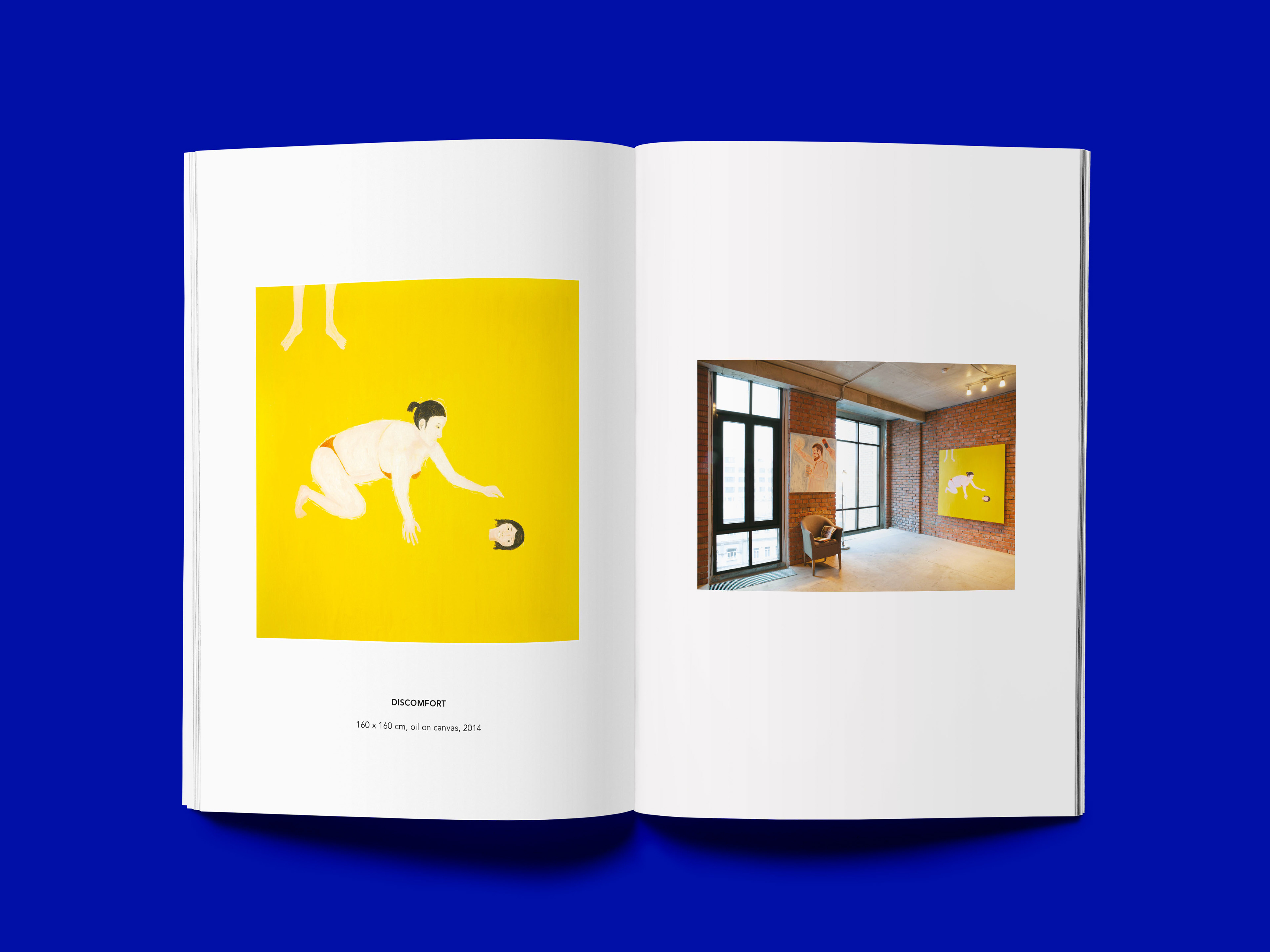 The following were design options of how the website could be updated to showcase the new work.