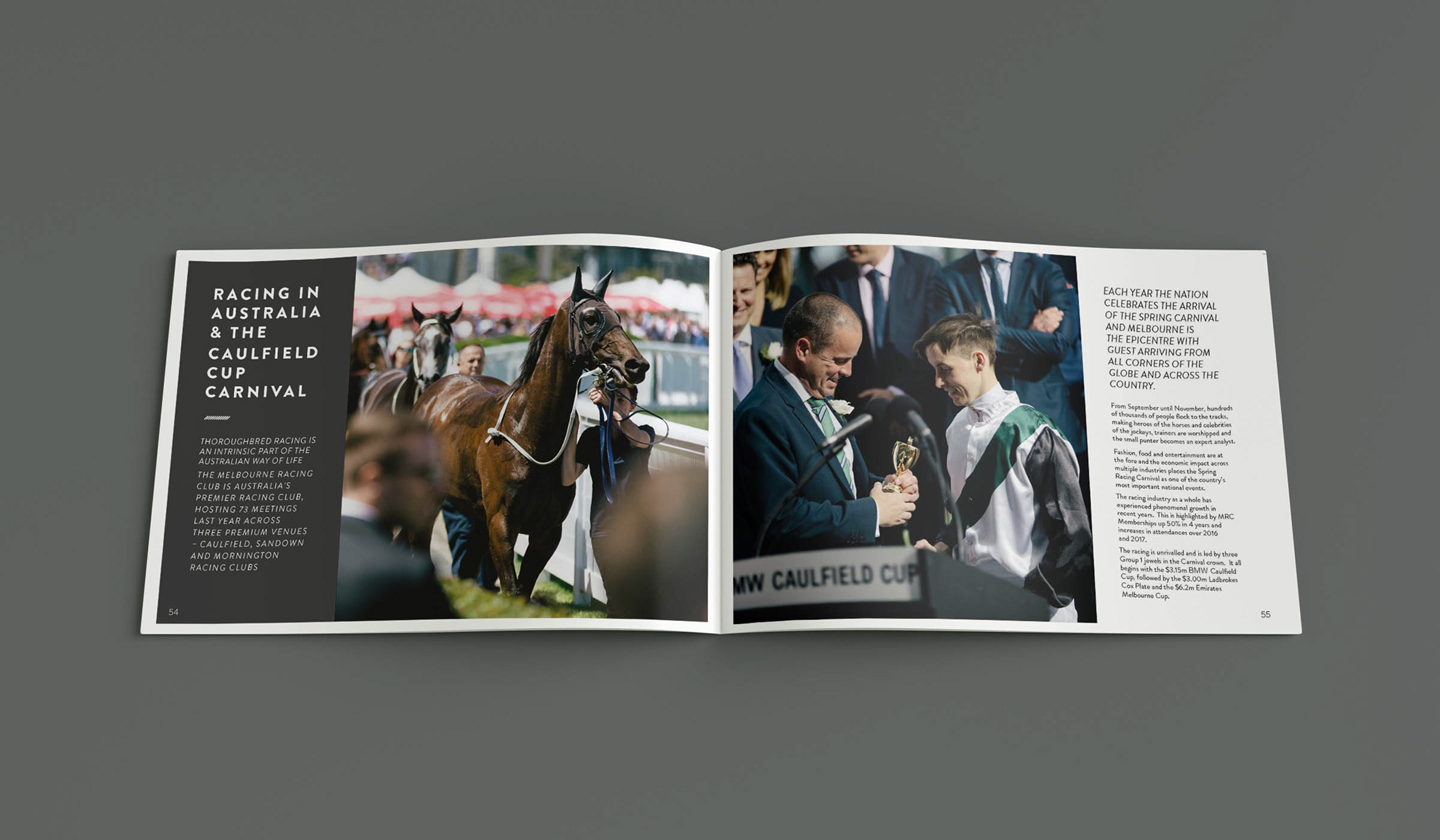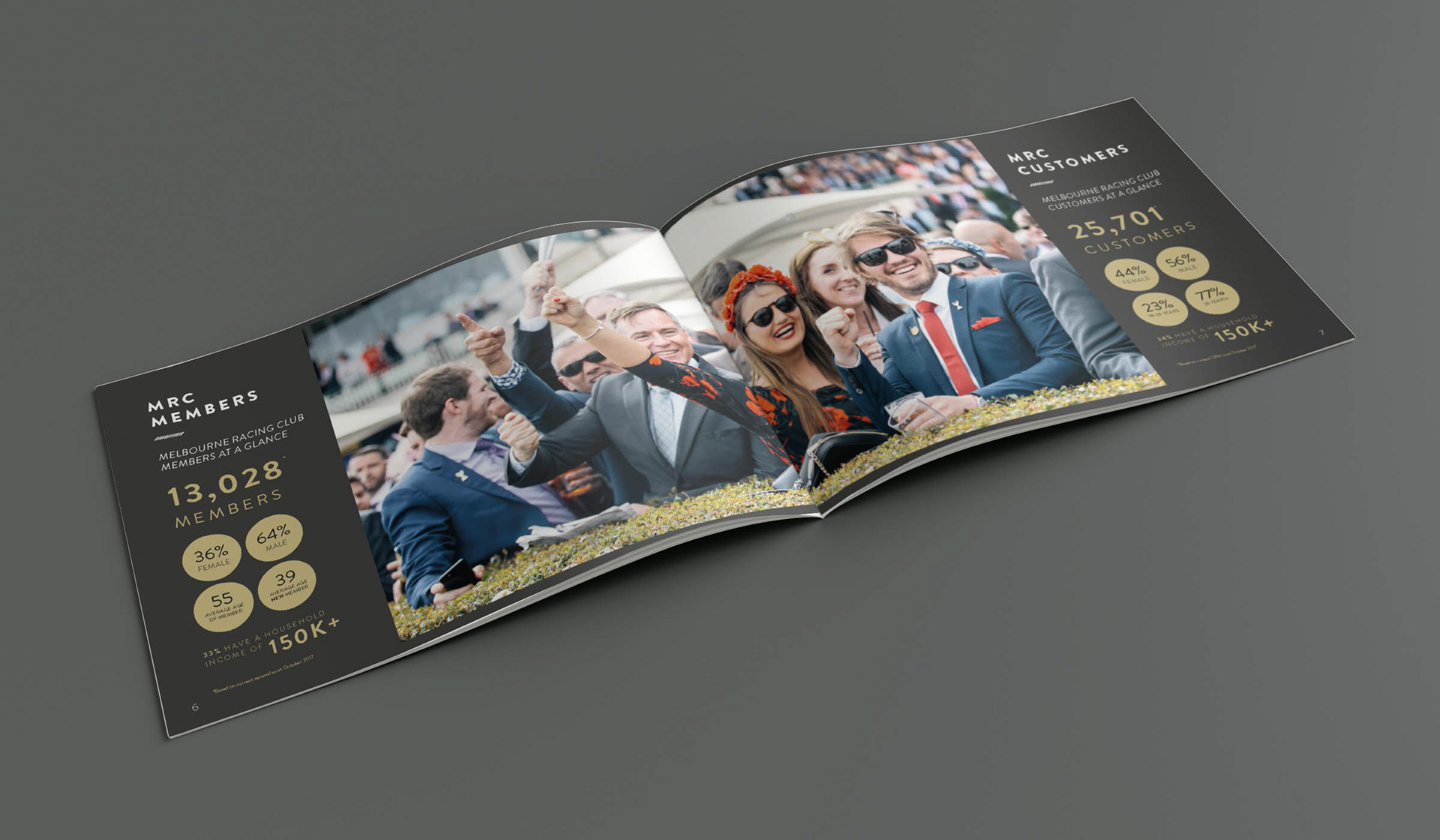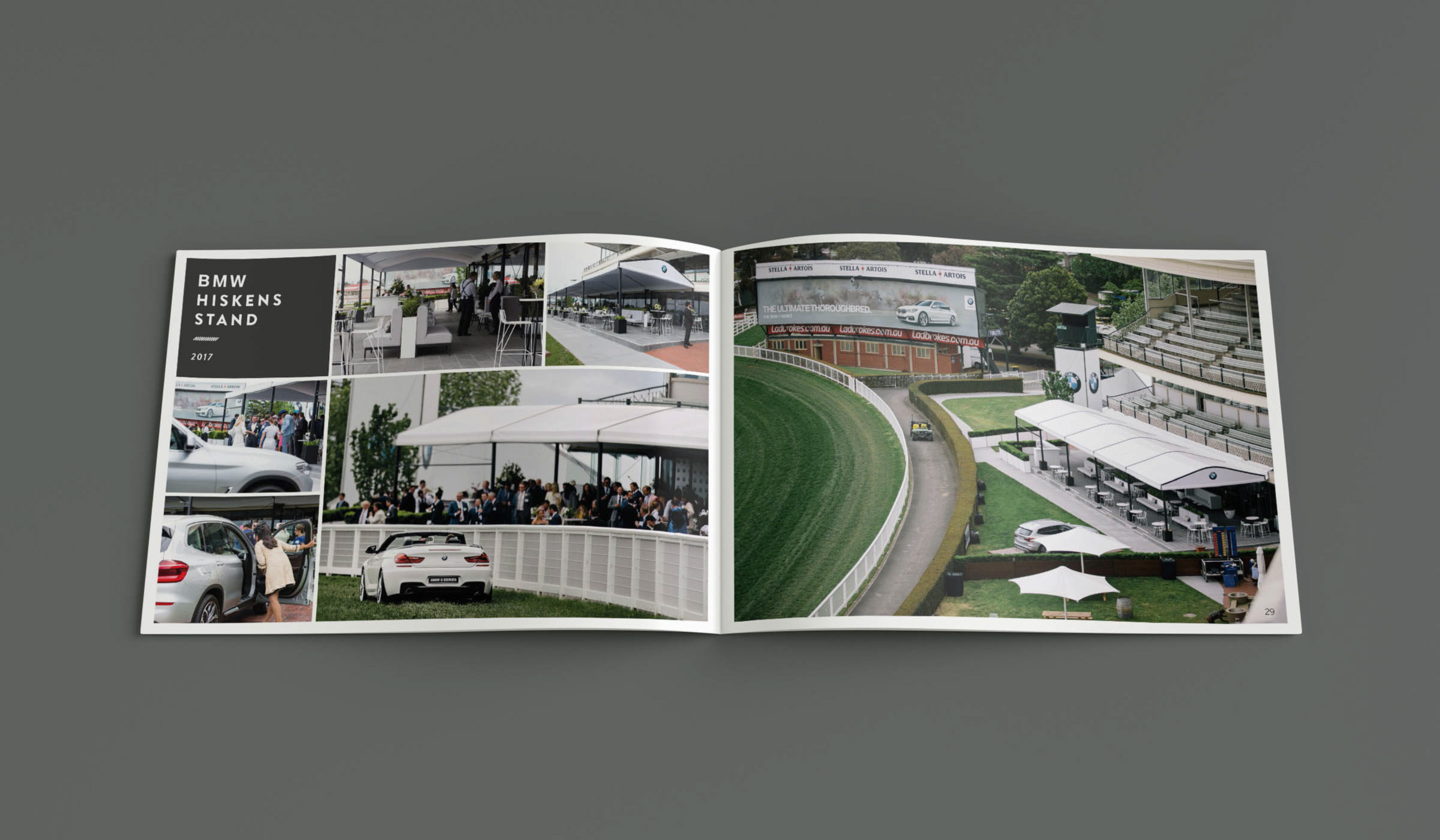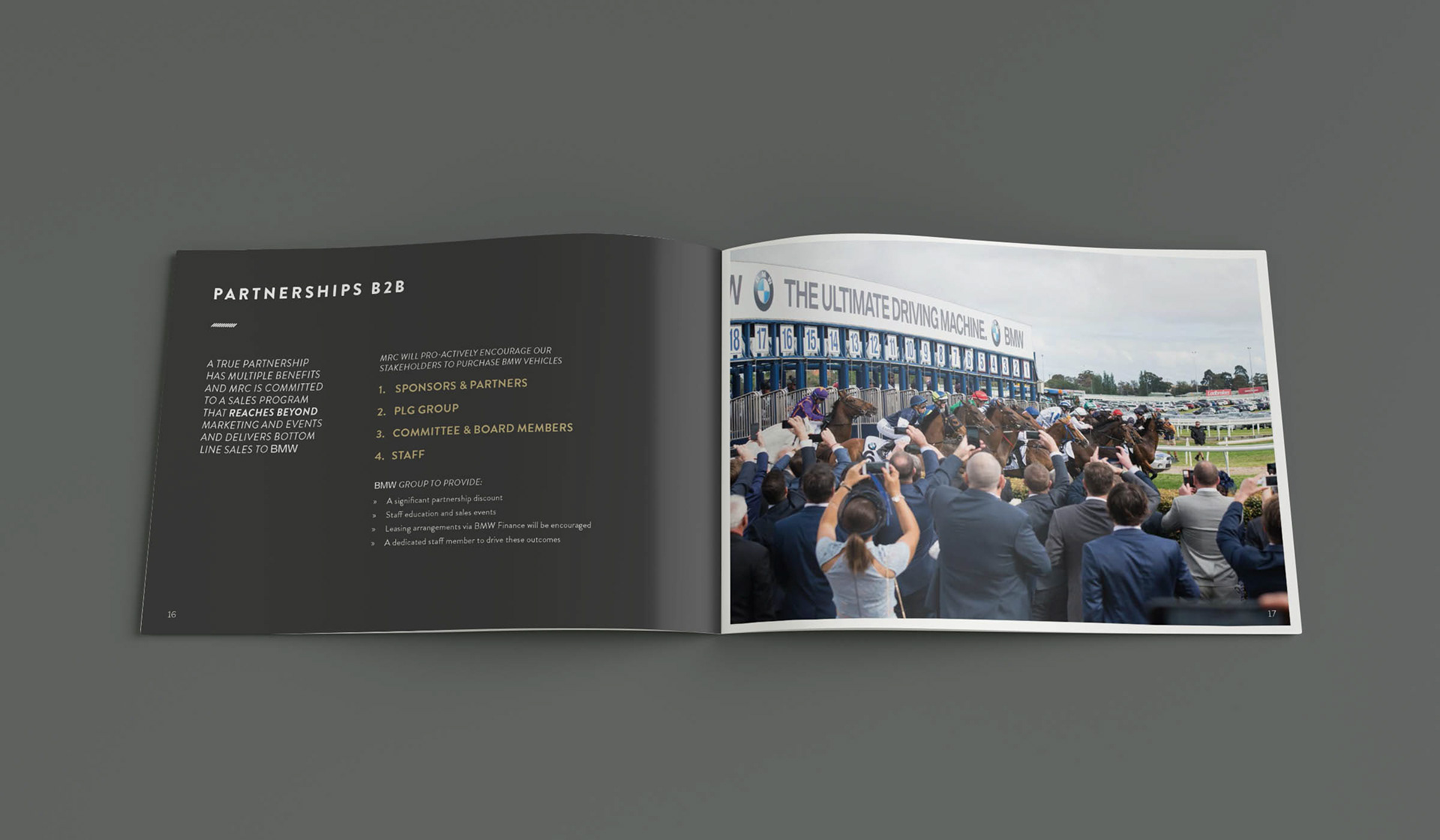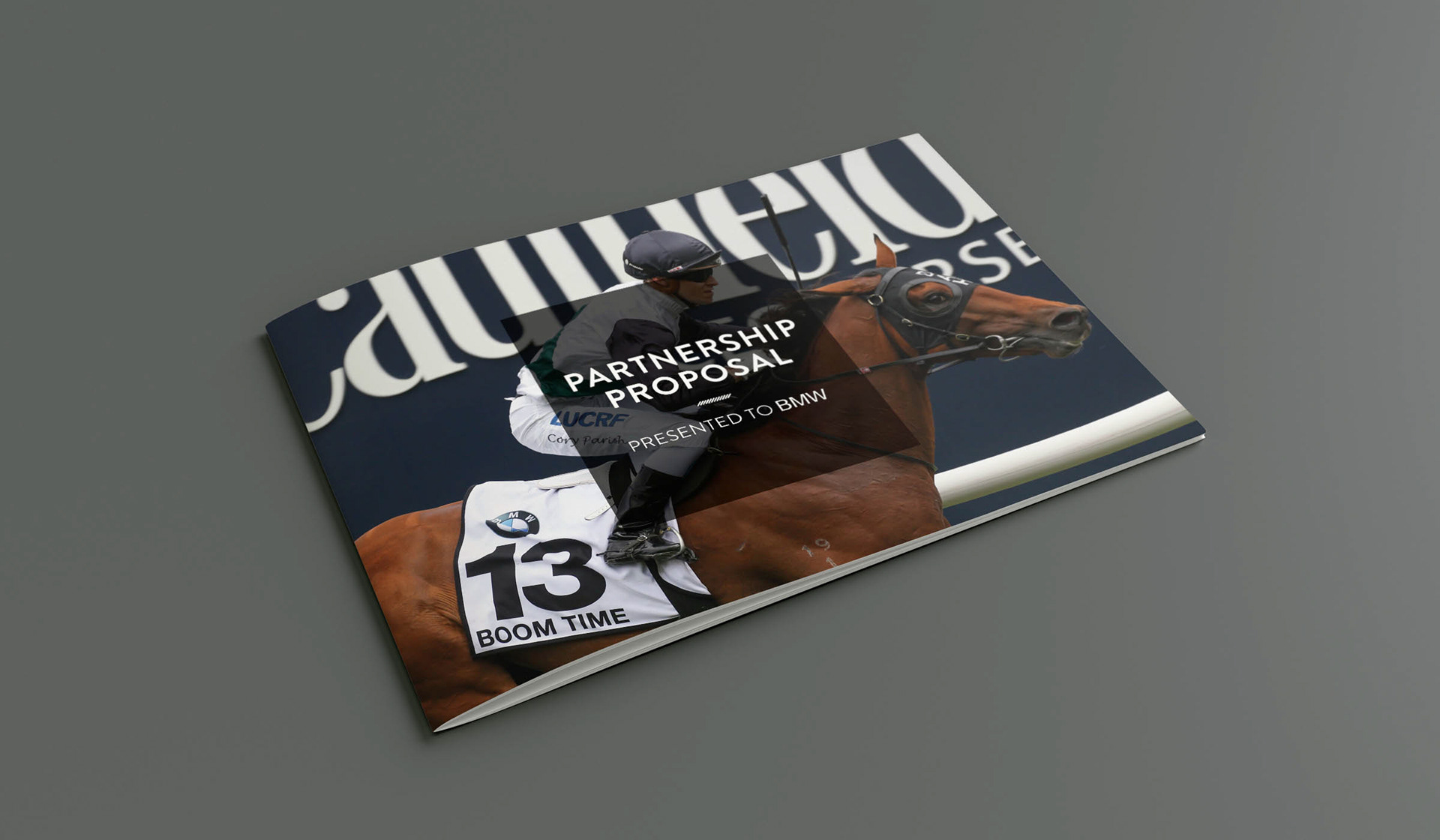 Click to view 
Full
presentation booklet
Each proposal would be designed in keeping with the brand direction for the event or partnership. Above is a the large proposal document that was designed for a more traditional luxury automotive brand, large full spreads of high quality colour photography and simple bold typography treatments, but still in keeping with the racing club branding colours.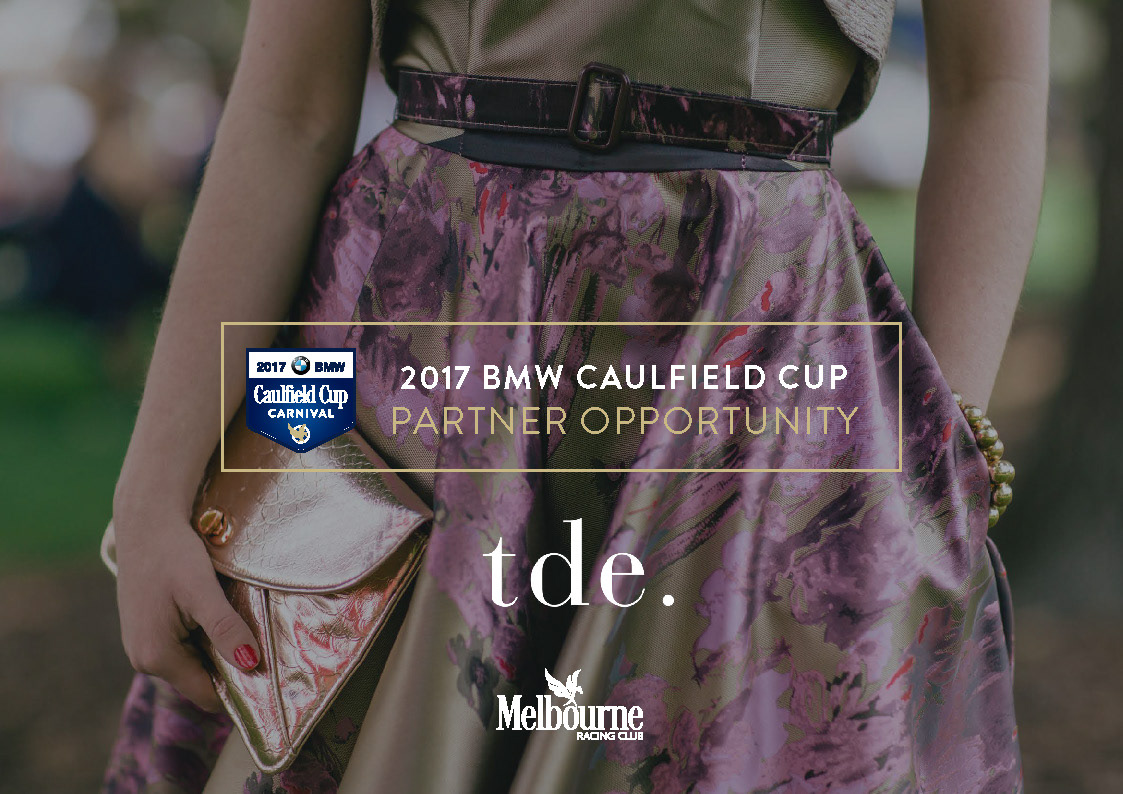 Example of the presentations designed in a different style for potential fashion sponsors for the Caulfield Cup. Expressive photography, cropped imagery and playful layout of the clubs brand typography  - more suited to the fashion and hospitality side of the racing carnival.
Interactive presentations with video content were created to give post-event reports to sponsors. 
Click to view this report for
Pimm's
Online, Social:
 I designed marketing graphics for social and web to give an identity to the new season of race days.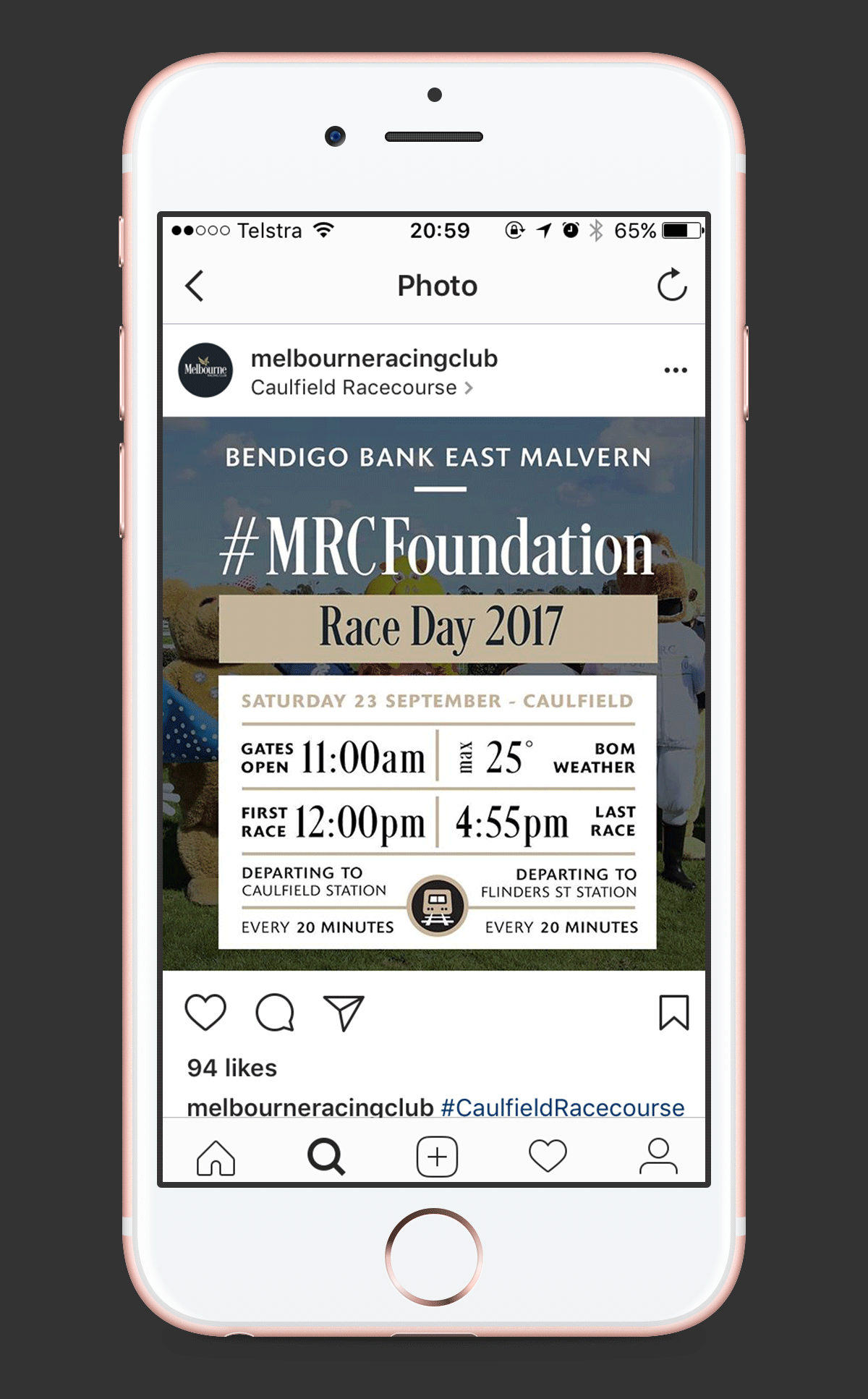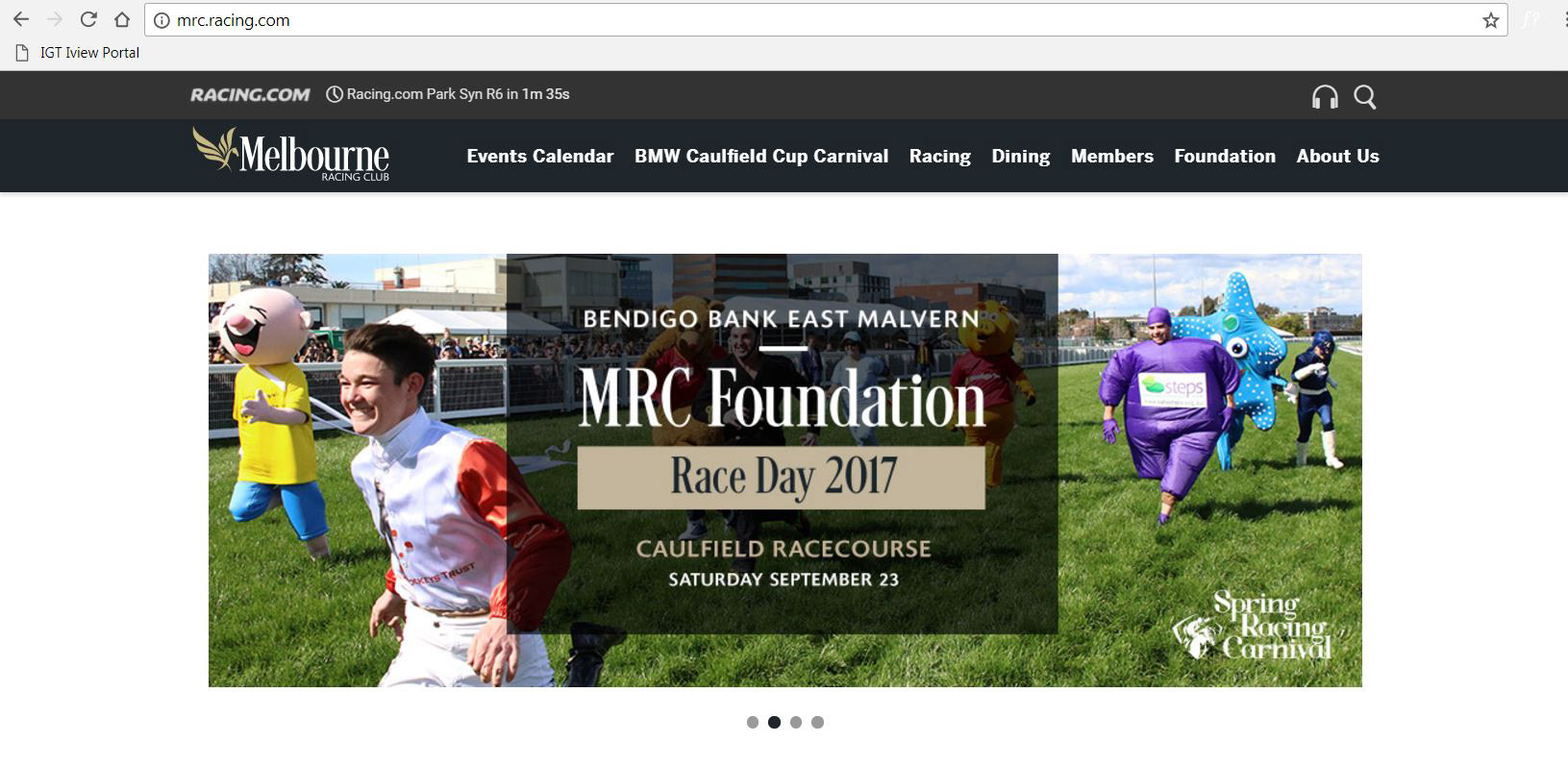 Print, Infographics: 
MRC Foundation Annual Report, MRC membership acquisition posters, volunteer posters designed in the corporate guideline style and infographics produced for internal comms.