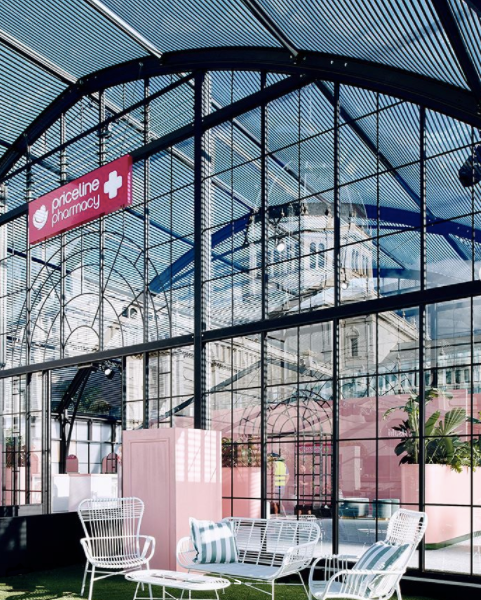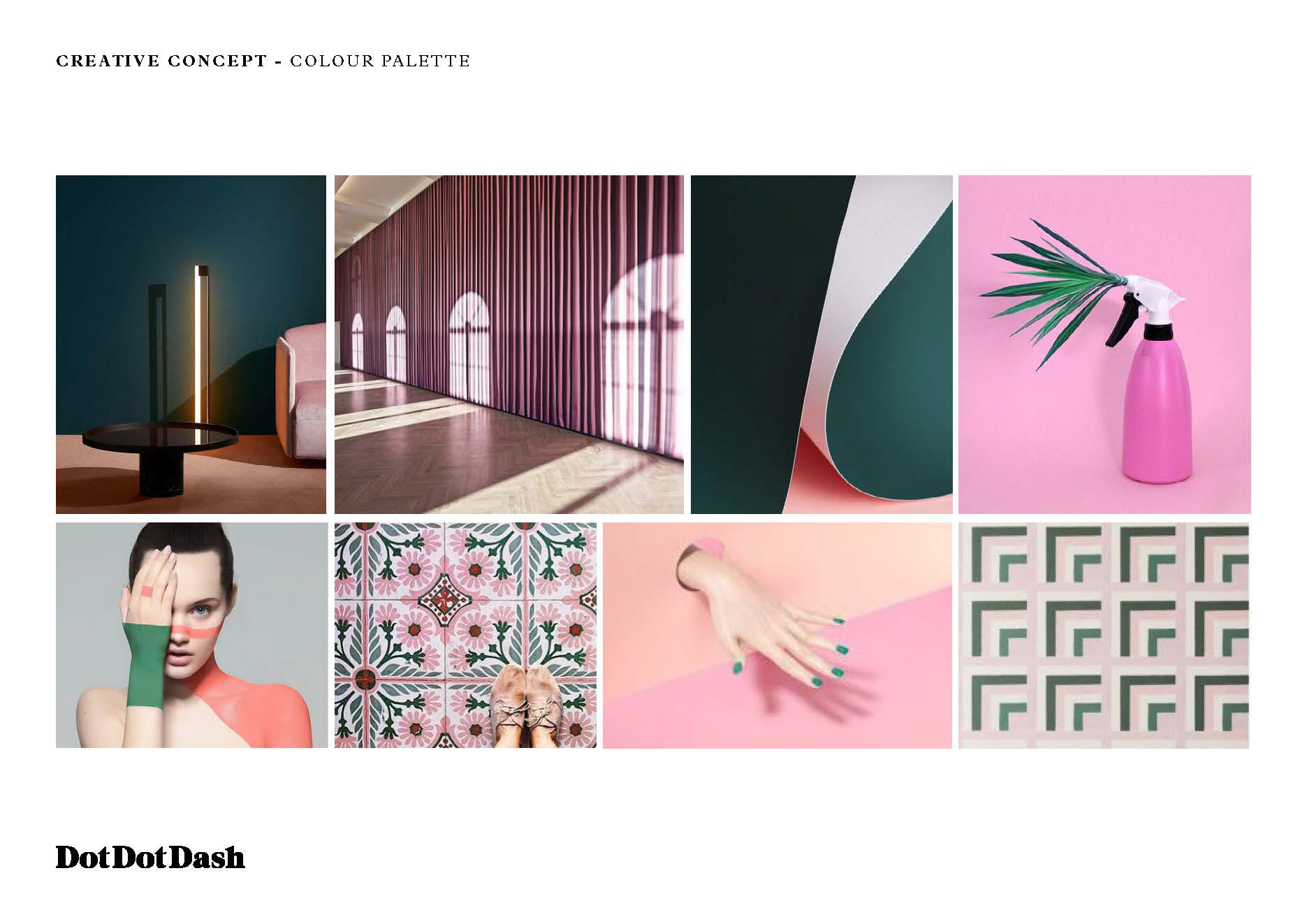 Photos showing the completed beauty stations, bespoke planters and reception area, behind is a free-standing light up structure that echoes the arches of the marquee structure. This was where people could have their photo moment with their refreshed make-up & hair.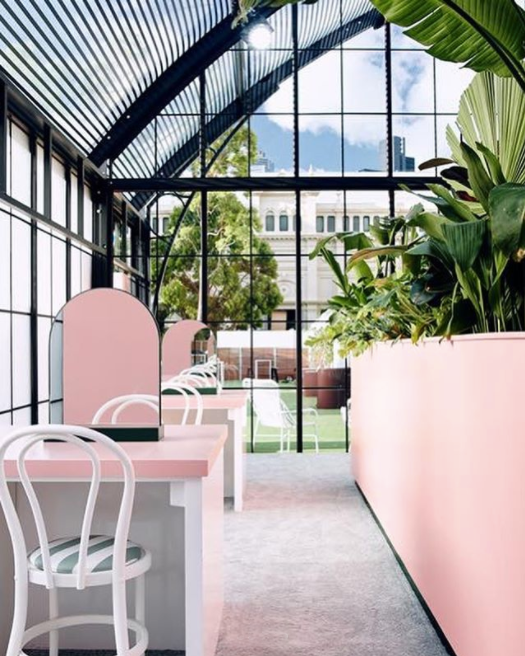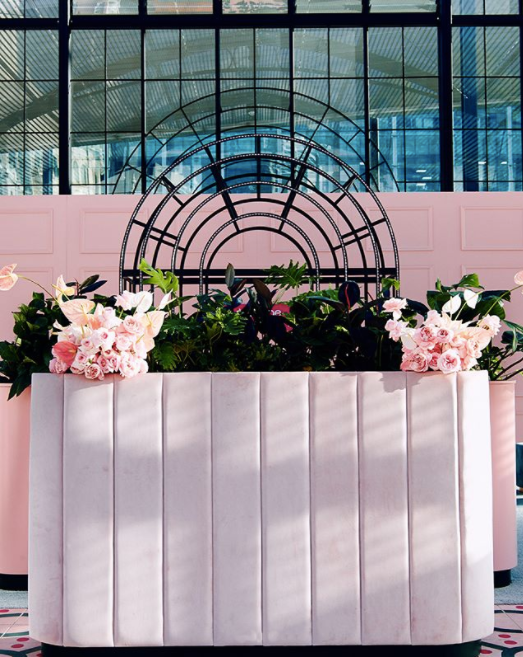 Below is an initial concept that I visualised for the beauty stations. Branded lit mirrors would alternate between being fixed to the stations and suspended from curved poles in the planters behind the beauty tables.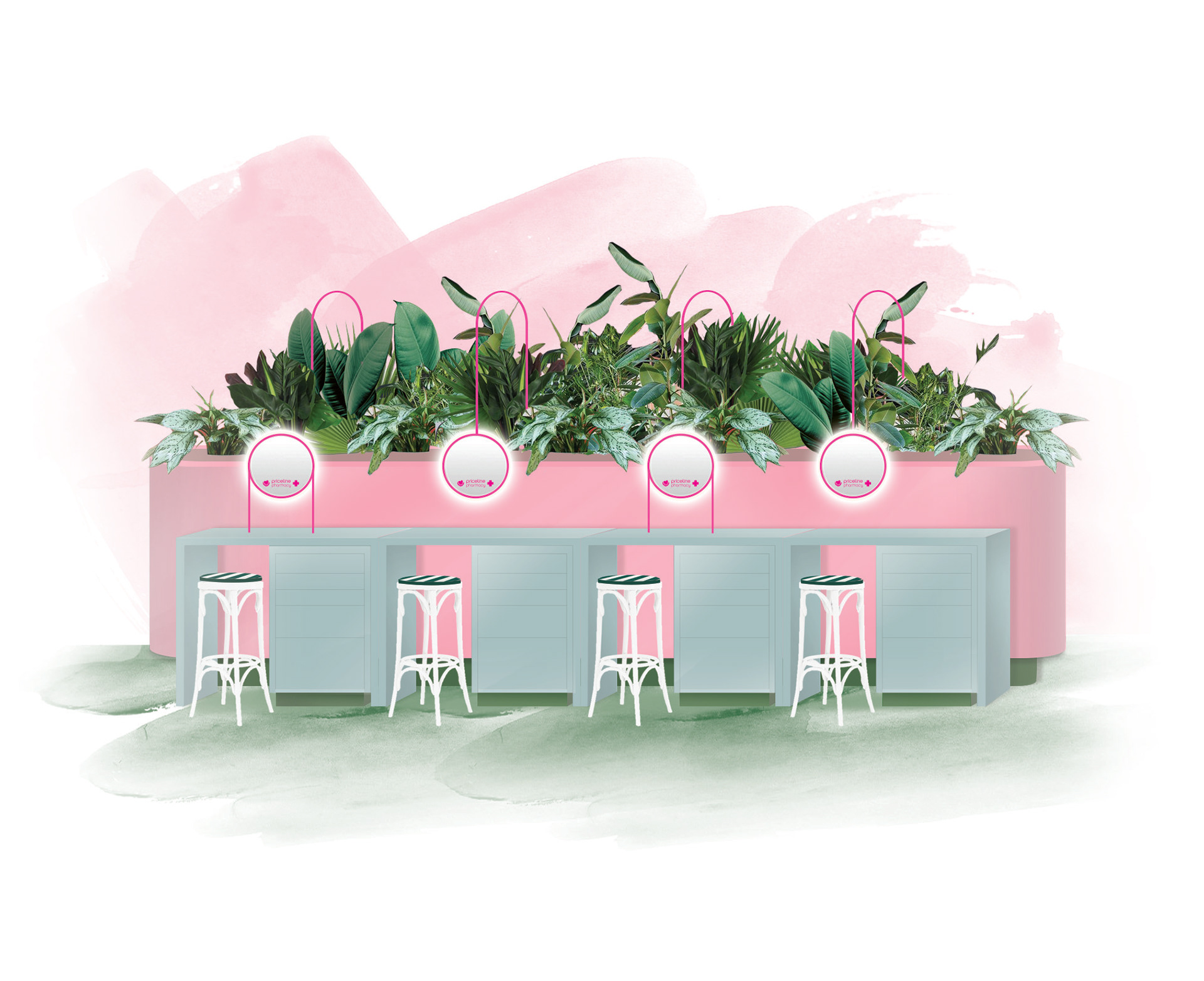 I worked on the design of the floor plan for our first layout for the client, placing structures, scaling furniture and working out customer flow through the space.