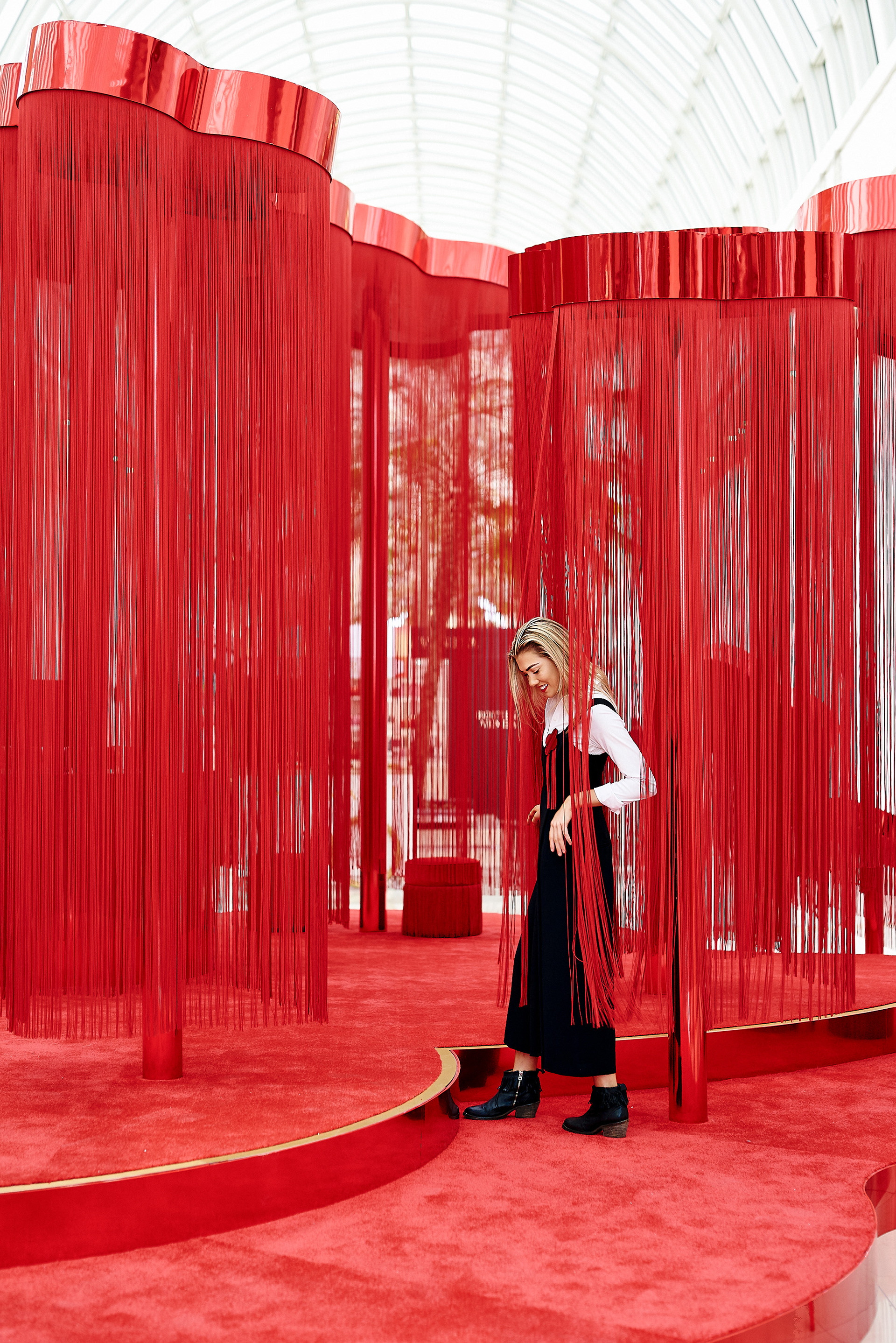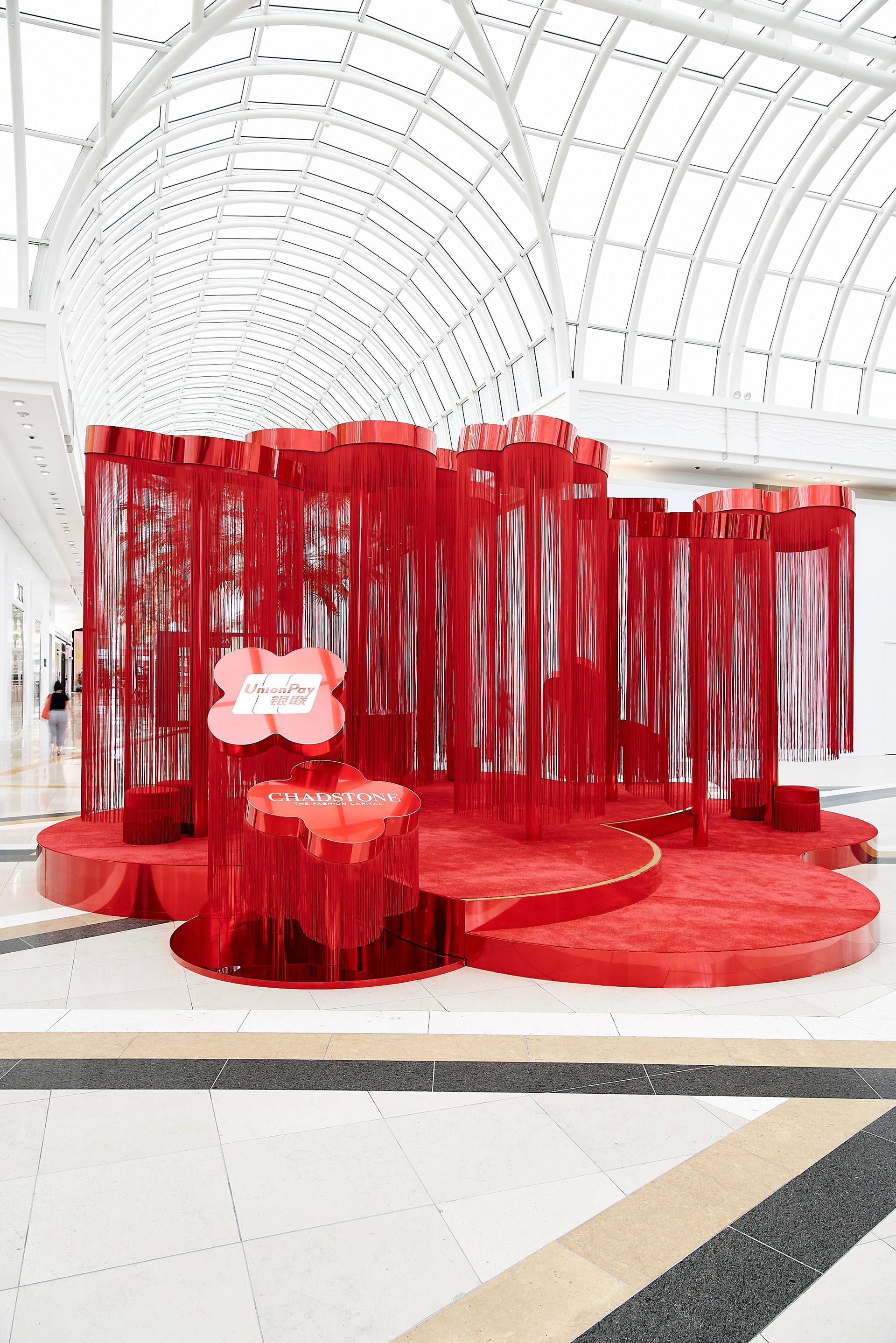 Chadstone concept 'The Labyrinth of Luck'
was an installation that invited consumers to wander through and sit amongst the maze of giant fringed flowers - at the top was a conveyor prize activation. Red carpets, fringed ottomans and high-gloss mirror finish added to the luxury feel.
Walking through the flowers, shoppers would find themselves in a mini oasis with sounds of the garden played through isolating speakers  - providing a relaxing experience amongst the bustle of the shopping centre.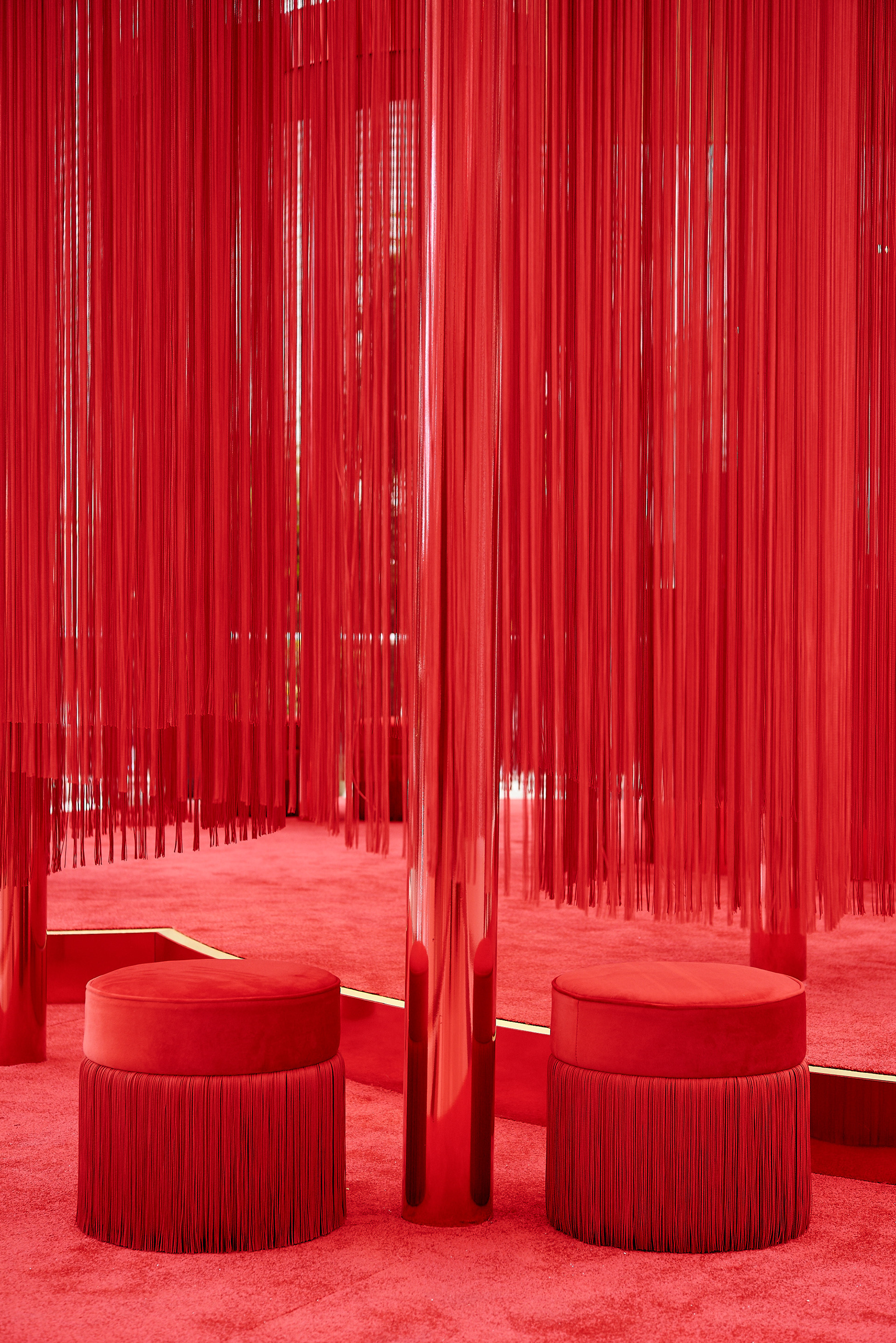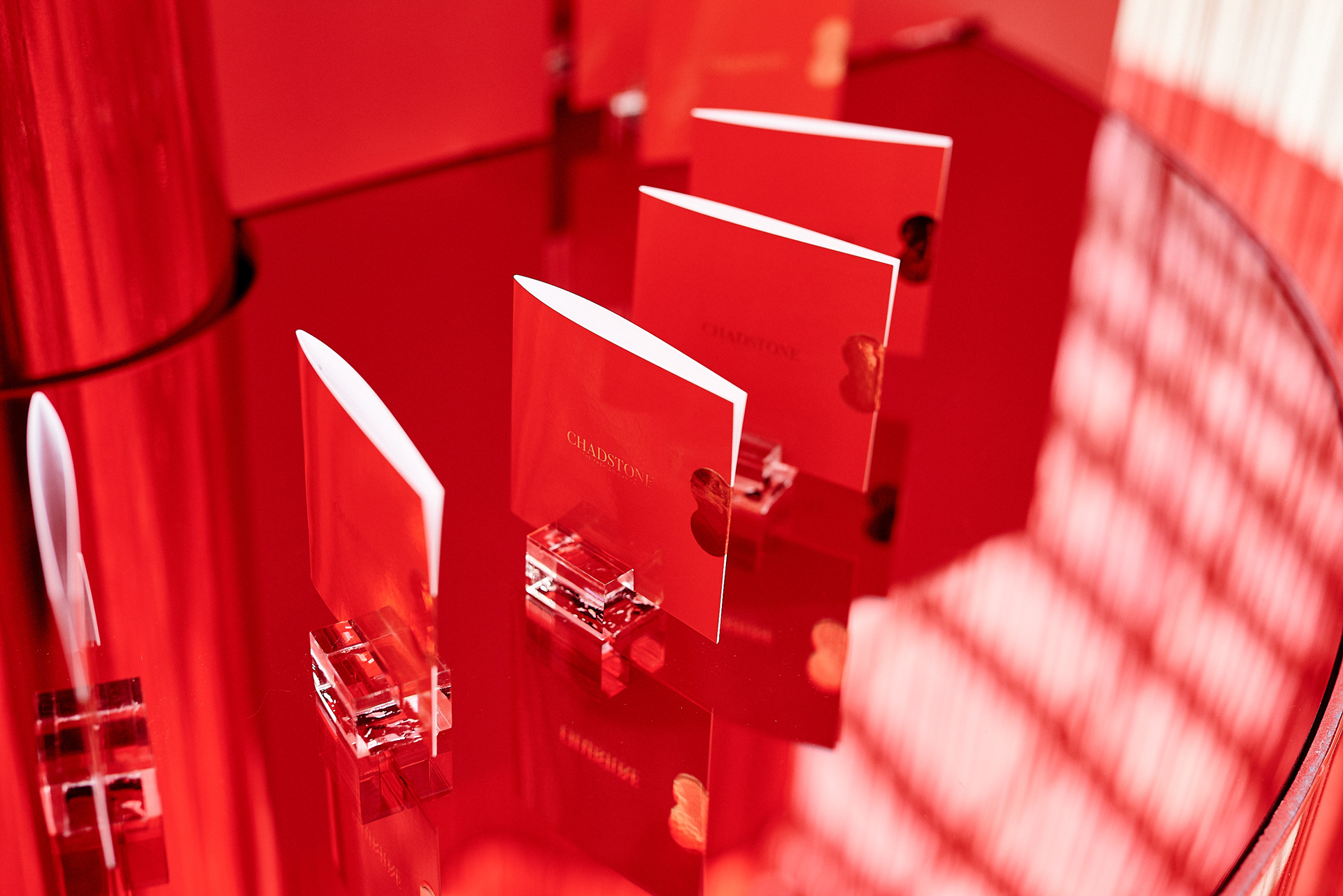 I worked on the detail of this project - amending visuals for sign off, working out exact sizing, material quantities, floor plans, customer flow and creating graphic artworks for signage production and drawings that could communicate to the construction team what we required.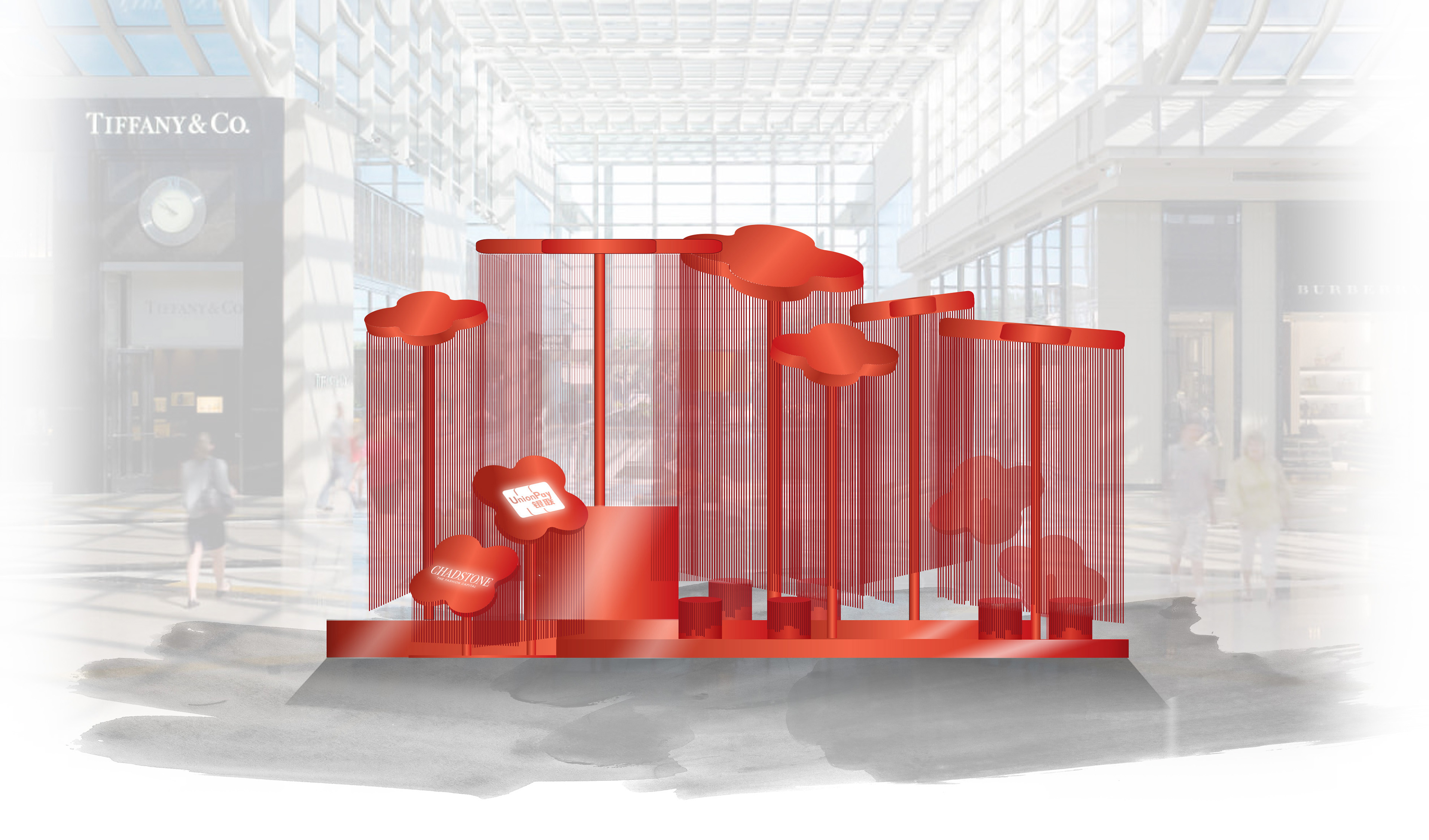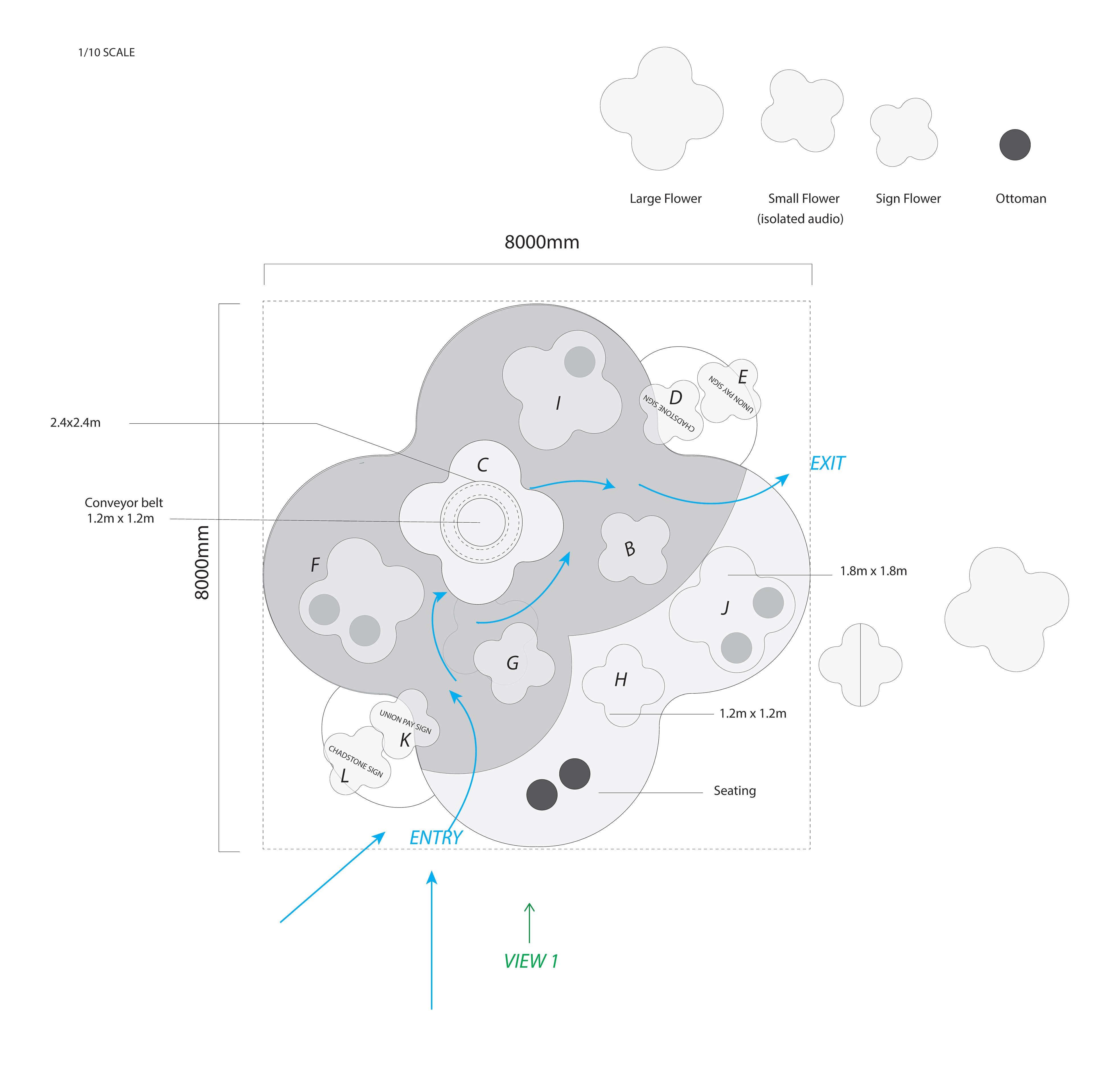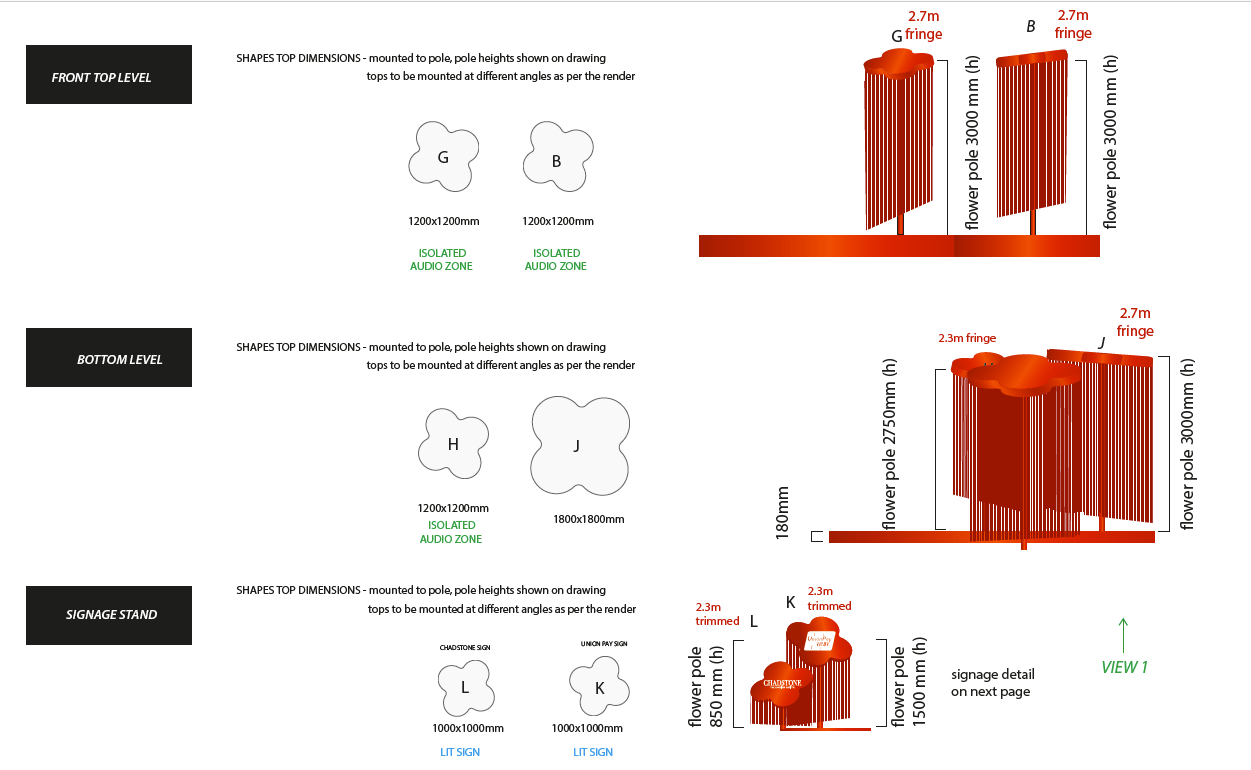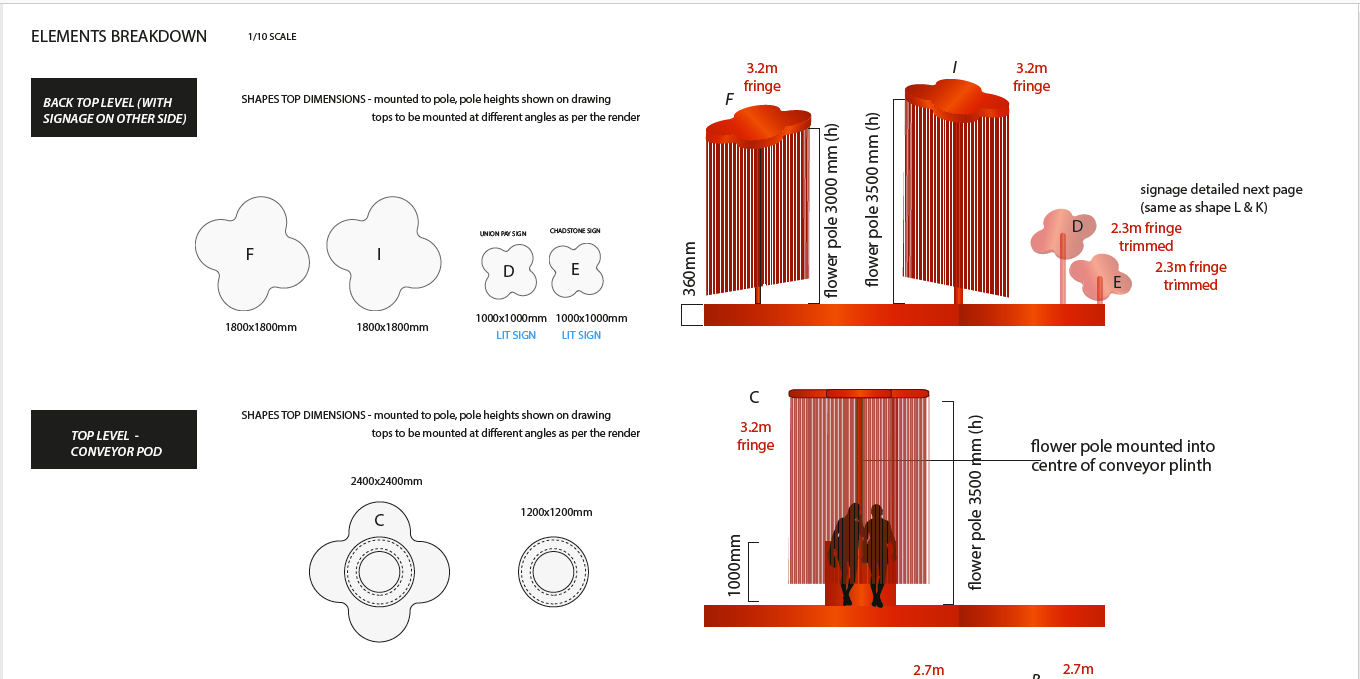 For the Emporium activation
- I created a concept that would fit with the centre's gold interior features.  
The concept was a modern stylised pagoda framework that would house the event activation using a mix of gold metal, white paper and black lacquer- influenced by Chinoiserie style.  For the interior I designed an interactive 'find your fortune' lantern wall, where shoppers could spin the lanterns to reveal their lunar animal's predictions in love and luck for 2018. 
The installation would be in for a few weeks with themed events and competitions featuring on select days in that period.