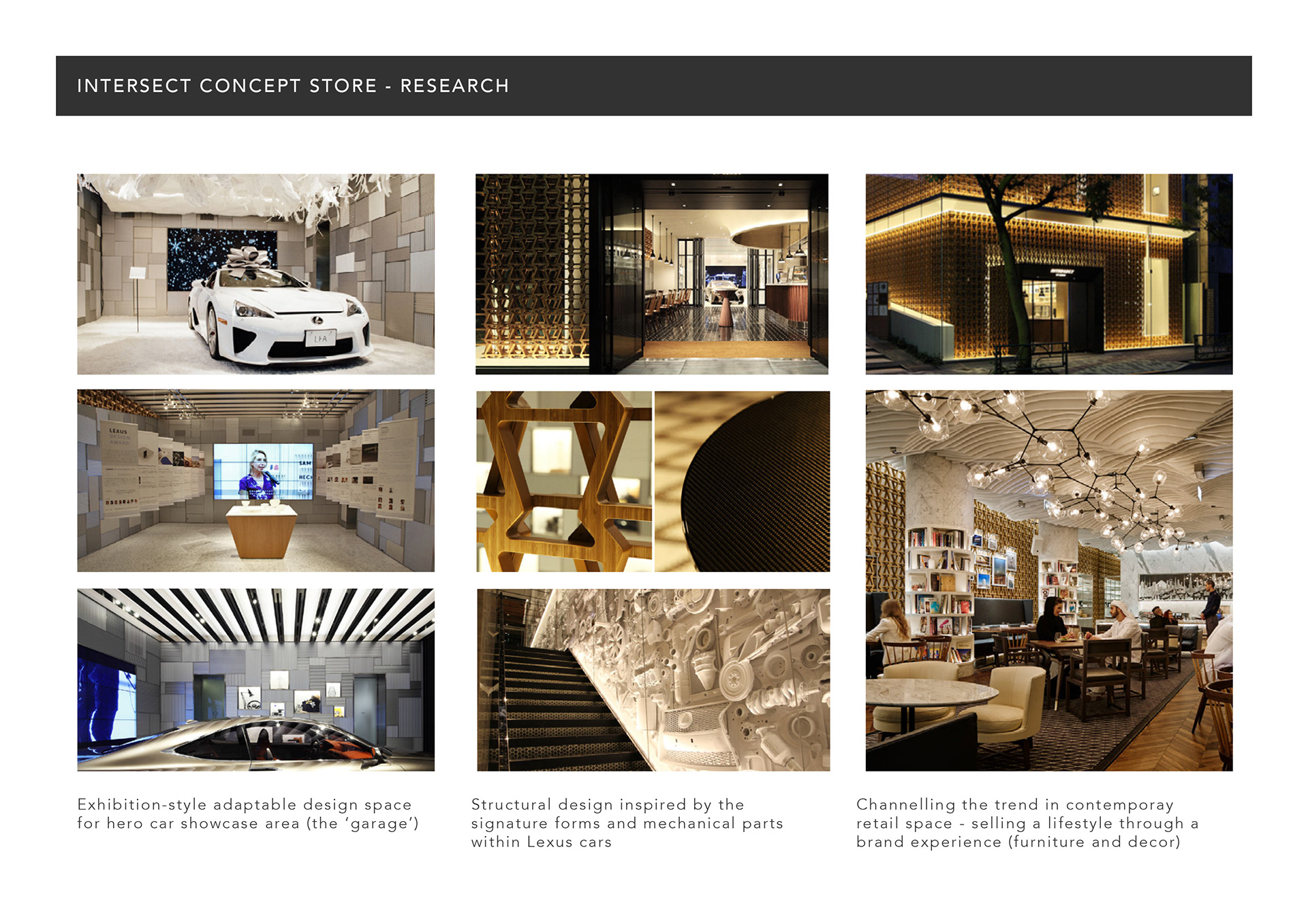 Lexus had recently created a new concept showroom - Intersect. The agency asked me to look at this for inspiration and materials, as they liked the use of car forms and textures in the interior and facade. Below are the three concept sketches and mood boards.
Inspired by the curve of the L logo mark and following the lines found in the signature-shaped car grille; the video wall is curved and finished with the metal grille panelling as the intersect garage room at the concept store.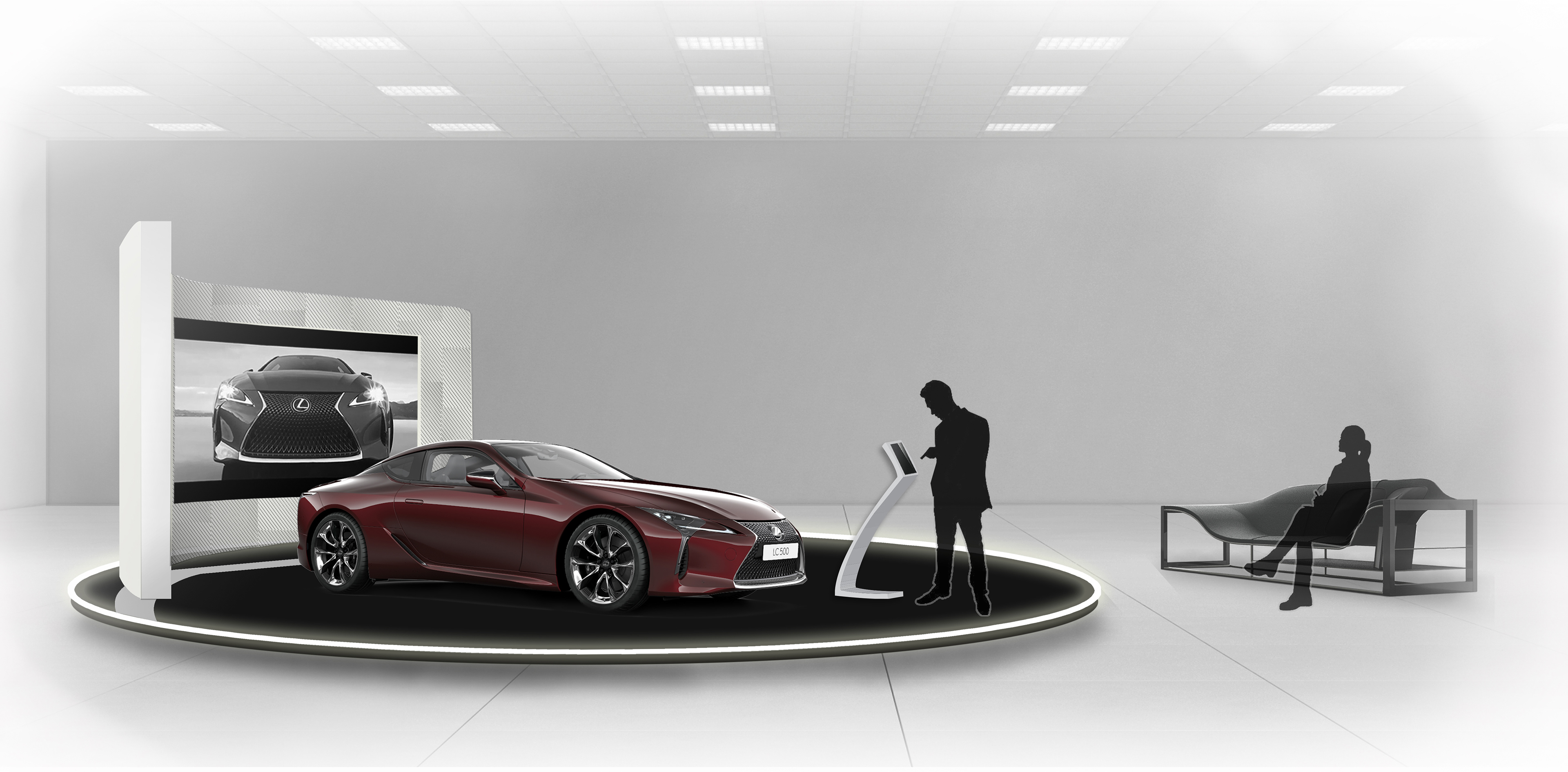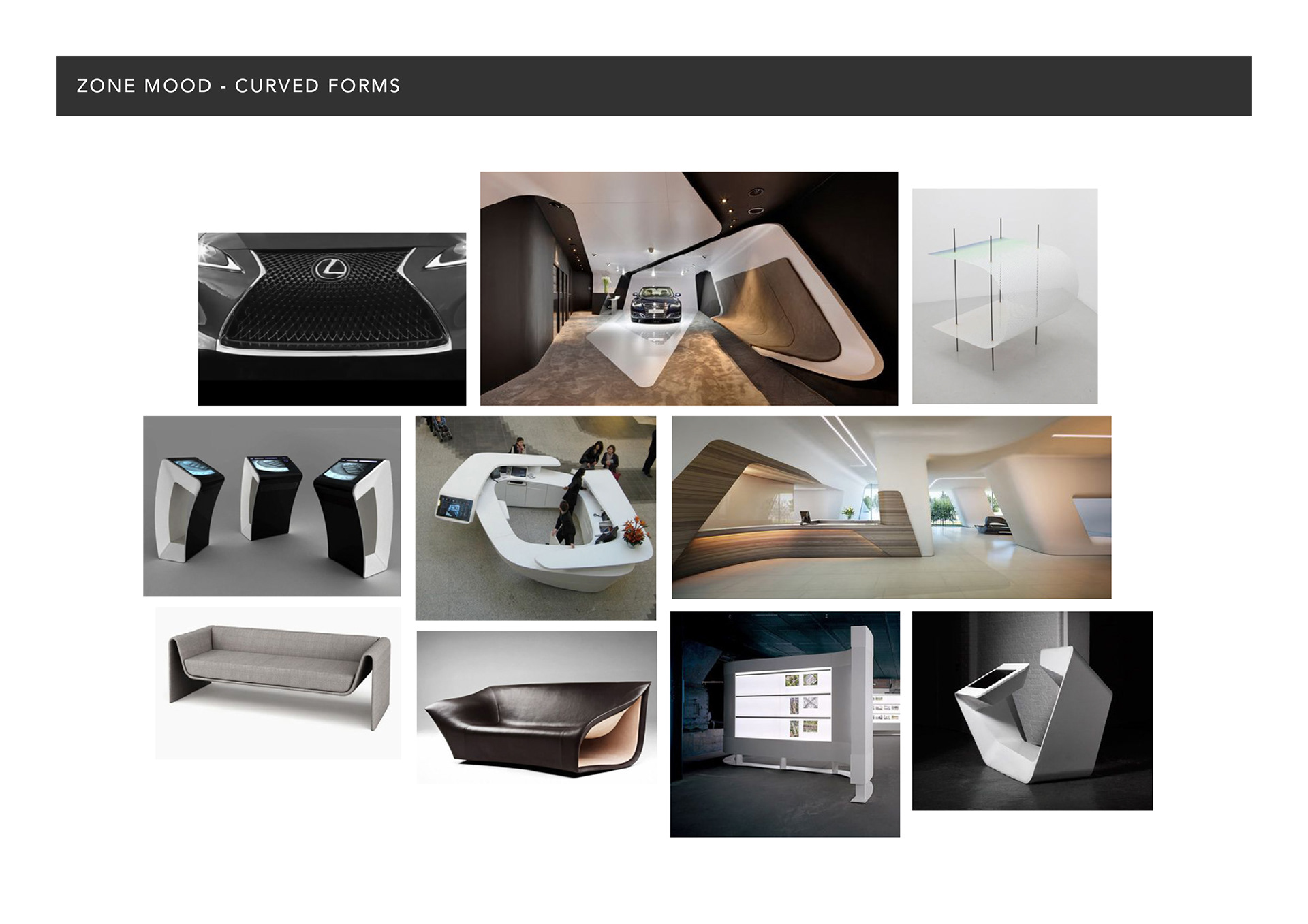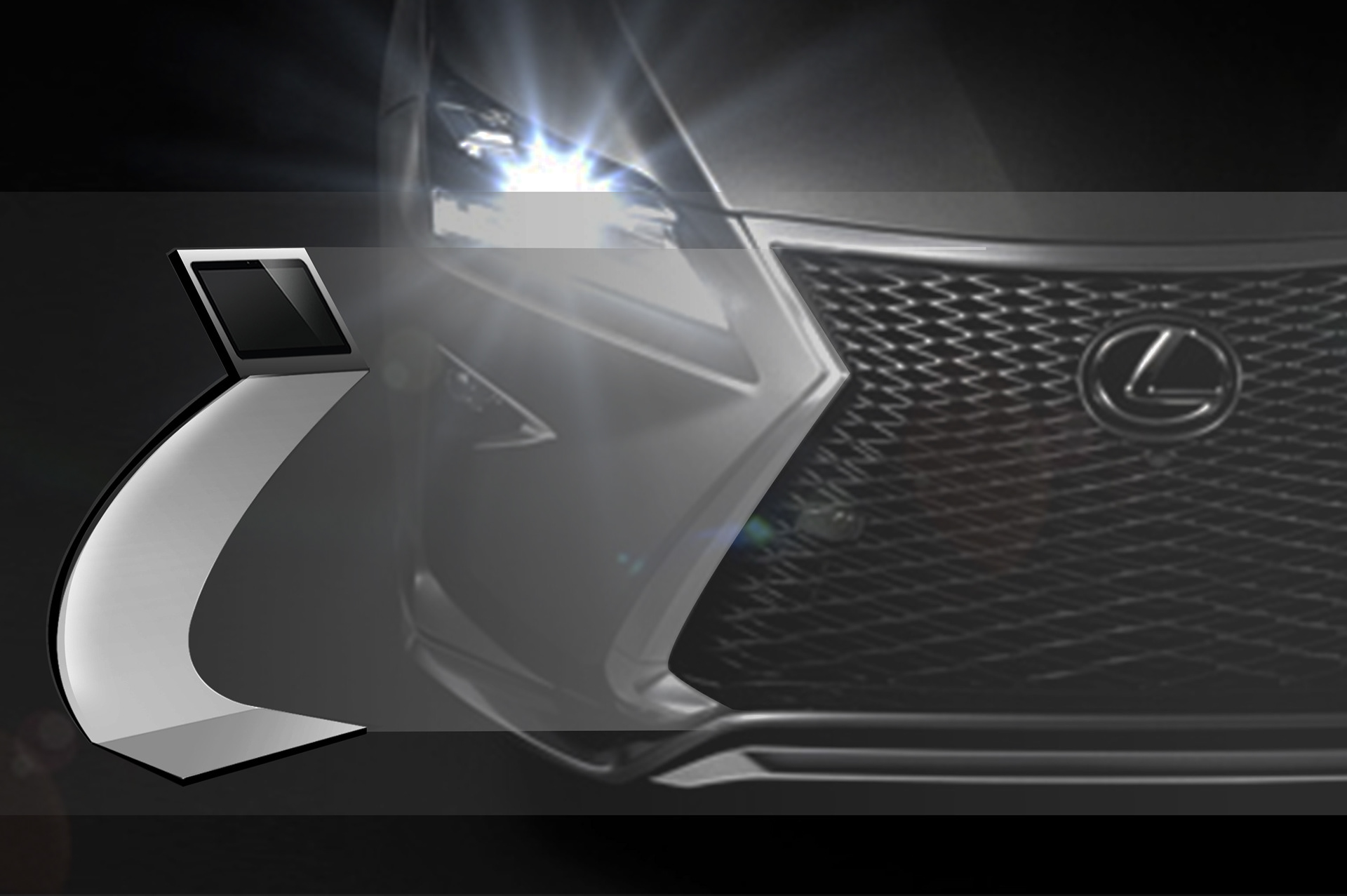 Inspired by the shapes of the formed body panels of the new LC500 car and the luxury mirror & tinted glass finishes. The video screen display is part of the large mirrored wall and the tablet in a formed metal casing.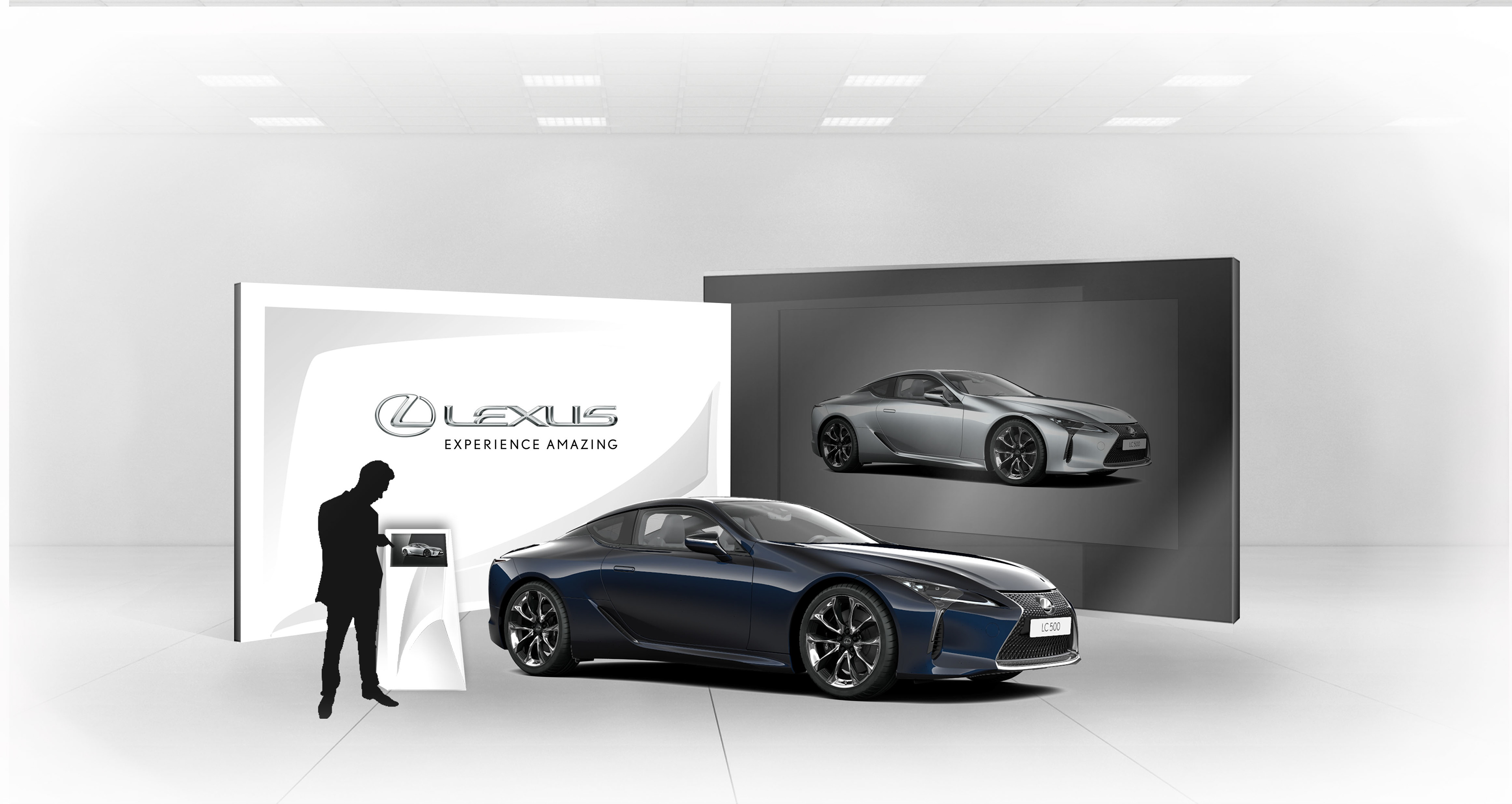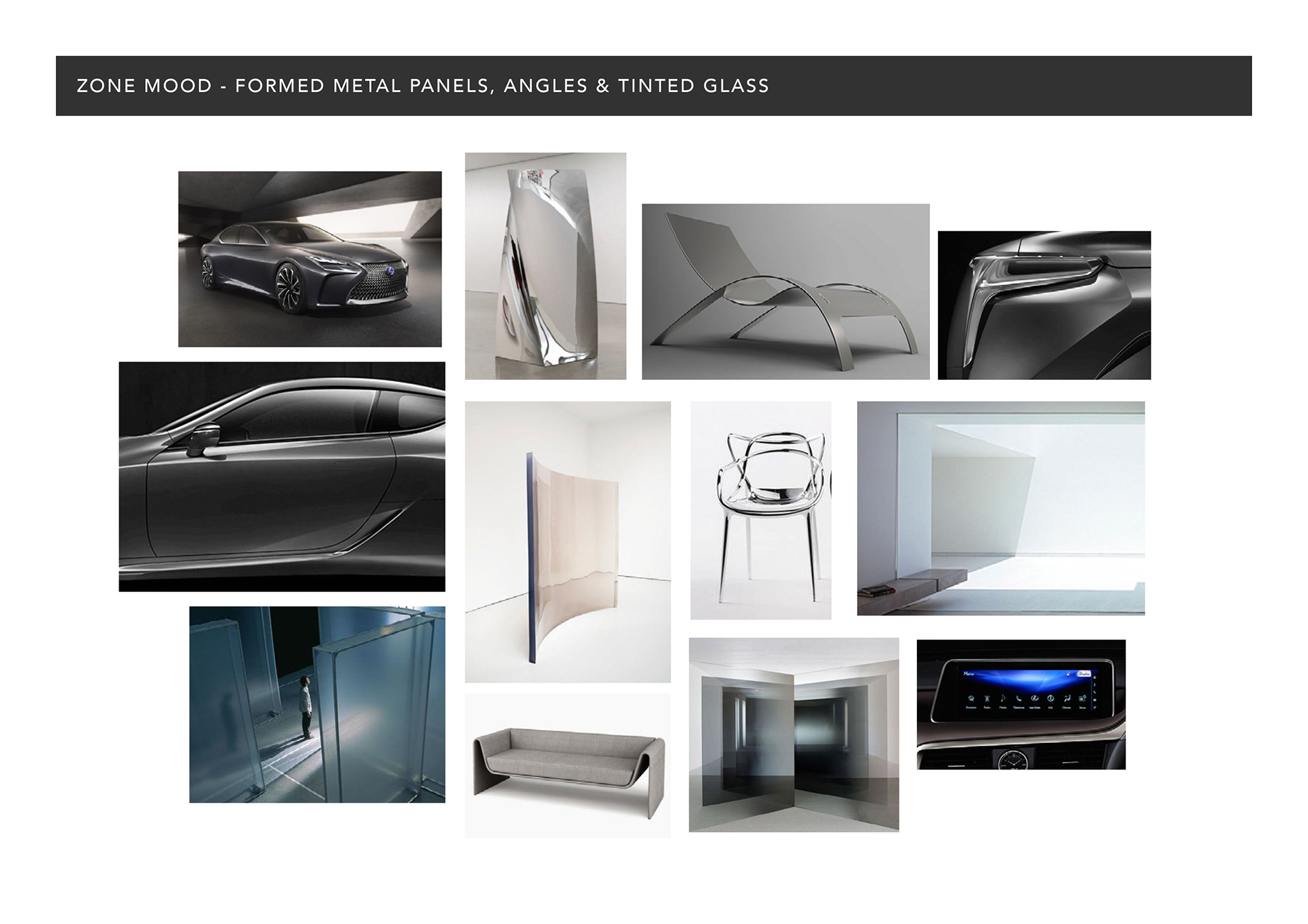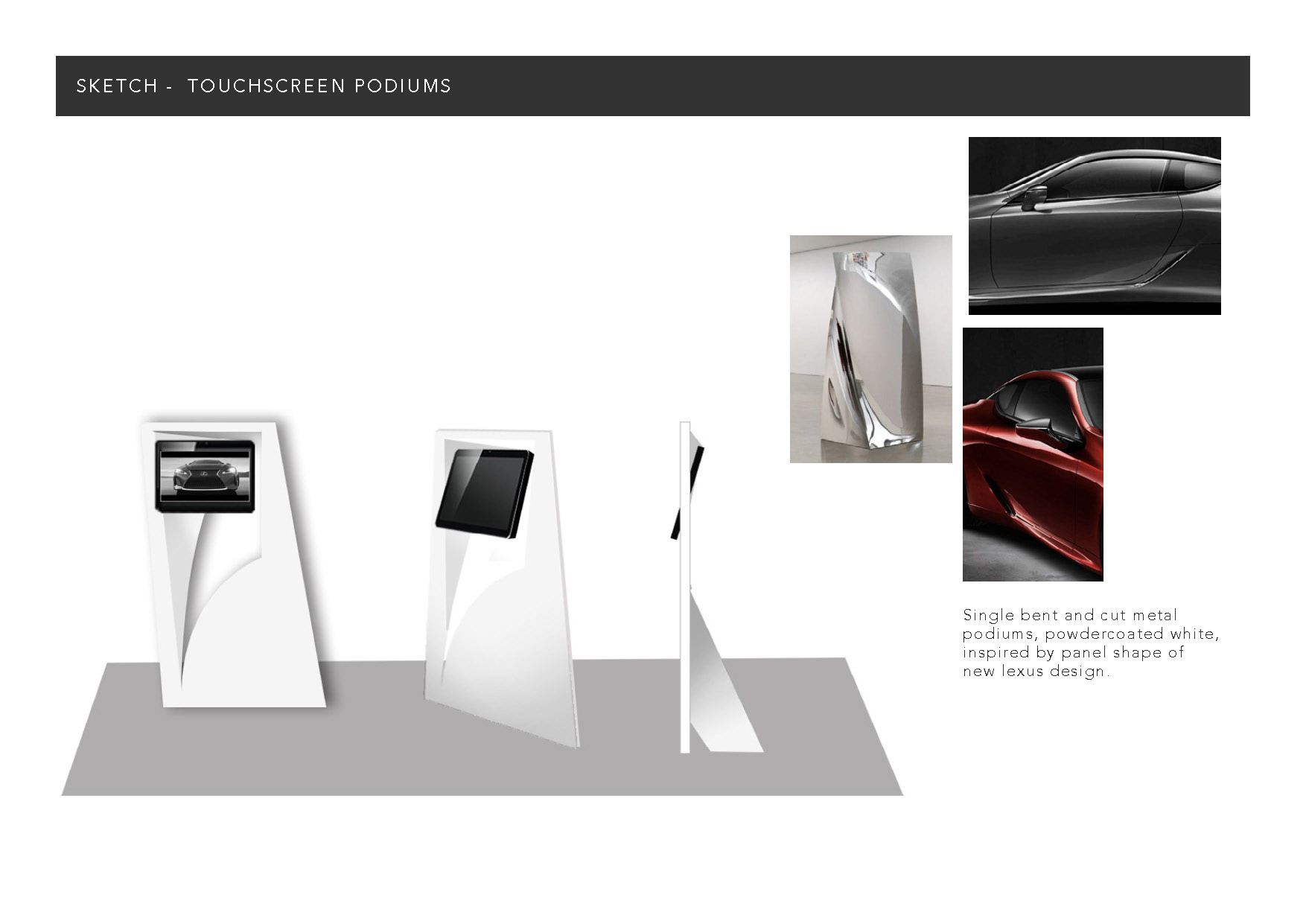 Inspired by the highlights created by the dynamic exterior bodywork and reflecting this in the structure with an L-shaped lit intersect through the wall and floor. A black translucent glass podium for the tablet.