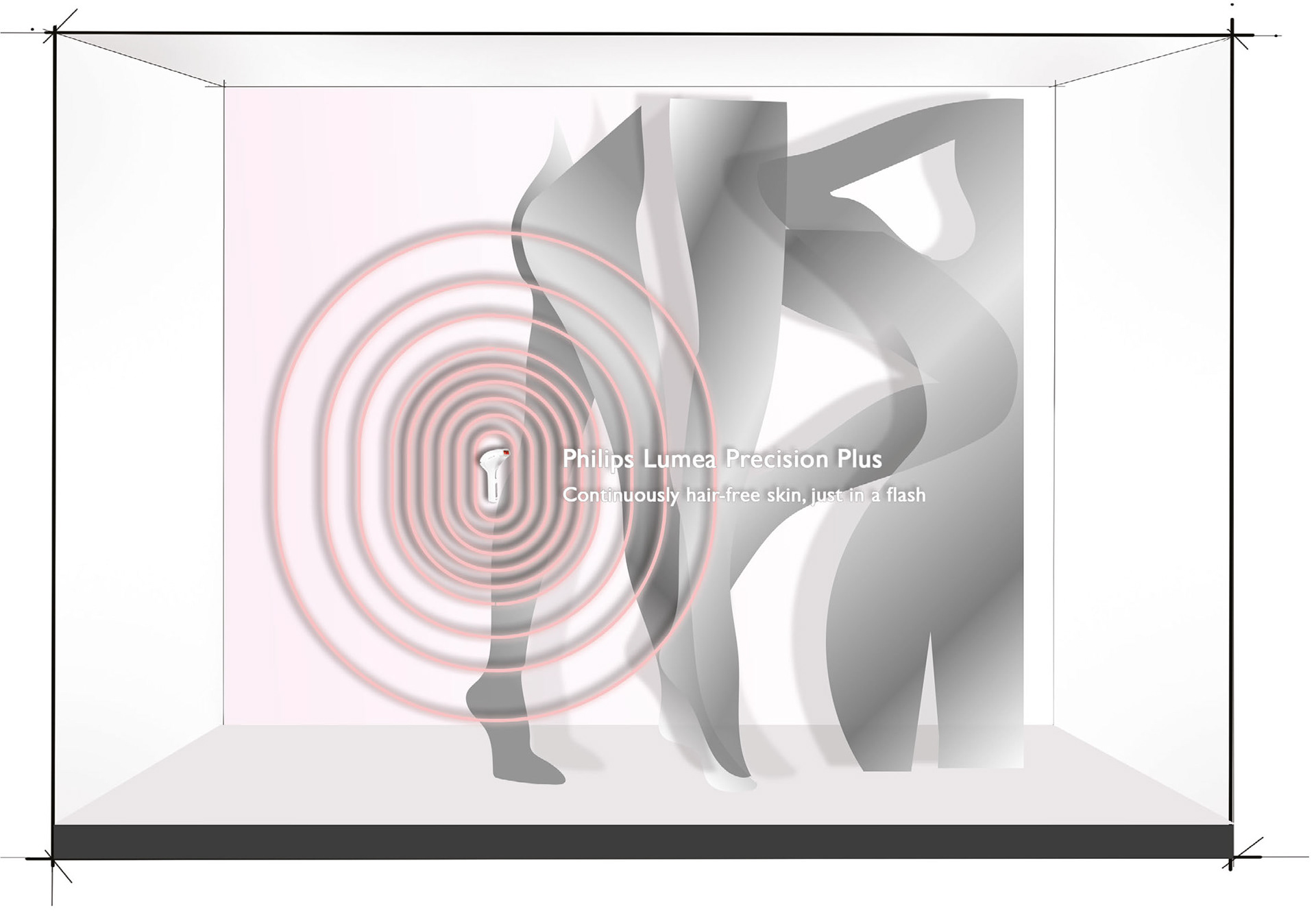 Philips Lumea Precision Plus
- I came up with the initial concept for the Phillips Lumea promotional window for their laser hair removal product.  
The smooth metallic female forms add depth to the space whilst highlighting the effect that the laser treatment will have in creating smooth hair-free skin. I took the shape of the laser head and used it to create a sequenced light feature that would highlight the product, create a display stand and also reference the pulsating laser light treatment. The light would repeat the sequence to echo the 'continuously' smooth brand strapline.
​​​​​​​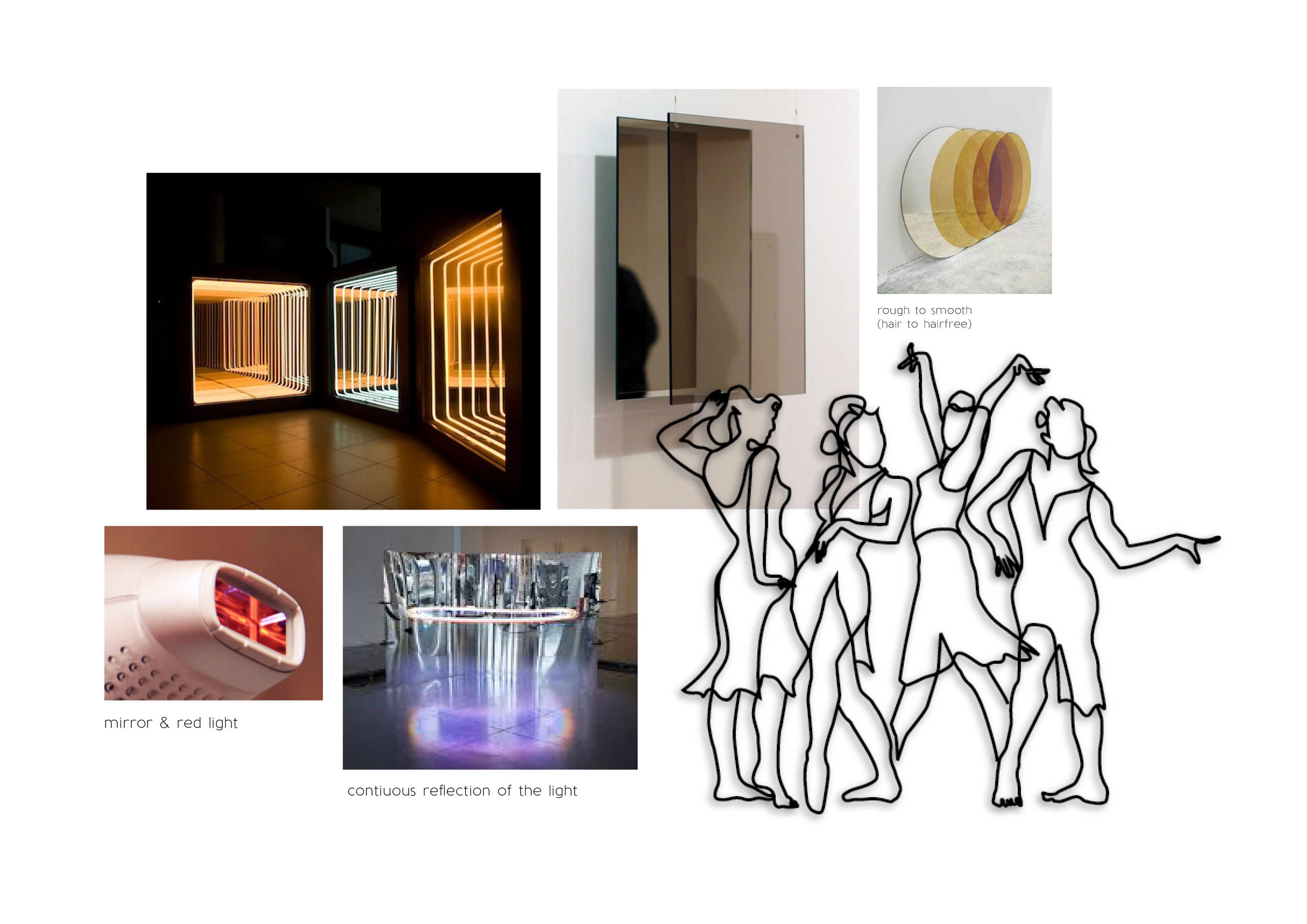 These were developed into the display, by the team at Harlequin (shown in the photos below).​​​​​​​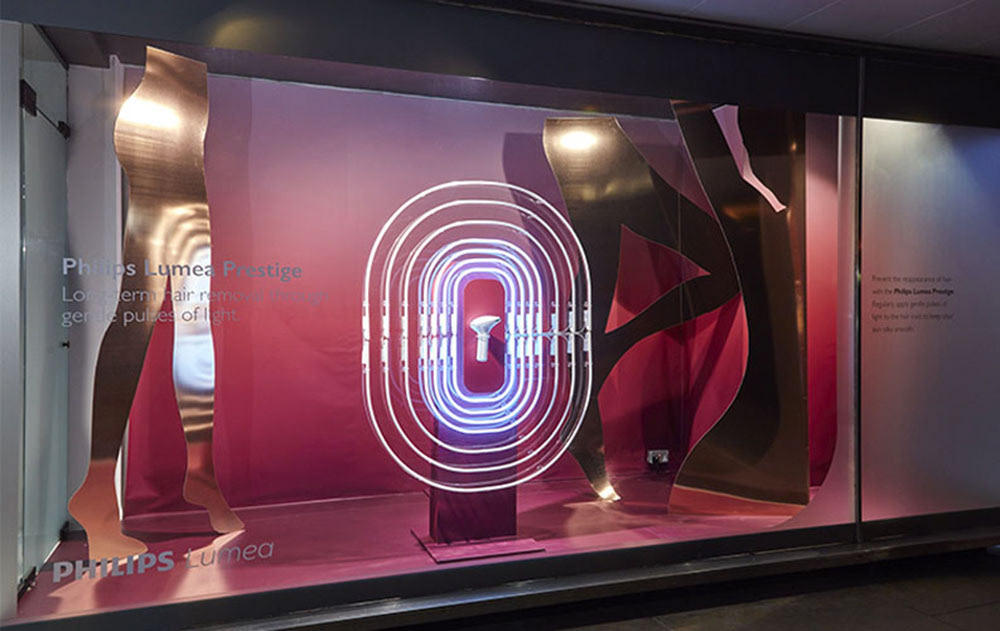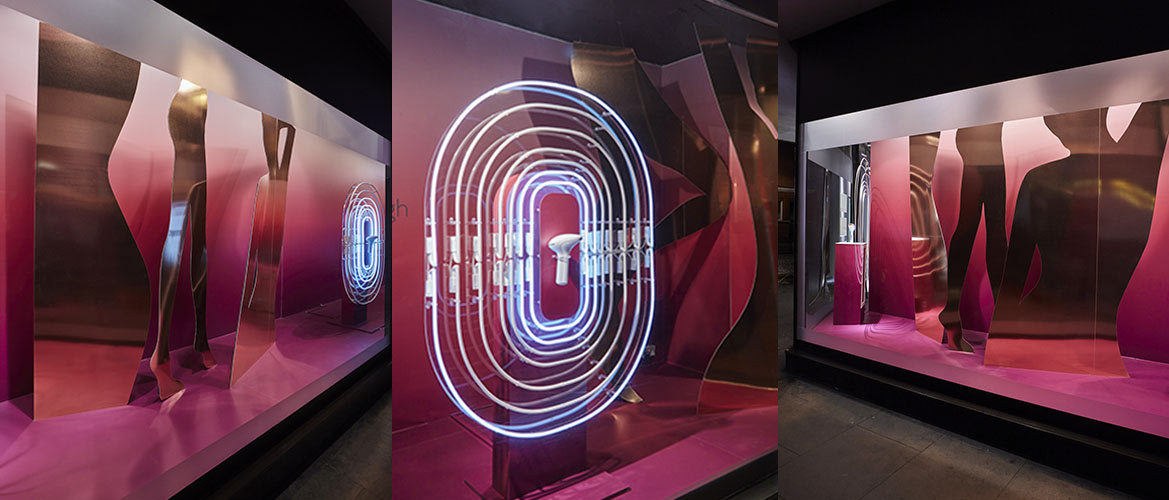 Smart Home -  
Concept for a marketing window pitch for the electronics department - to design a multi-brand display that showed the smart home technology products on sale in store. My concept was to have the products on raised sections with circuit board-style light channels; that would connect from the icon on the glass to the real item in the window, lighting up as the customer pressed the corresponding icon on the glass. The brand name and product information would then project onto the back wall.
The team developed this initial idea into the the smart home window design on the right.

Leeds Store Department Chandeliers - 
For a new store opening in Leeds, UK, John Lewis asked us to pitch ideas for chandeliers/hanging features that would hang from a grid system above department key areas. These would be semi-permanent and help to guide the customer through the store. They needed to reference the department but keep a consistent look and feel, and blend in with the store interior decoration. We had to present concepts for 10 departments.
Below are some of the concepts I designed for the original pitch (3rd floor -  JL House brand & Ground floor - Jewellery), which were then asked by the client to be developed into production drawings.