Initial concept provided by the team was an image of oversize angled frames; I developed this into a scheme with 3D backlit frame structures that formed hanging rails 
or interacted with the mannequins and 
framed campaign graphics. They filled the window area and fitted around the structural columns . 
​​​​​​​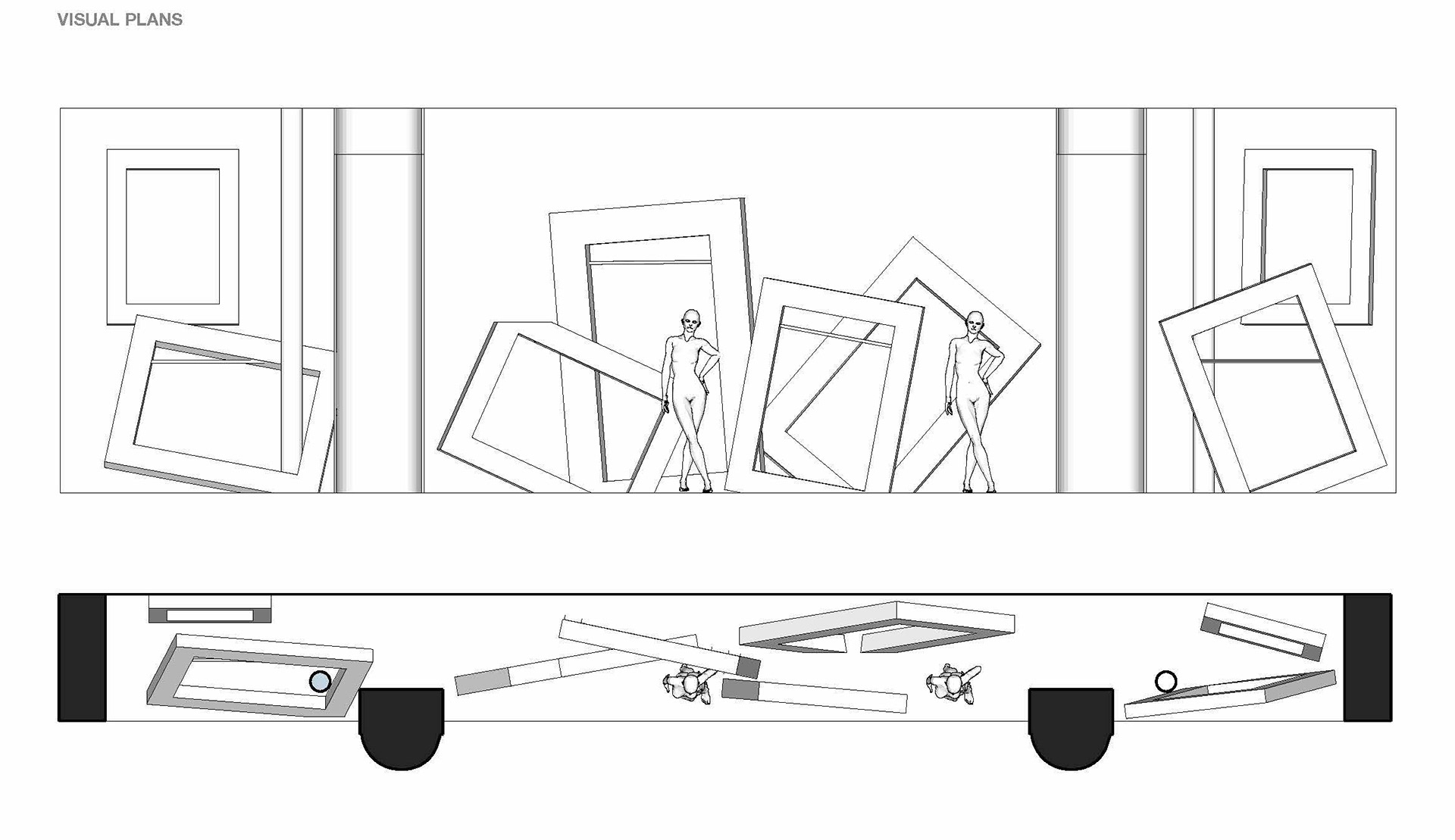 The 3 stroke detail in the frames echoes the strokes in the jaeger logo - a theme I developed earlier with the VM team across a range of store furniture. The large wood panel artworks and wall linen prints were inspired by the the jaeger and jasmine guiness press campaign shots. I used materials that we had used previously for store furniture like white-washed wood and copper.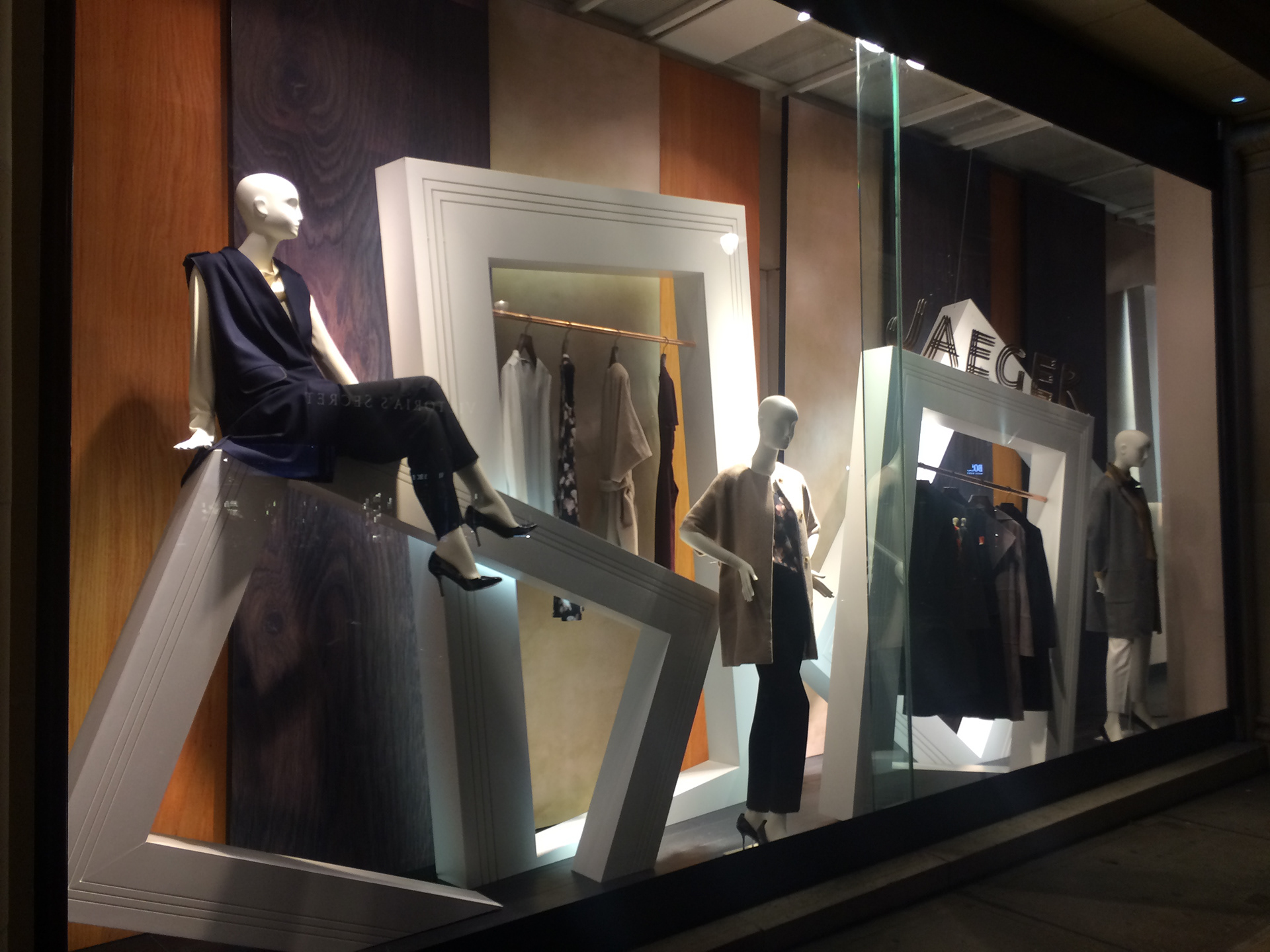 Below is the moodboard for the sections containing the Jasmine collection  - this was incorporated within the oversize frames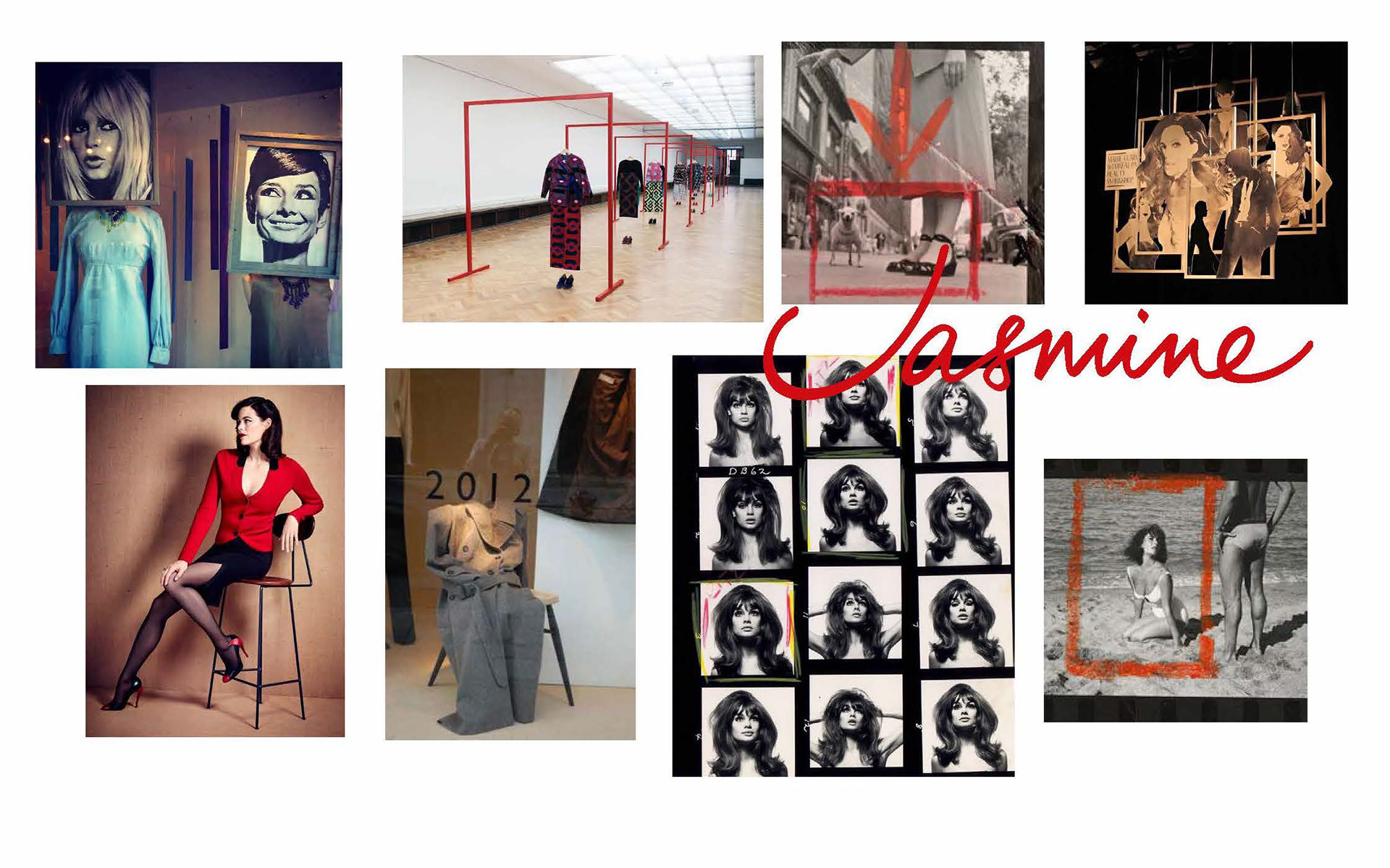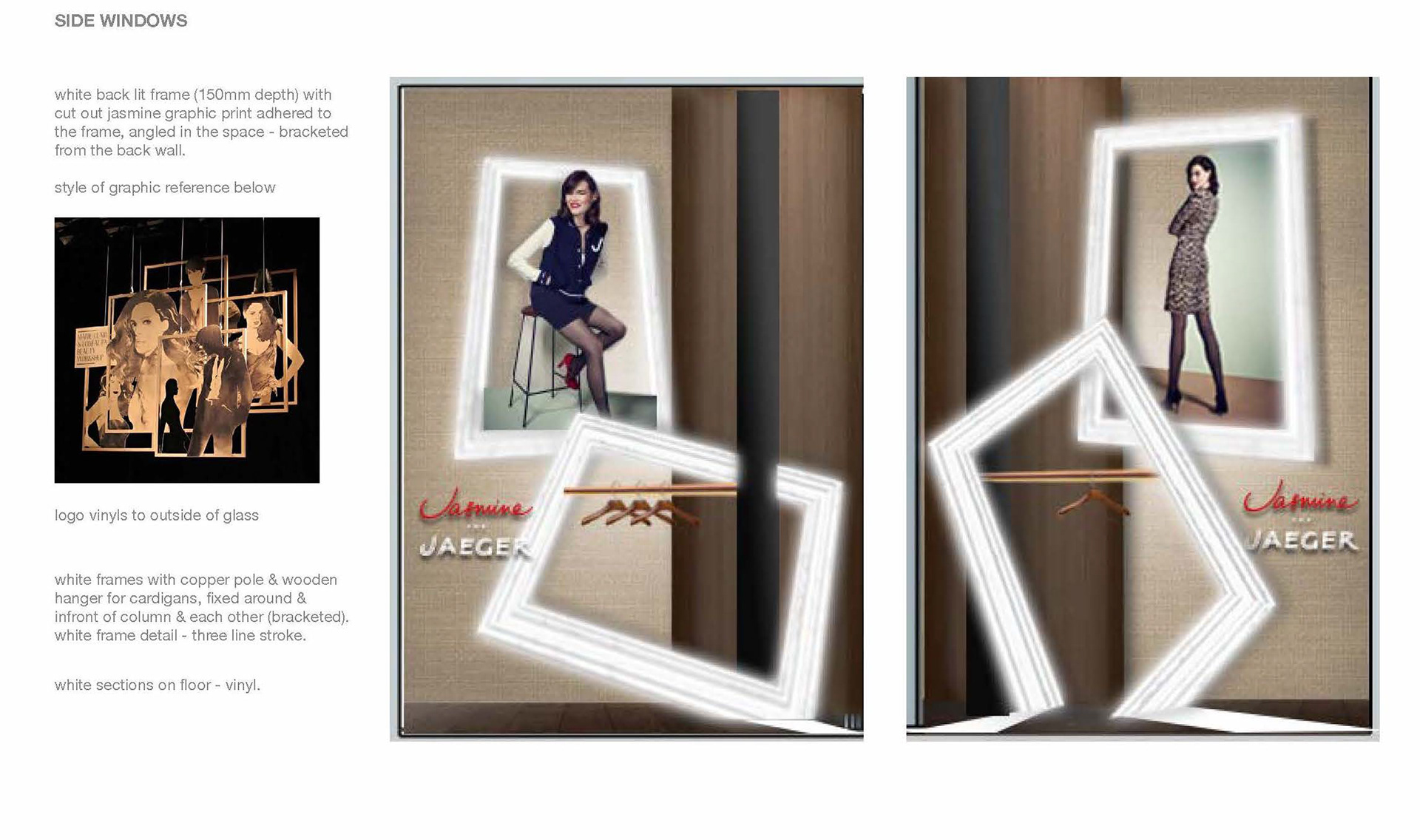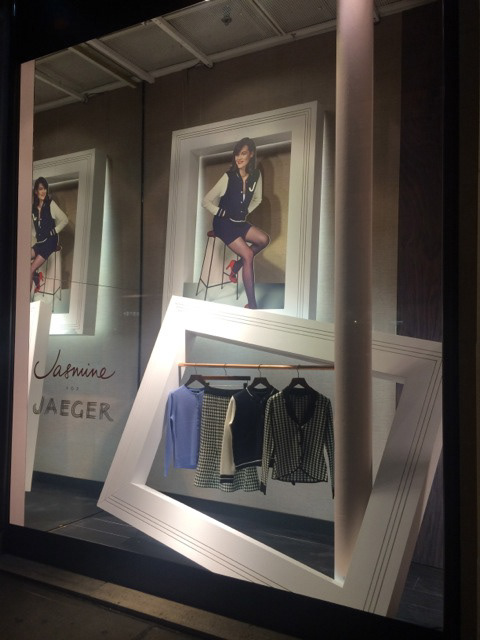 Close-up of the display showing the different layers - vinyl on glass, freestanding frame structure with product on copper hanging rail, cut-out campaign graphic on wall mounted frame and graphic wallpaper print.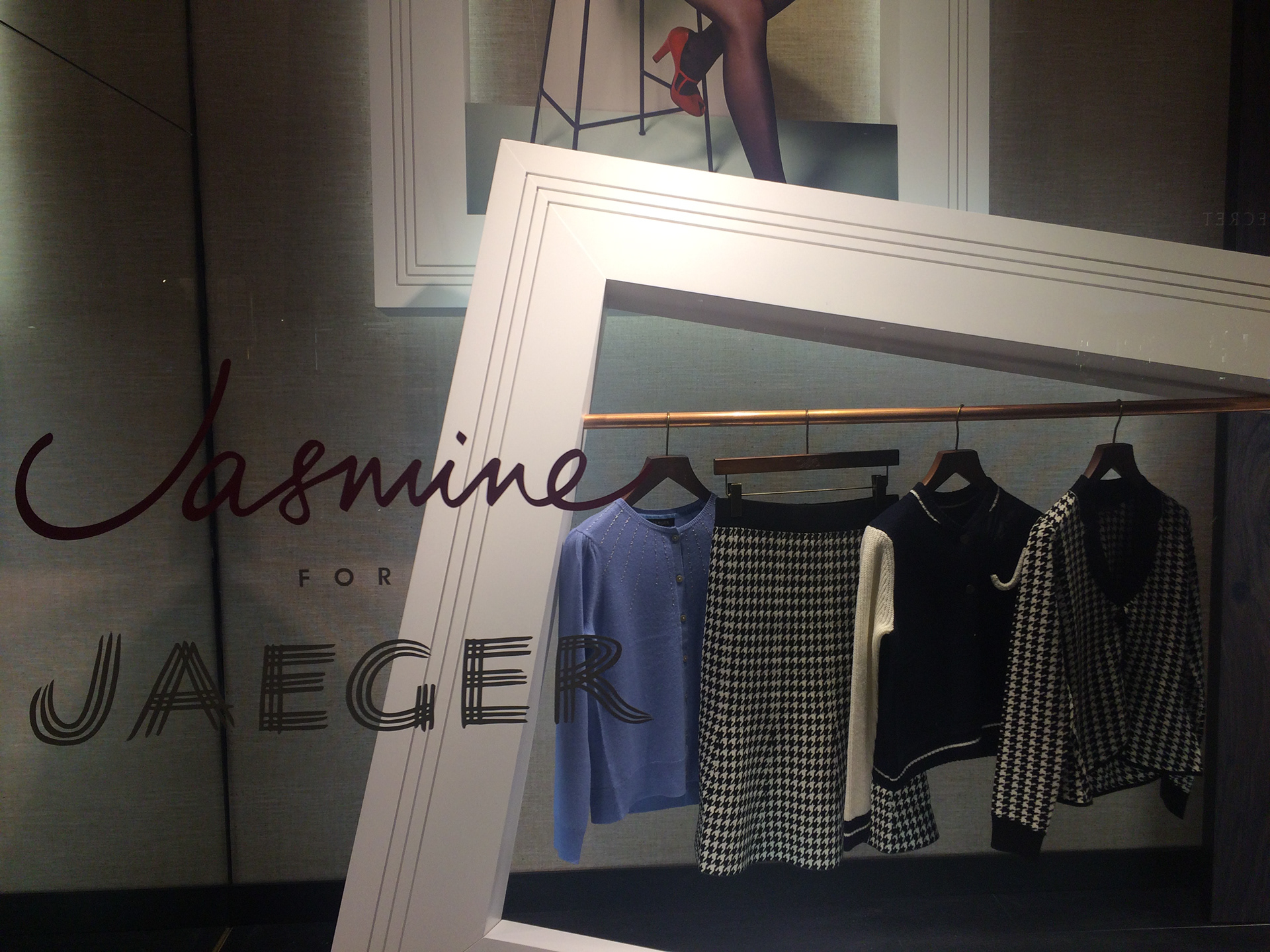 After the promotion at Fenwicks, the scheme was planned to be removed and reinstalled into the Jaeger flagship store windows on Regent St. This meant it had to work in both the closed window space at Fenwicks and then the open-backed window of the store.