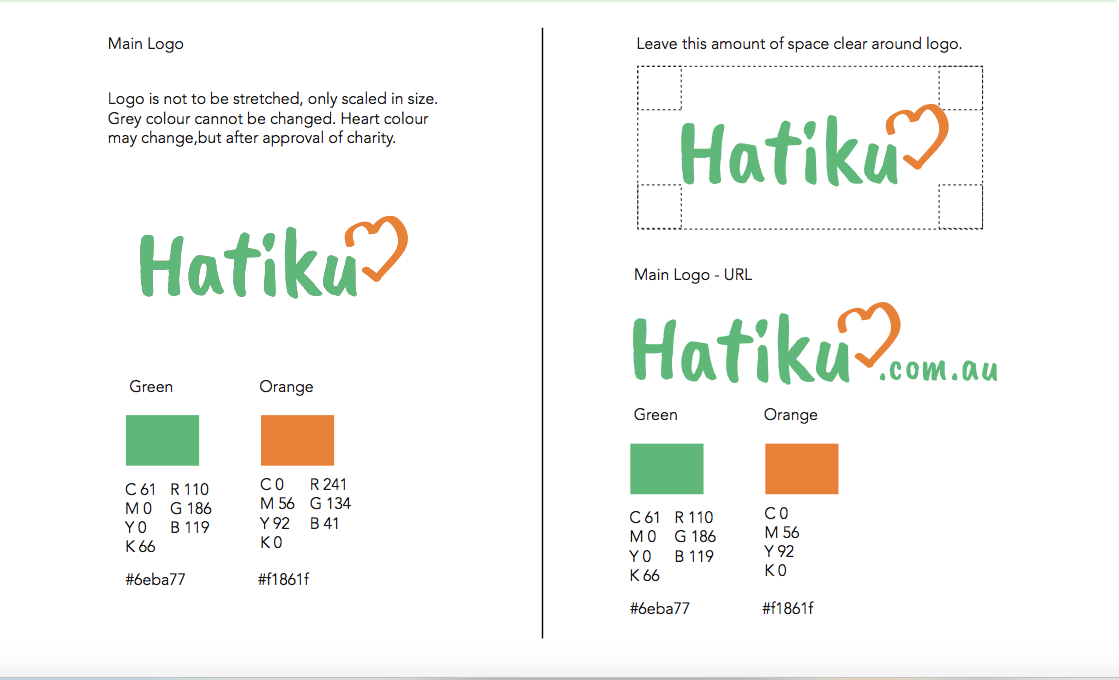 Logo Design:
 The heart is formed from the shape of letters m & y - hatiku translates as 'from my heart'. Orange is a colour of courage, happiness and love in parts of Asia, so I selected a warm orange for the heart icon. The word 'Hatiku' was originally grey as a simple contrast to the orange, but after evaluation and feedback, I picked a fresher green colour - which is associated with nature, health and healing, and as a colour it balances the emotions and inspires compassion.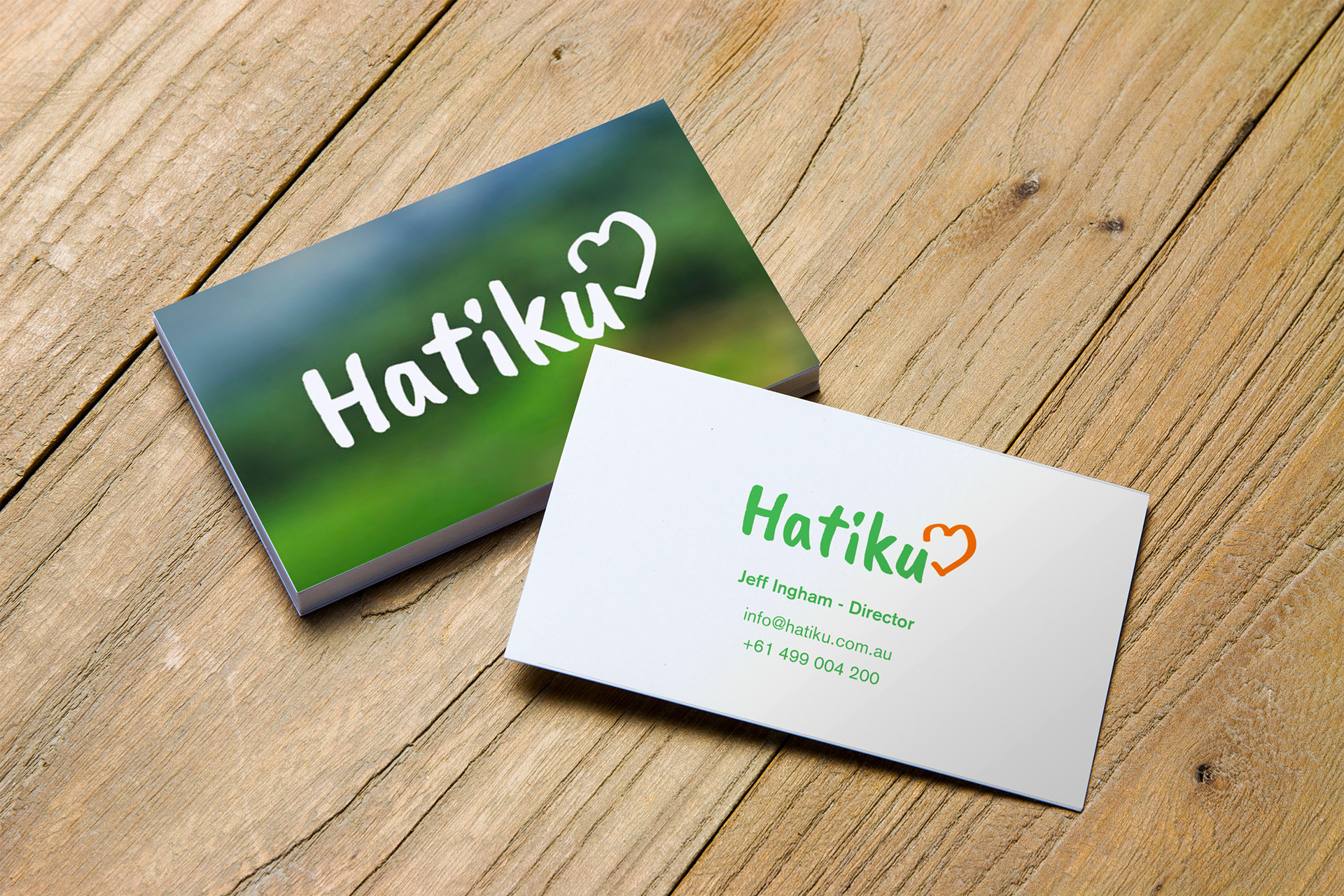 Original designs ideas using the grey & orange logo with examples of how it could be used online, including look and feel of the website. During the design process the project developed from being a charitable organisation into becoming an international social enterprise - therefore the change from .org to .com.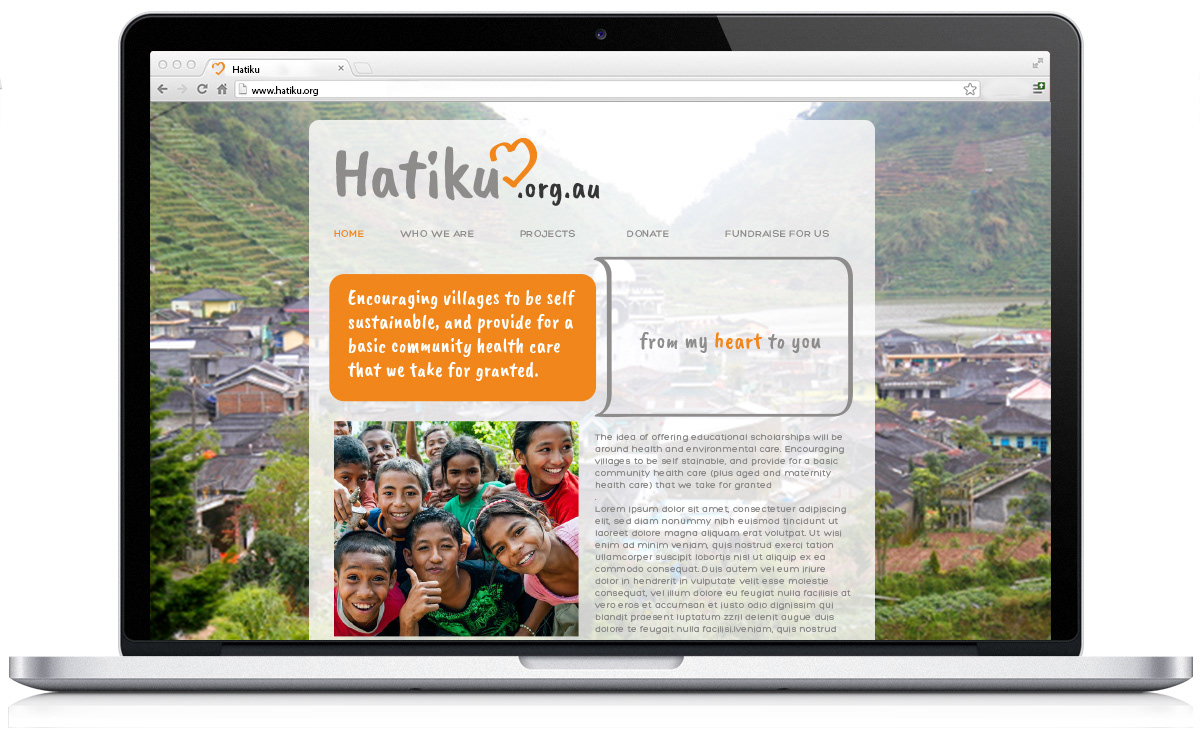 Helping to Develop Products:
The enterprise wanted to start by selling t-shirts, bags & develop a range of printed products, made by the villagers and imported to sell in Australia. 
They wanted to take the idea of the heart tree (heart - care, tree - growth) that the client had for the logo and create an illustration that could be sewn onto products. The client liked the idea of referencing asian culture, so for the first sketches I drew the hands using hand gestures from asian dance. Hands in asian dance represent ideas or actions - like growing and blossoming and this worked well to create the tree shape. But, after review for the final designs we moved  back to a more universally-recognised iconography of the open hands.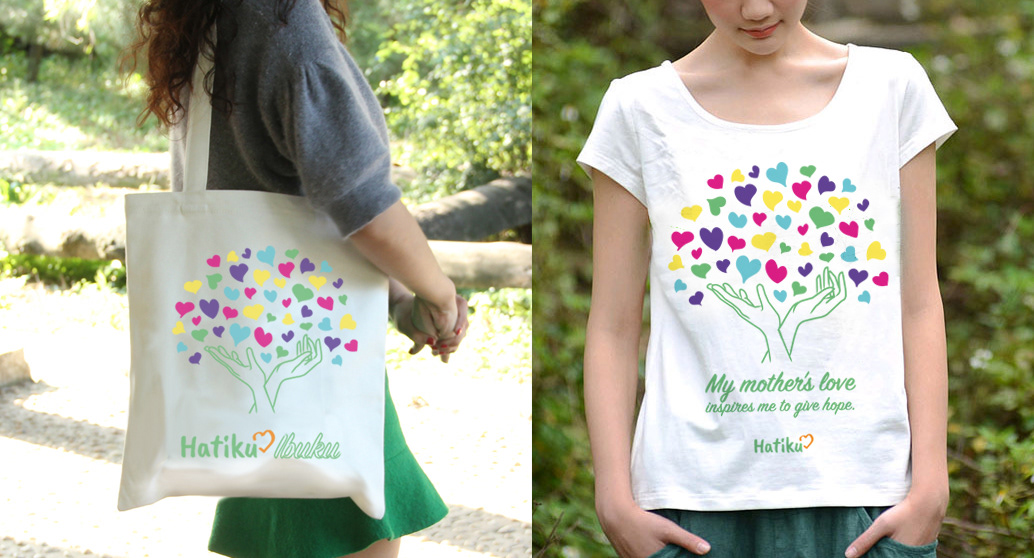 This illustration features on a range of products for mother's day (tote bag phrase translates as my heart, my mother). They are currently working on a line of make-up bags and other accessories that the villagers will hand-embroider the heart tree design on to. This visuals shows a simplified version of the illustration, so that its more simple for stitching.