I developed the campaign concept by bringing the cinematic action into design of the store windows, with bespoke retro rotating billboards for the flagships, featuring the posters from the campaign. 
The season started with soft-launch teaser 'Make A Scene' posters and then the full campaign launched with the film posters and the outfits featured in the movies dressed on the mannequins.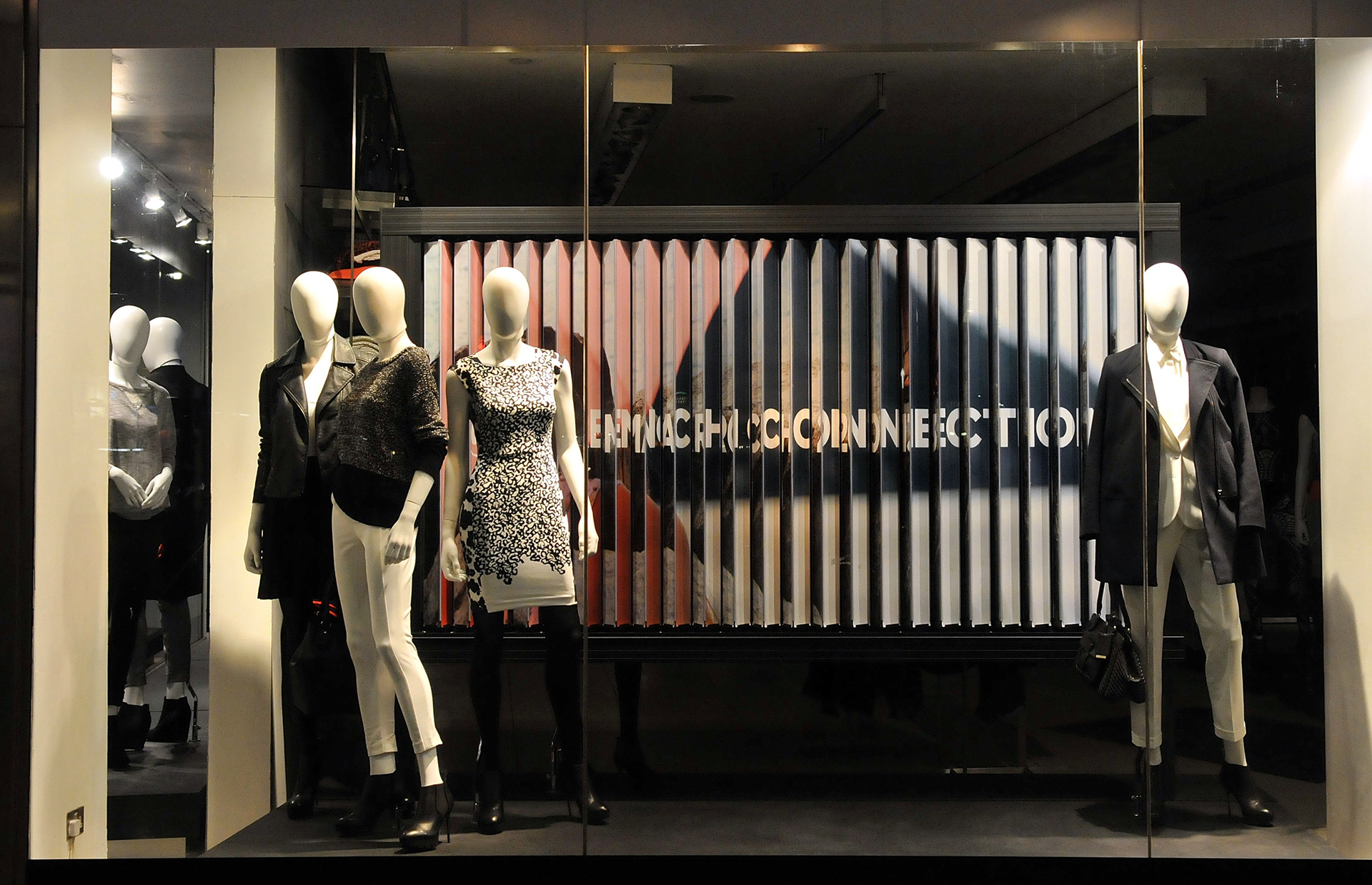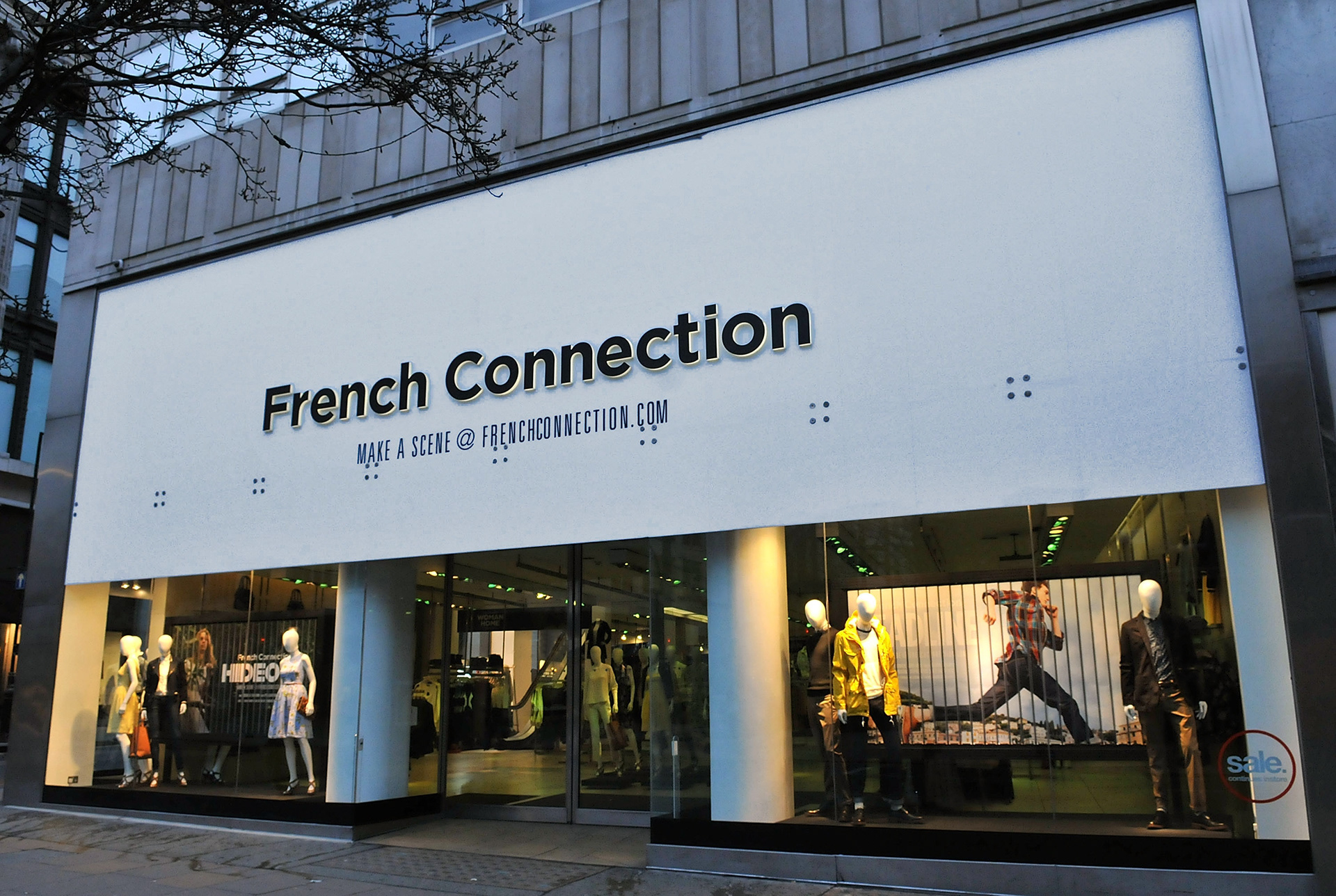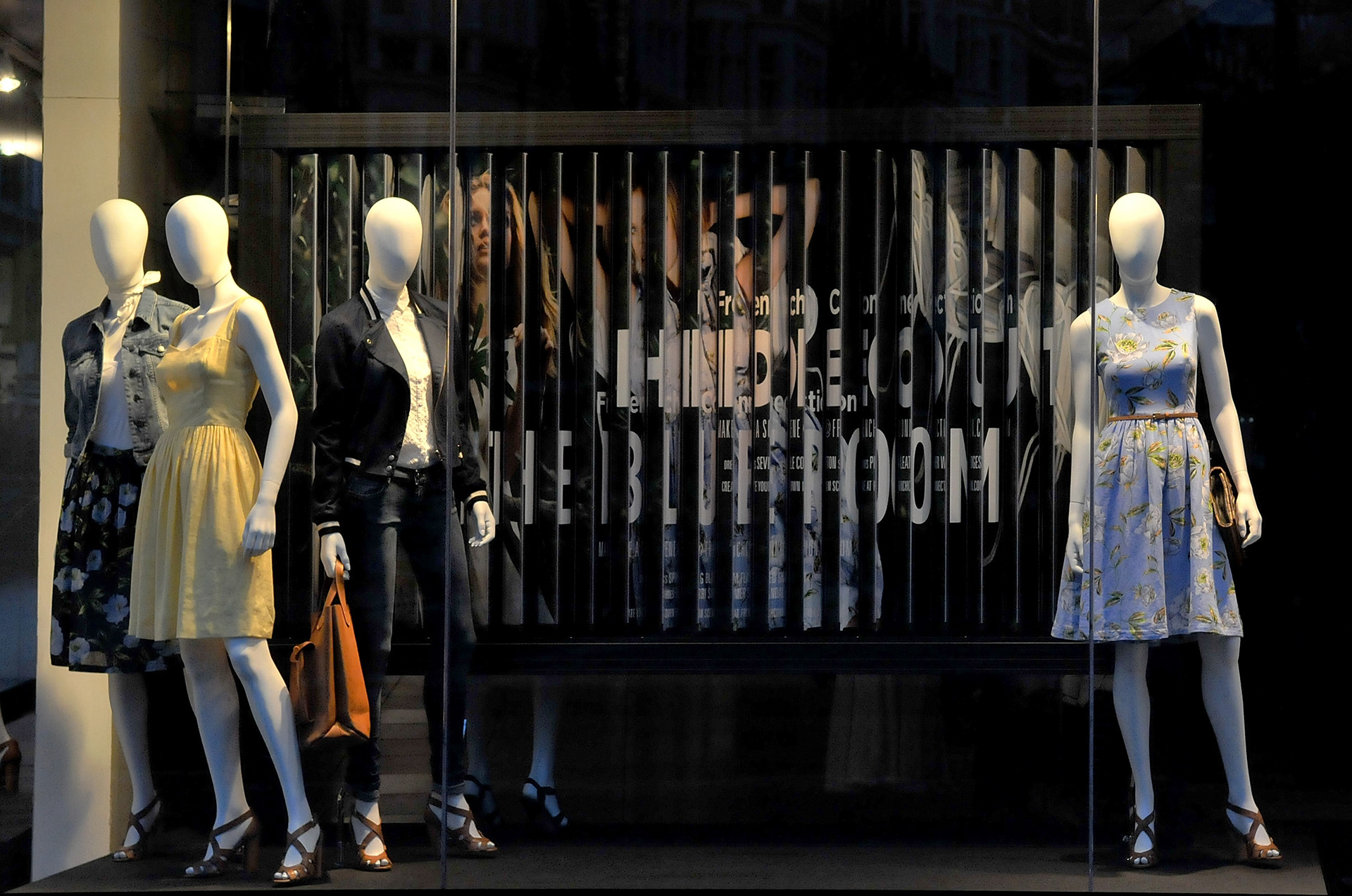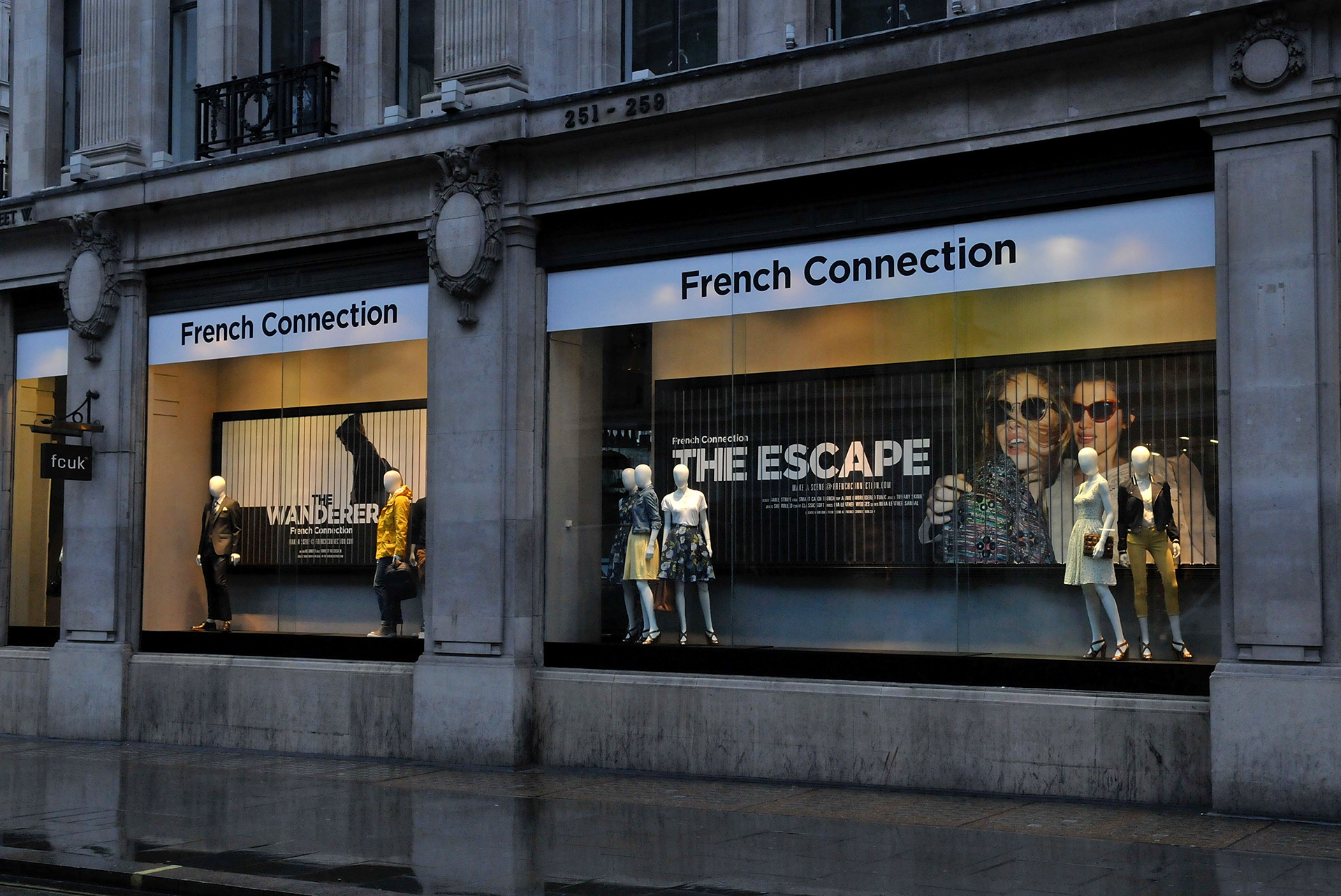 Alternative concepts were needed for smaller key location stores and the remaining stores, franchises and outlets. I developed suspended motorised flip-boxes which animated printed scenes from the films and a poster scheme evoking the film set - hung with black electrical wire and plinths made from stacked film canisters.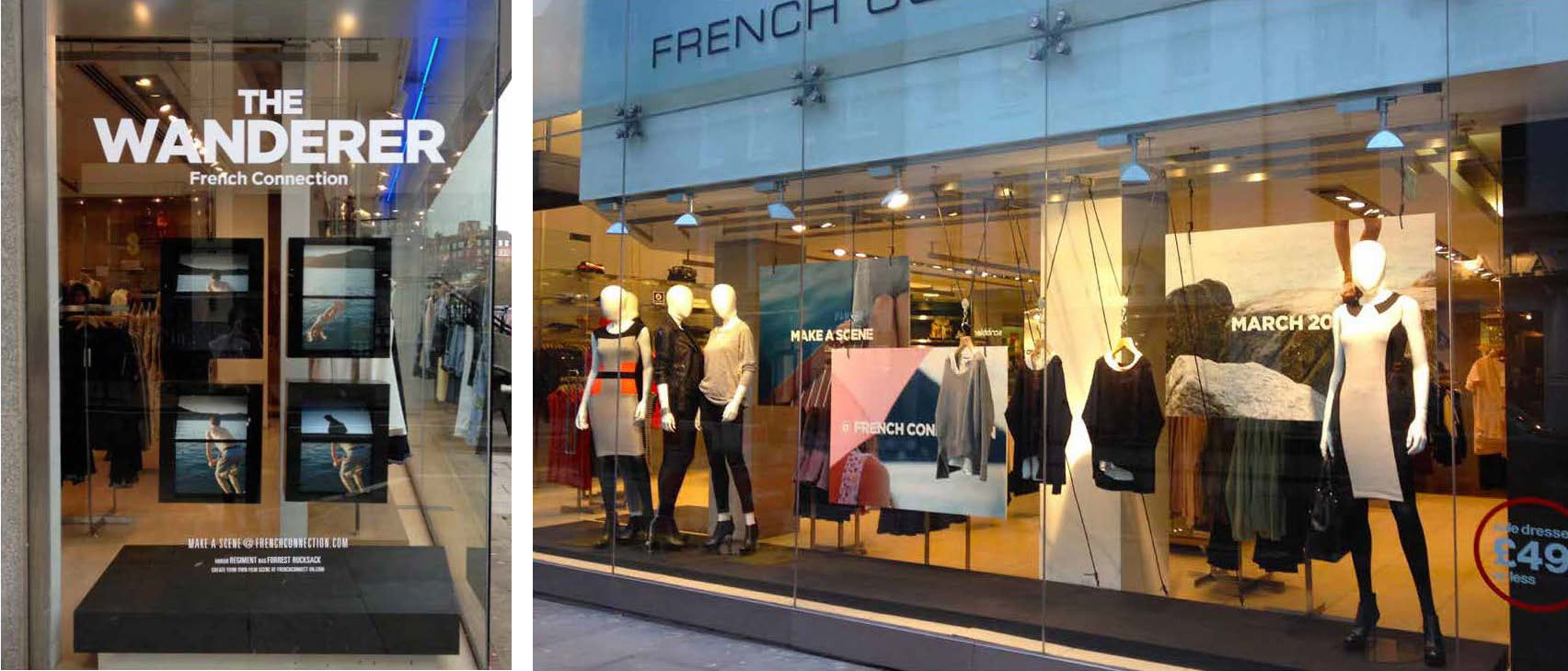 The theme continues in store with feature display areas, large canvas graphics, campaign film projections and screens streaming mini-films, made by customers via the brand website.


For the summer collections, I adapted the design of the flagship billboards with mirror panels and printed sections that highlighted the product on each turn of the billboard - my ode to the artist Jeppe Hein.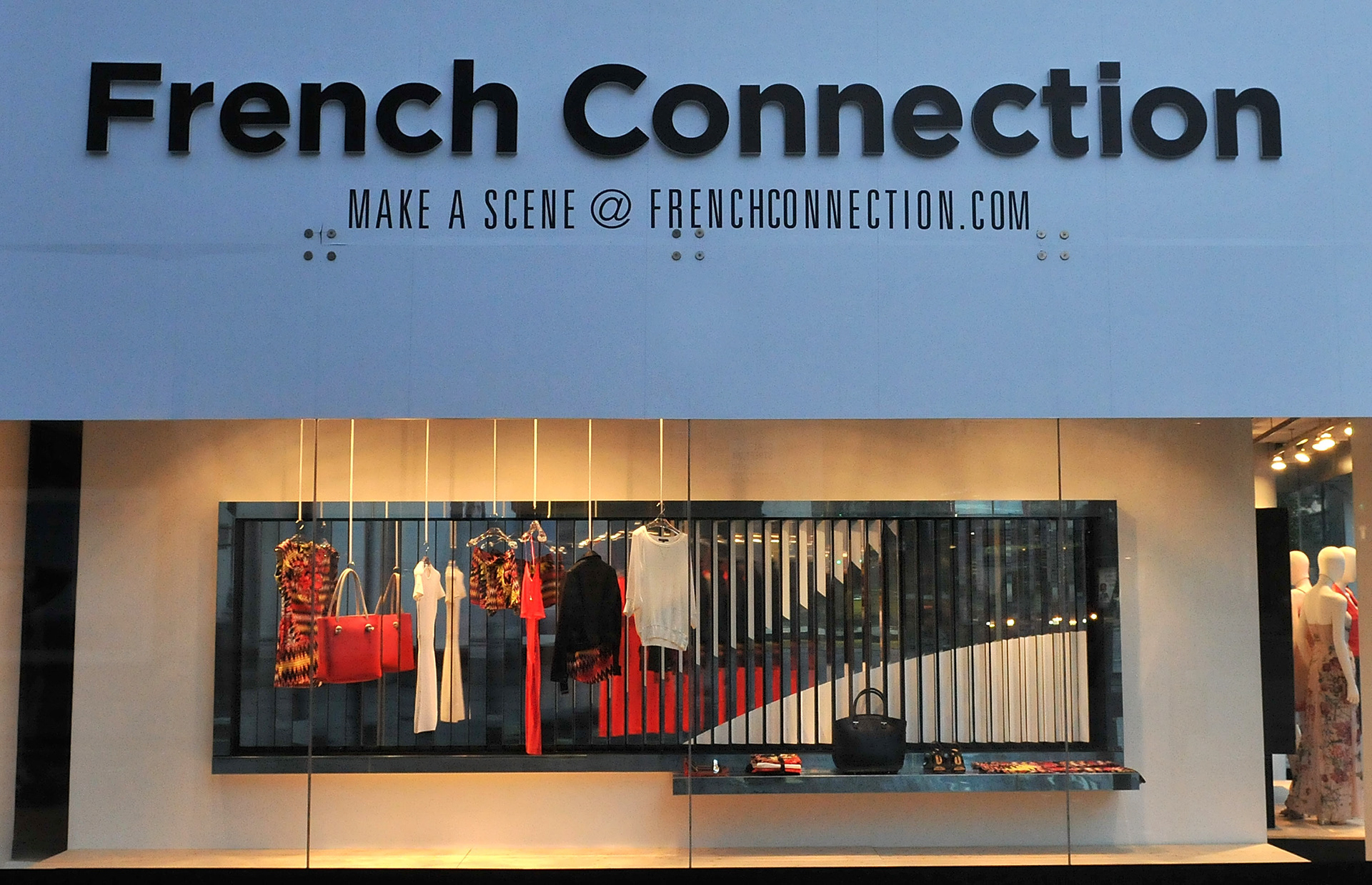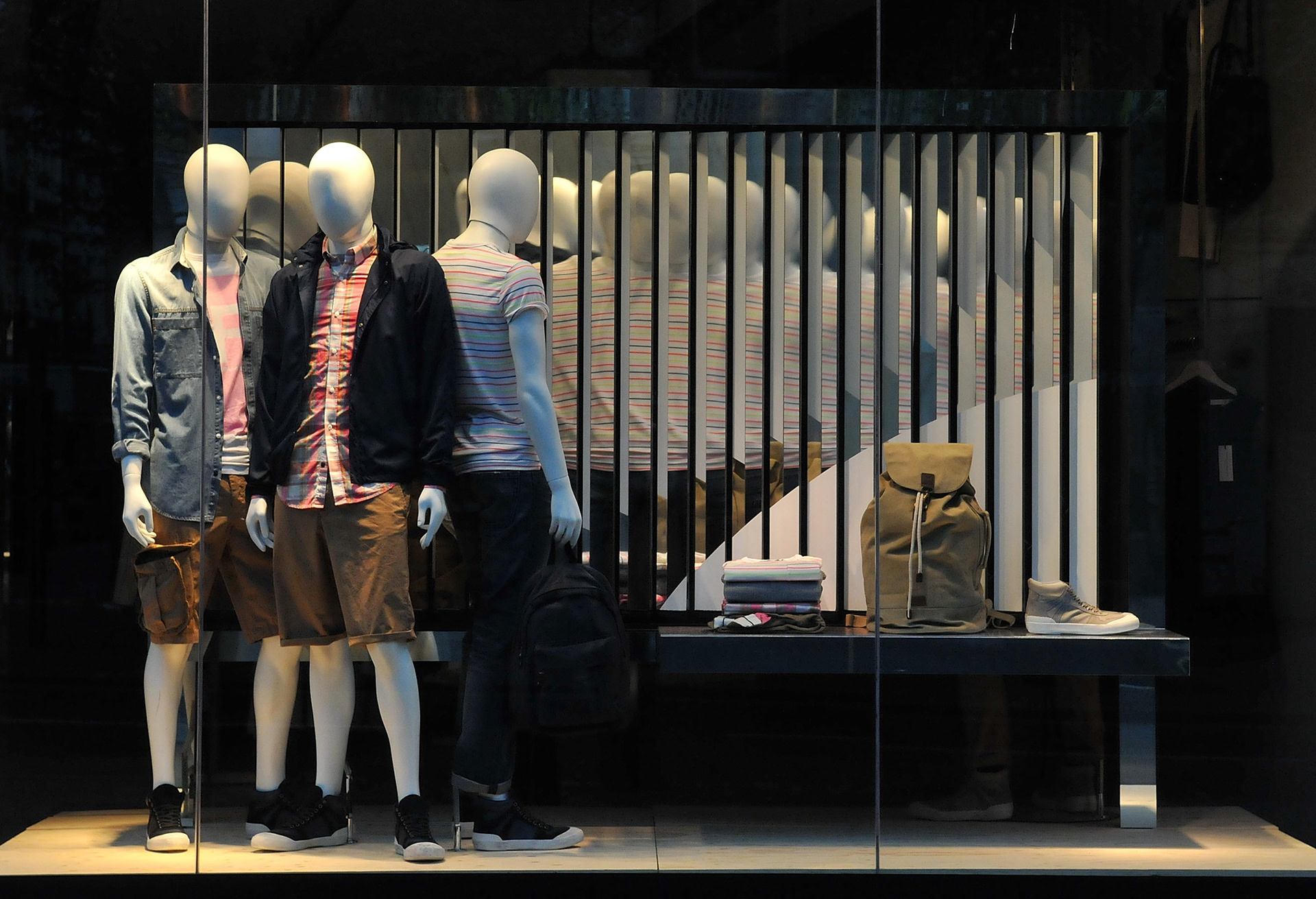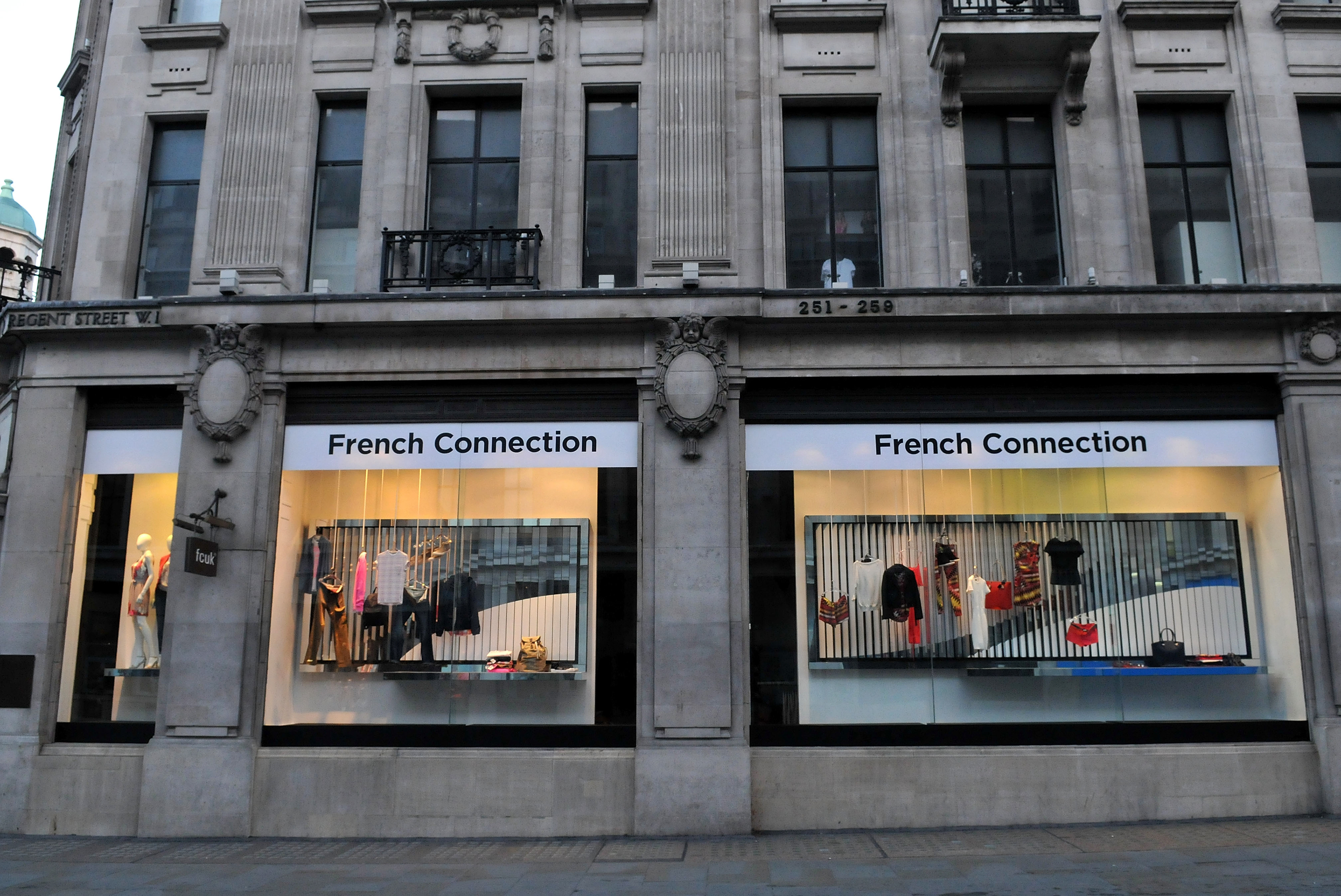 All other stores were updated with a hanging 'postcard' backdrop - with stills from the more summery campaign film locations, suspended on nautical cord and clips.