French Connection SS13 Campaign: Film Billboards
Project management and design on all visual aspects of the spring summer 2013 collection in French Connection stores - including window displays; bespoke & rollout, in-store graphics and multimedia & prop display.
The campaign shoot for SS13 was based on short films featuring the key outfits of the collection and was called 'Make A Scene'. This would translate into a film poster theme within the graphics across the stores and I used this concept to come up with an animated window display, bringing the cinema and the action into the windows. I sourced the last supplier in the UK that built the retro rotating billboards and ordered bespoke sizes to be built to fit the London flagship stores.
The campaign started with 'Make A Scene' posters as a teaser straight after the winter sale and then the full campaign launched with the film posters and the outfits featured in the movies dressed on the mannequins.
Another version of the scheme for the smaller key stores were suspended motorised flip-boxes which animated printed scenes from the films. For all other store window displays; the film set theme was continued with posters hung with black electrical wire and plinths made from stacked film canisters.  This concept was continued in store in display areas, as well as large canvas film posters on the wall and projections or TV's playing customers mini-films, made via the website, were streamed in store.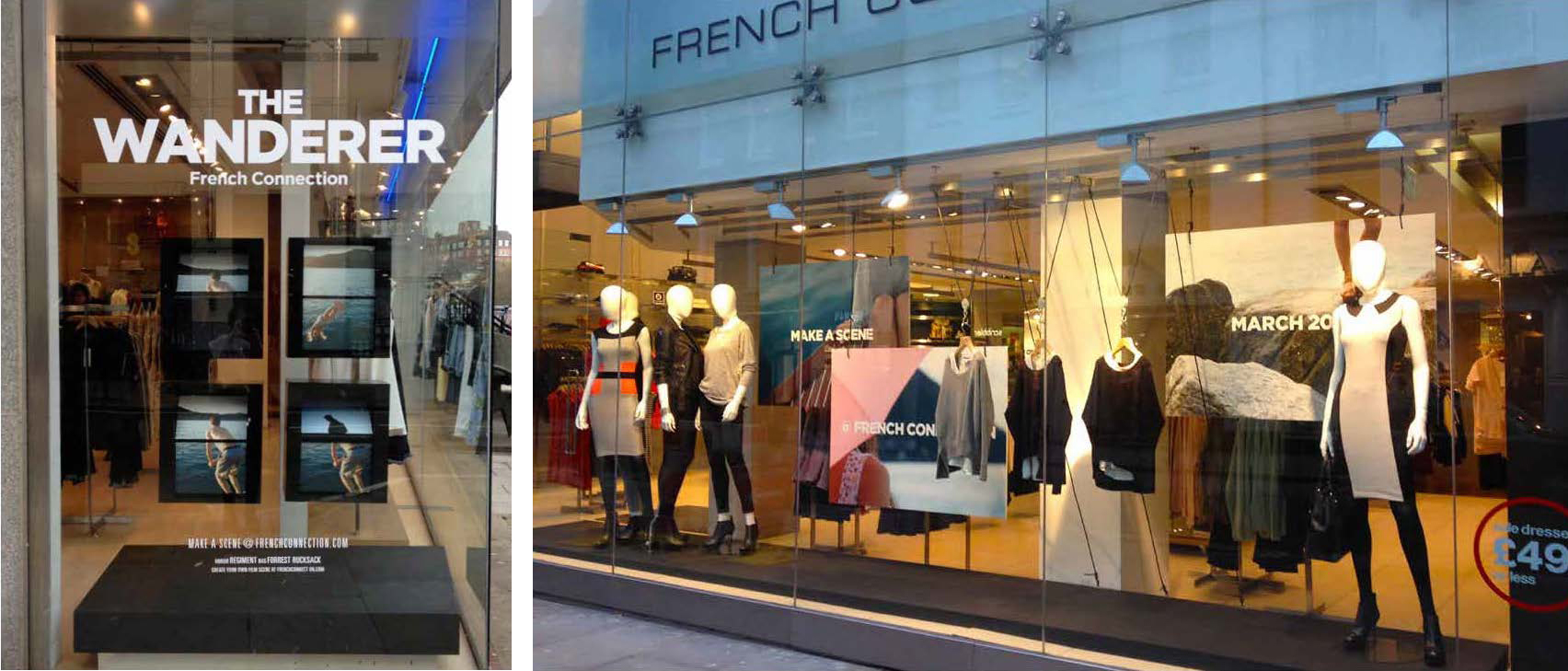 For the summer collection the windows in all stores were updated. For the two flagships with billboards a special scheme was installed. An ode to the work of artist Jeppe Hein - the billboards were adapted to rotating mirror panels with printed summer colour highlights in different areas, highlighting the product on each turn of the billboard.
All other stores were updated with a hanging 'postcard' scheme - with stills from the more summery campaign films suspended on nautical cord and clips.