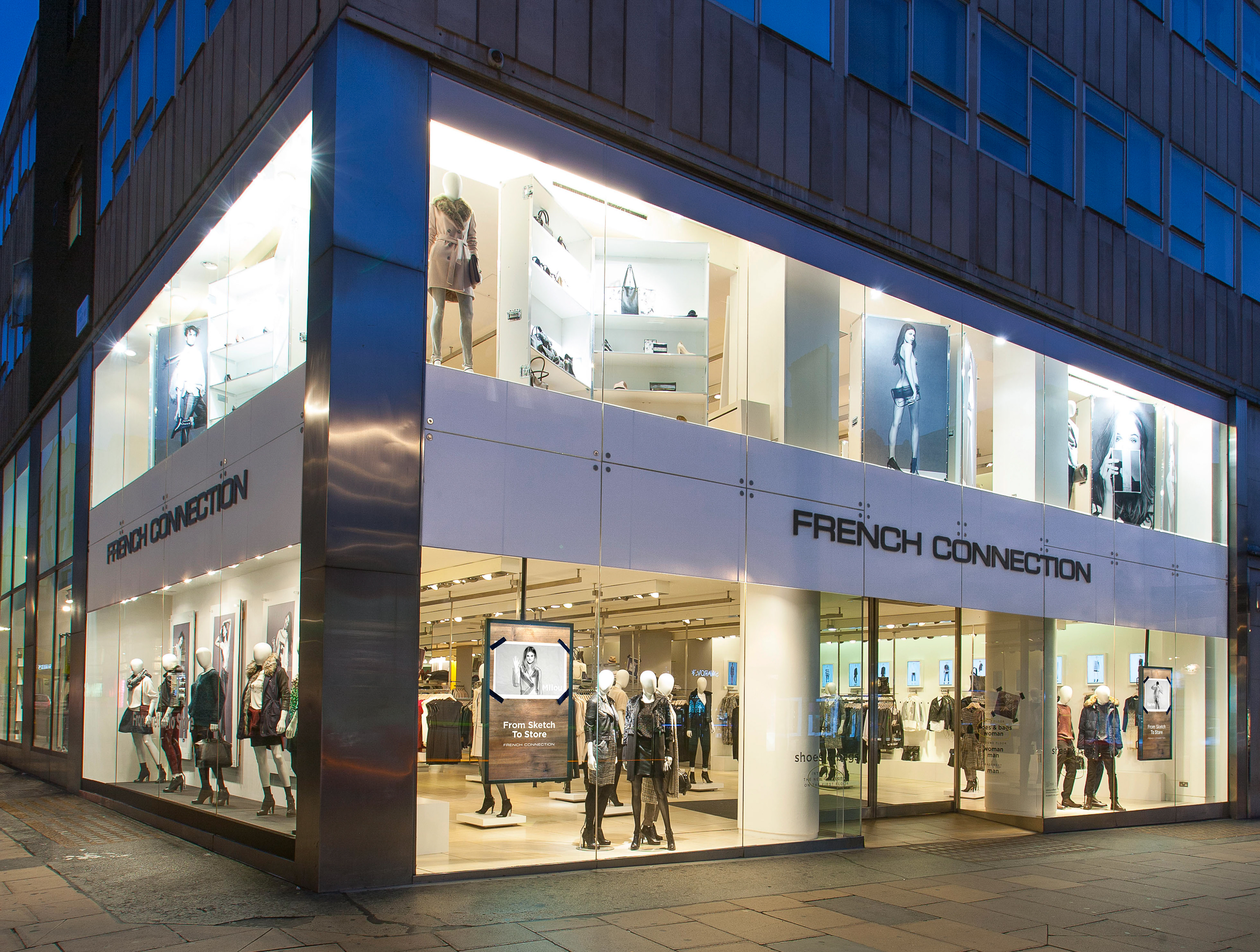 Each campaign launch is a 3 month design process, but this time we also were rebuilding interior areas in the flagship including removing walls, replacing exterior facade signage, installing digital screens and projectors in store. I worked with the FC store design team to implement these changes to time with the campaign launch.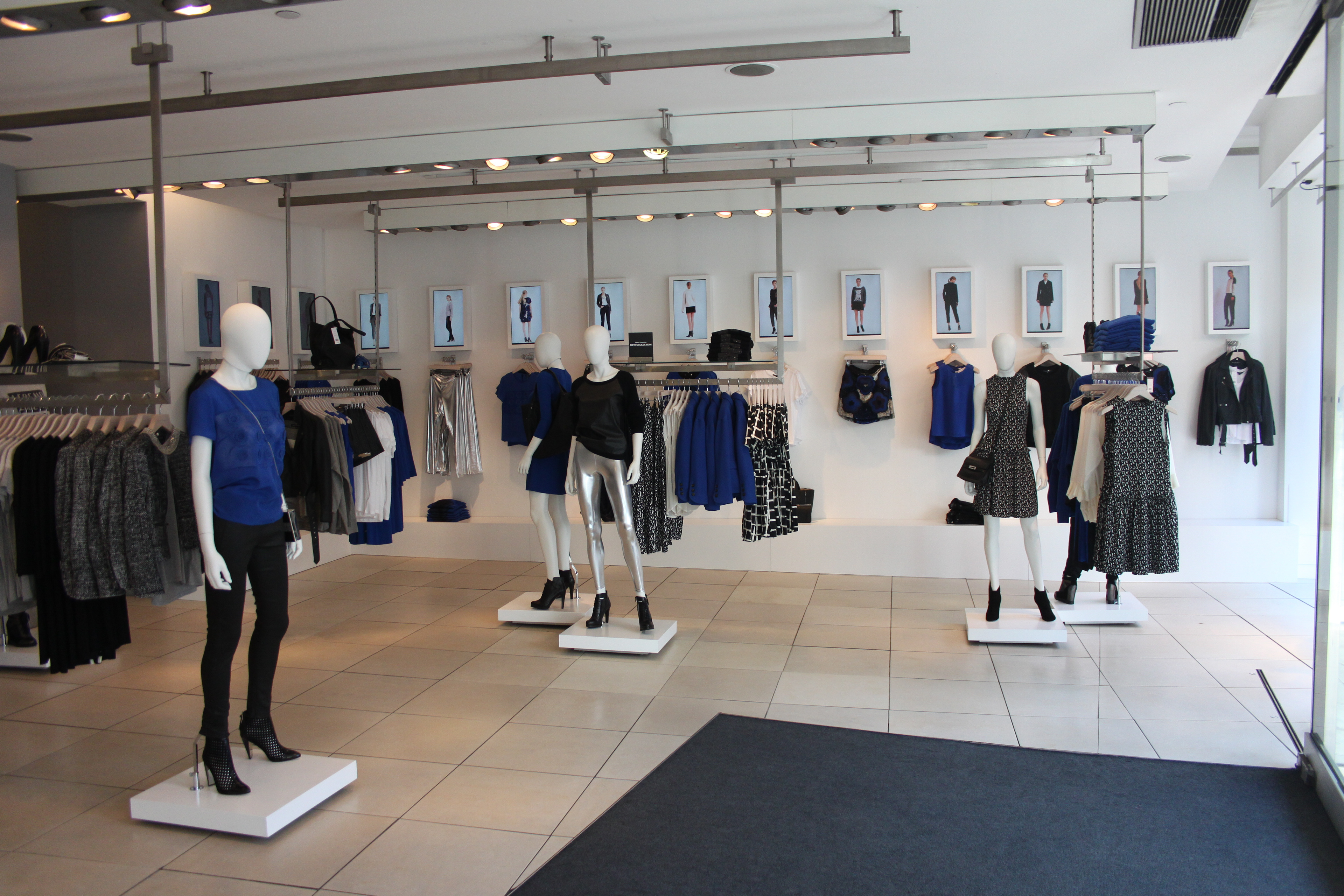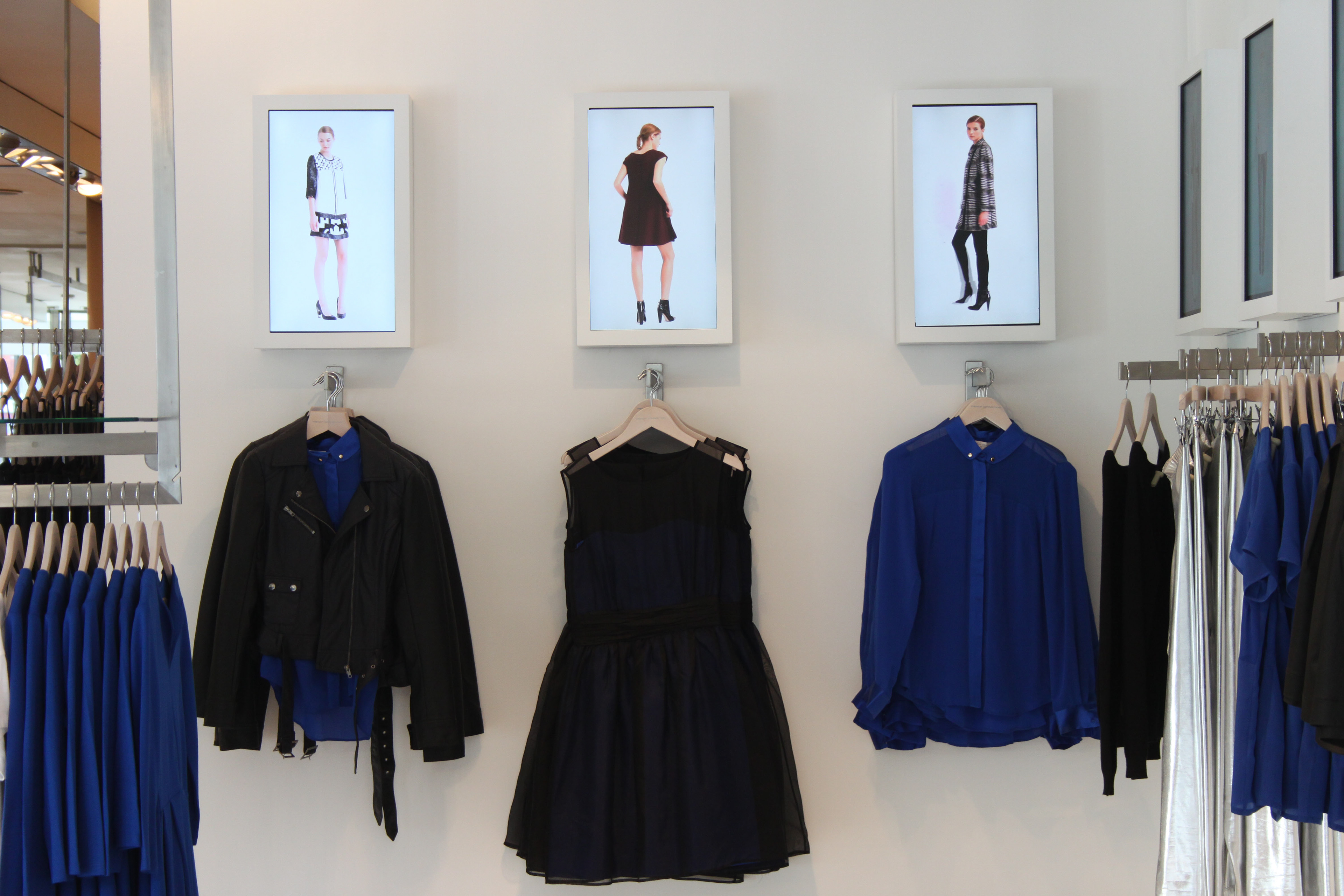 We installed digital merchandising screens in the ground floor area of the flagship. I took the videos shot by the online team and changed the format to suit the portrait digital screens. The casing was designed for the visual merchandising team to  be able swap over the digital content easily. 
Below are images of the new 1st floor accessories area - walls were taken down to allow more light to the upstairs; with large format campaign graphics applied to the specially designed flight cases and digital projections of the campaign movie.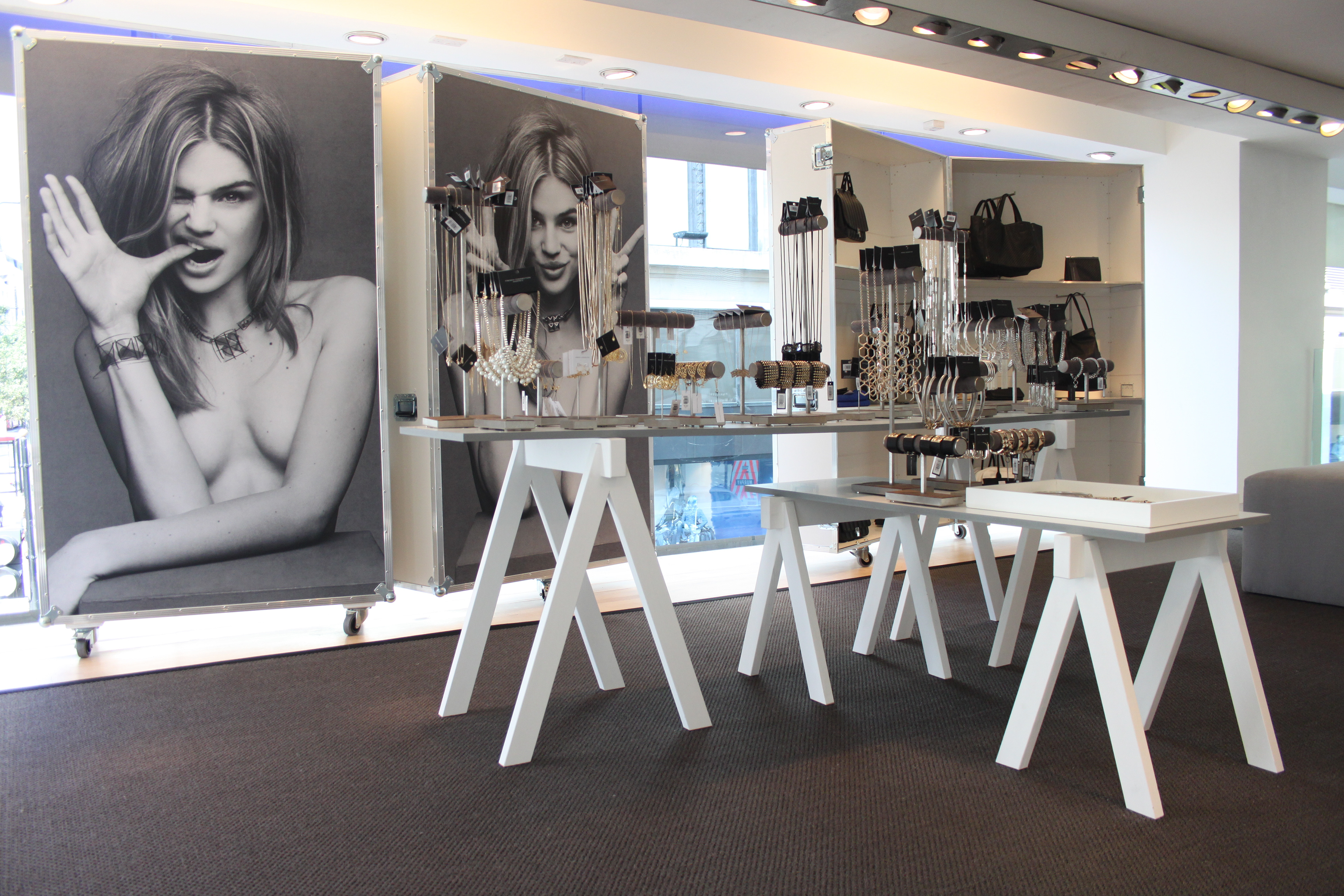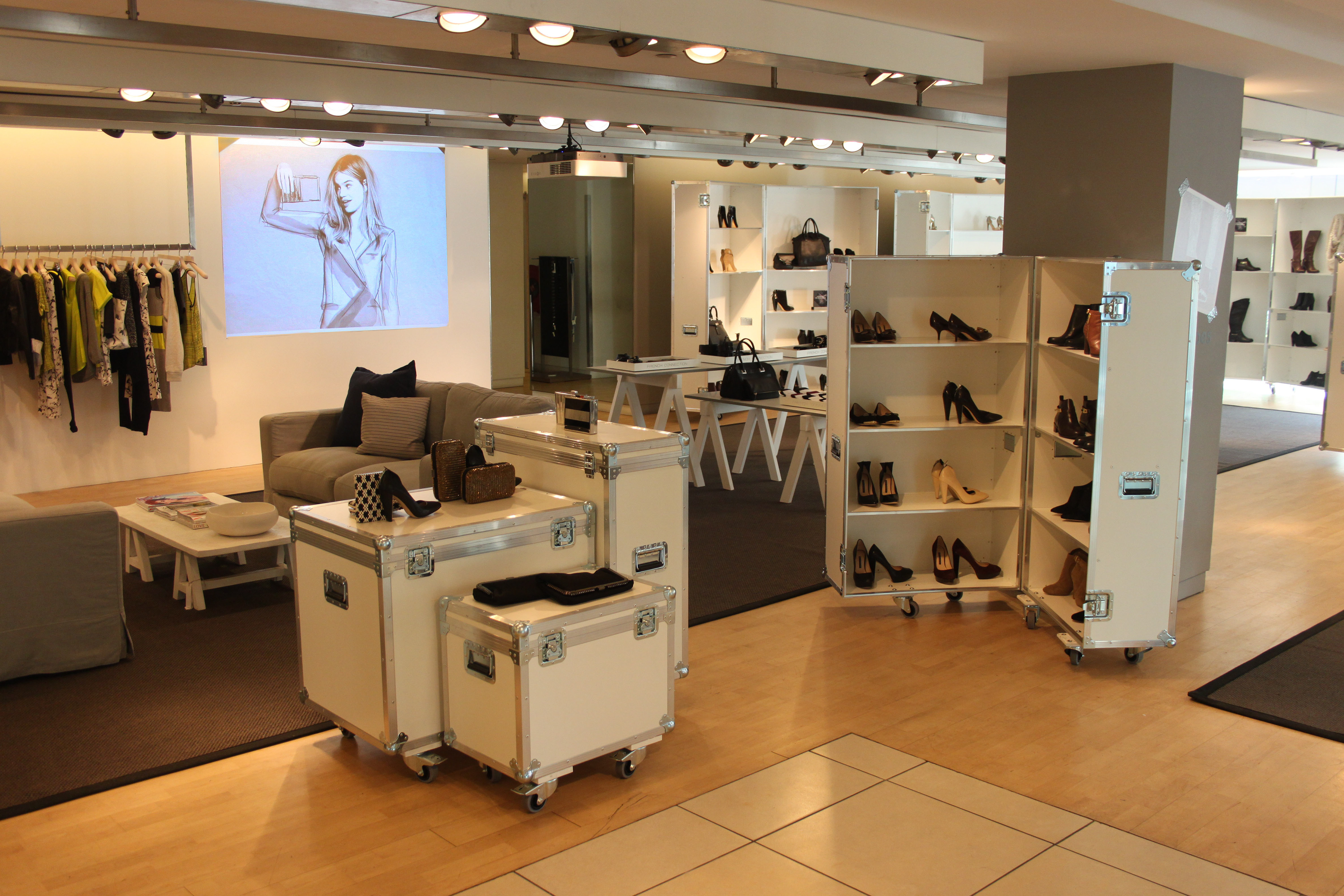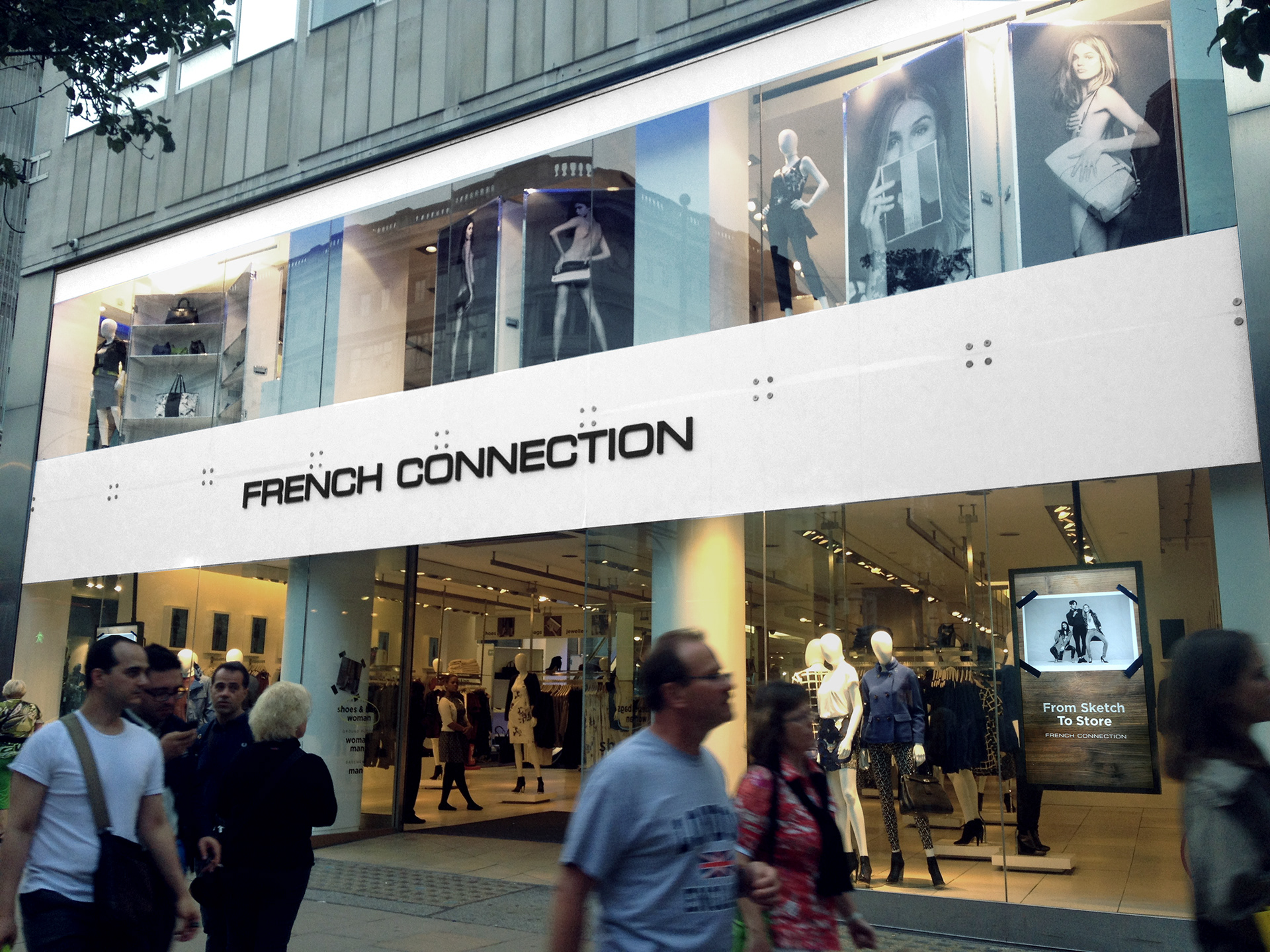 The window displays for the Oxford st flagship this season had large digital screens playing the campaign movie, adapted to a portrait format. The side window contained large graphic series printed on acrylics that showed the almost naked model as she dresses in the outfit. This was scheme was used in the other top stores, with a layered graphic for smaller stores.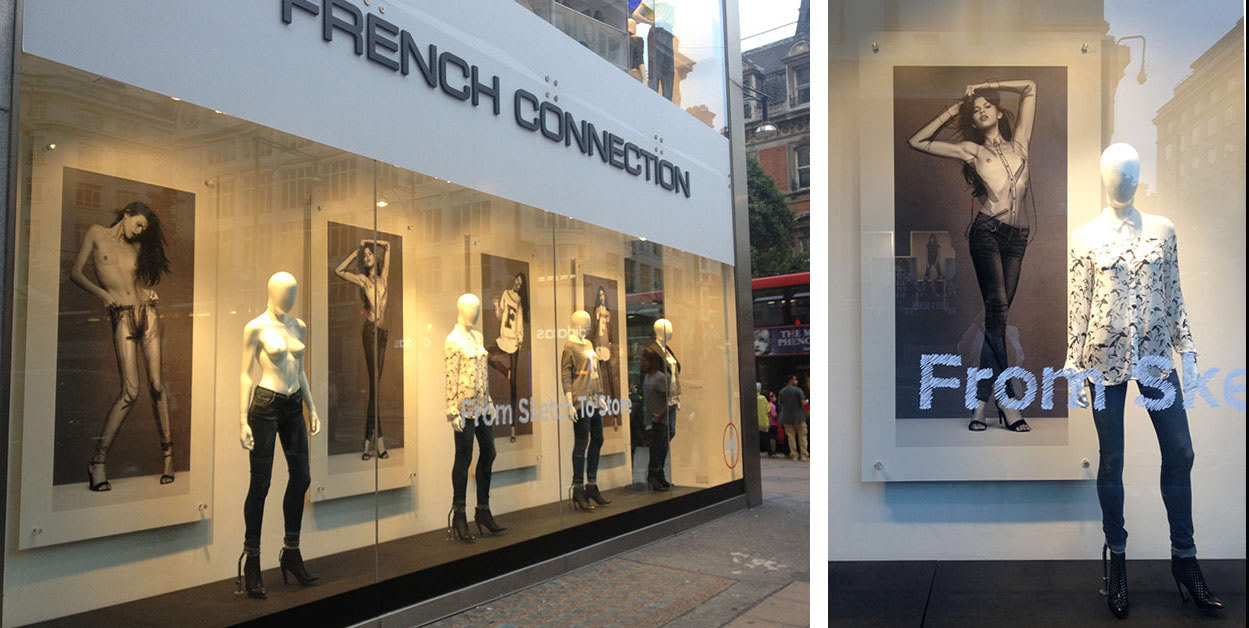 Instore areas including graphics, display areas, wall colours, signage & wayfinding for the flagships and other top stores would change format every season, updated with the new campaign. Usually the flagships would also have large exterior graphic wraps featuring the new campaign, but this season the store had a refresh and kept things open.
Below are photos of how the campaign was presented in store with canvas graphics, large format stretch graphics and digital projections.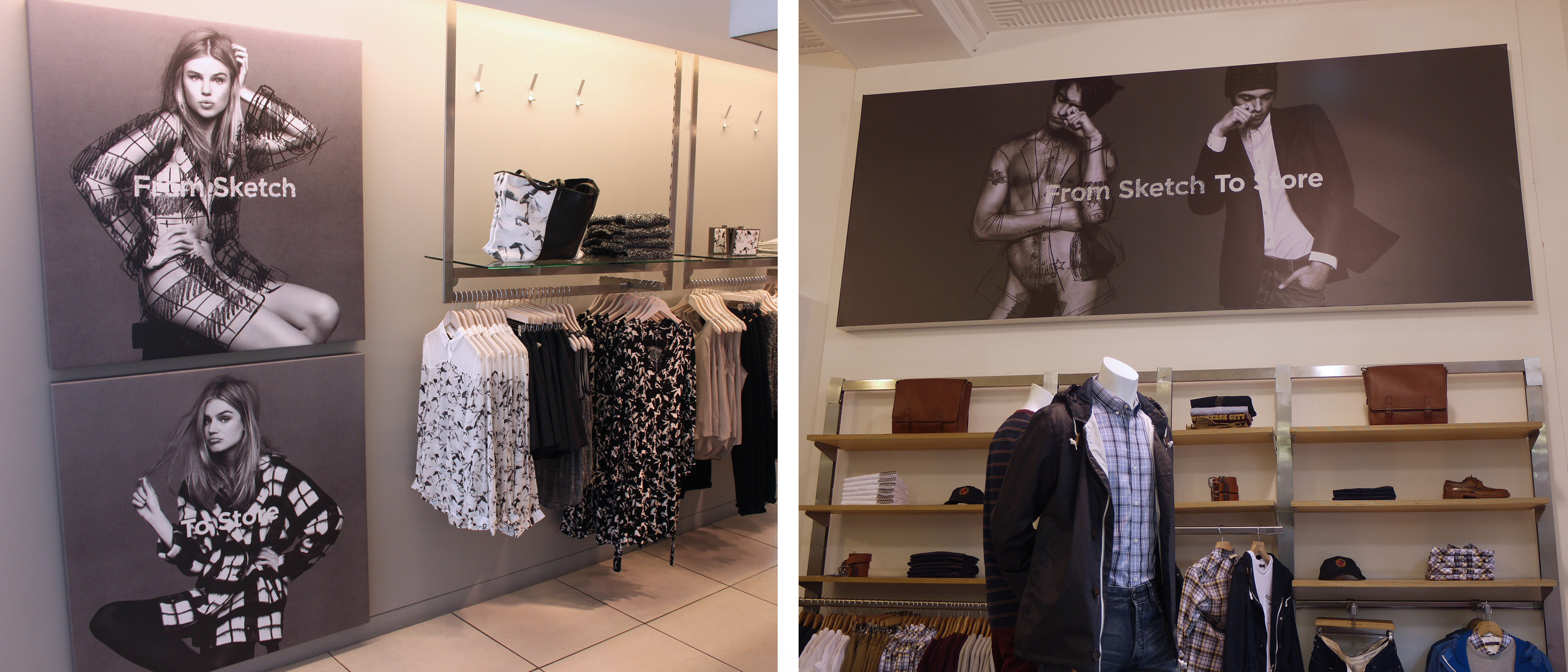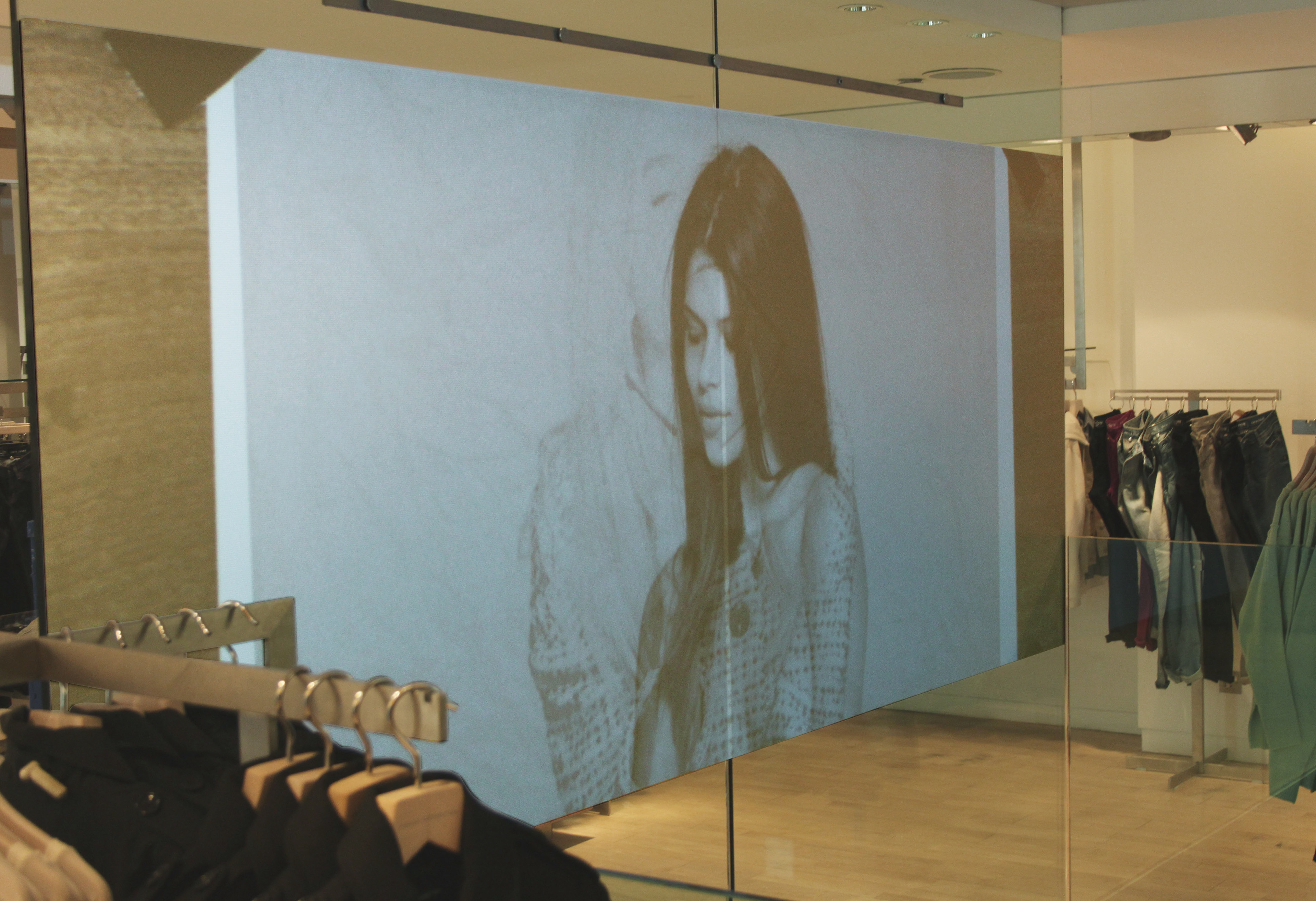 Each season the stores moved around product areas and this time the brand wanted to promote the new accessories collection and area upstairs, so a graphic way finding system was designed using imagery from the campaign shoot and stylistic elements such as the black tape and the hand-drawn style of the directional arrows. This was rolled out across all stores for this season.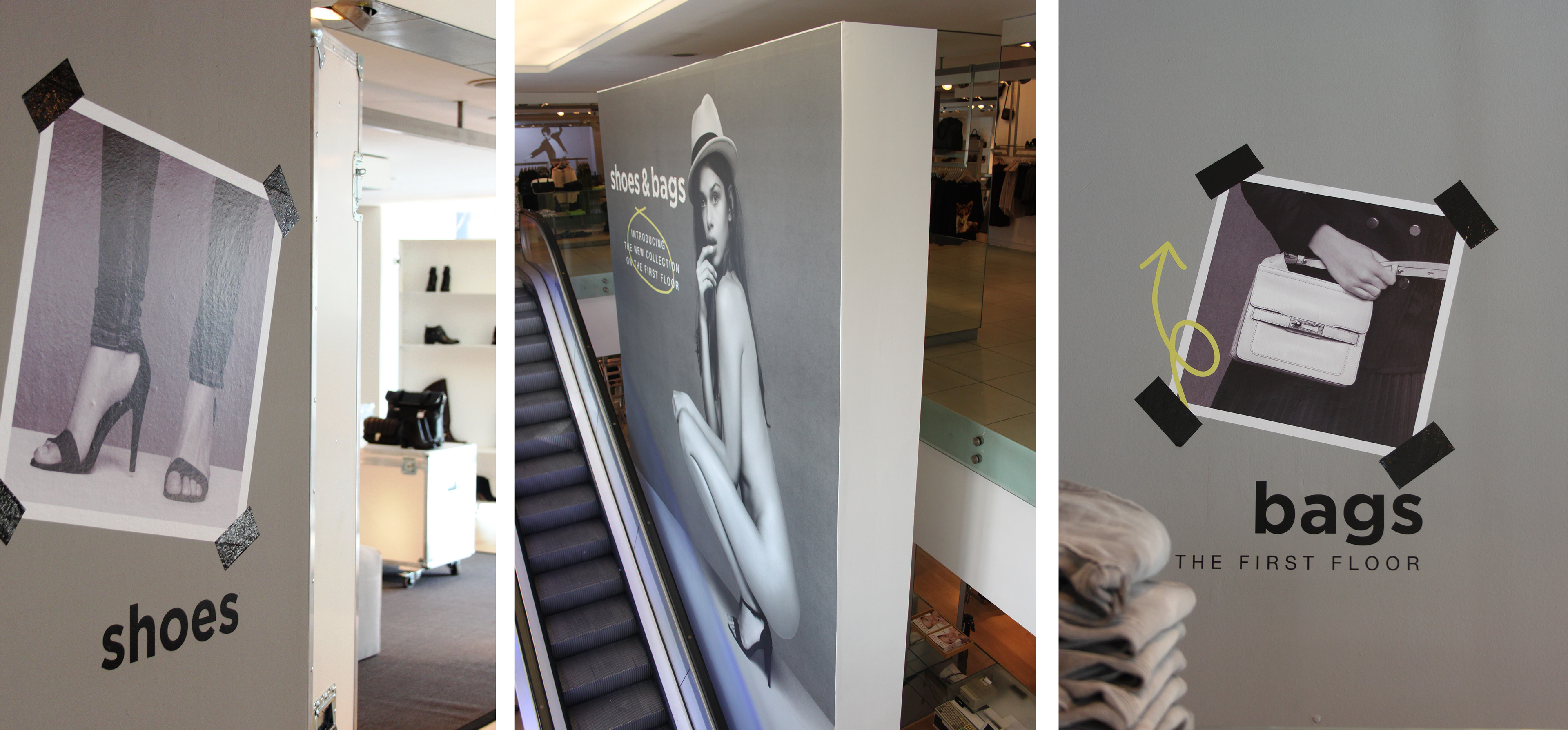 As the instore visual design we supported marketing on customer store events - like this style challenge. I would design and supply graphic backdrops and props for the event in the campaign style.