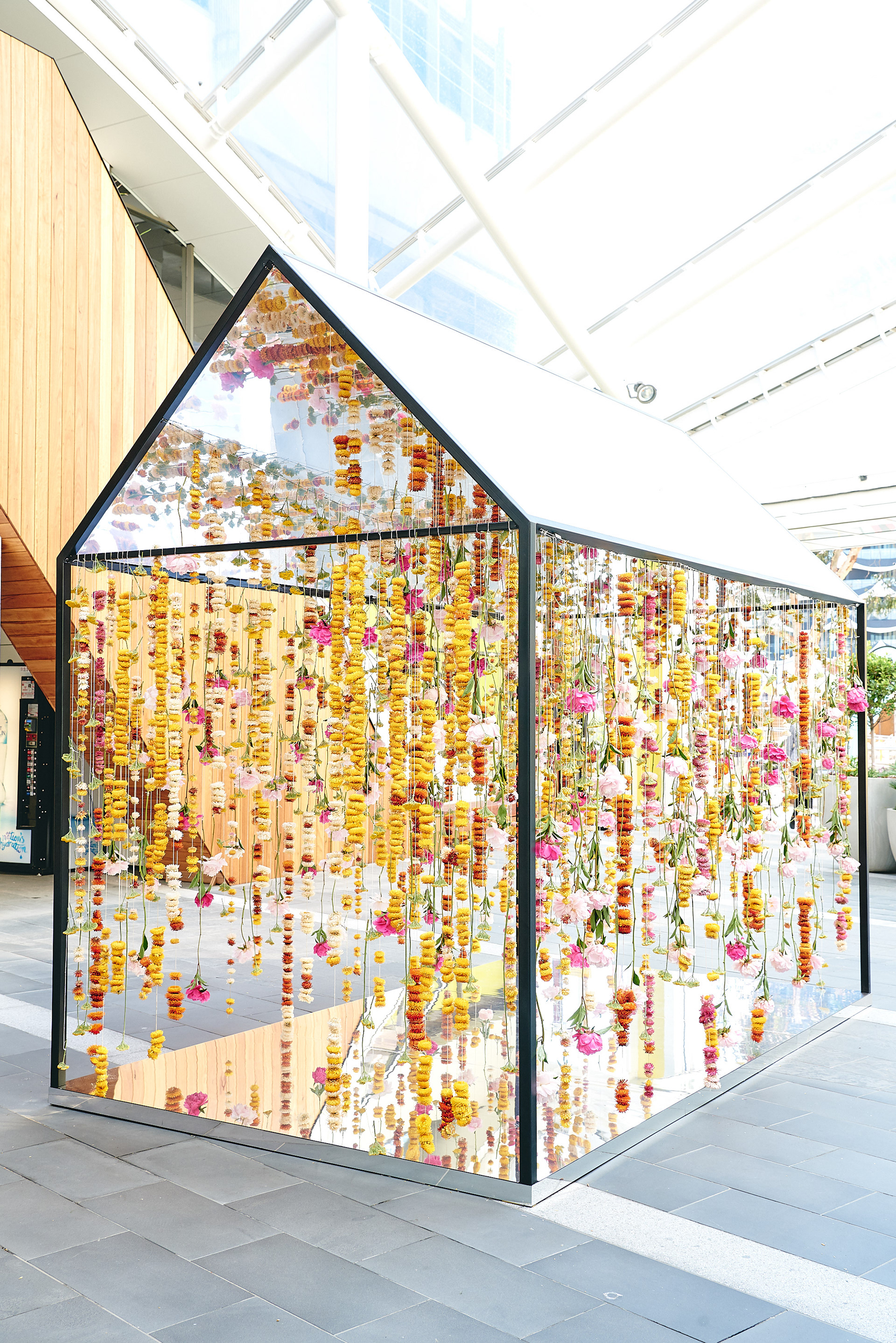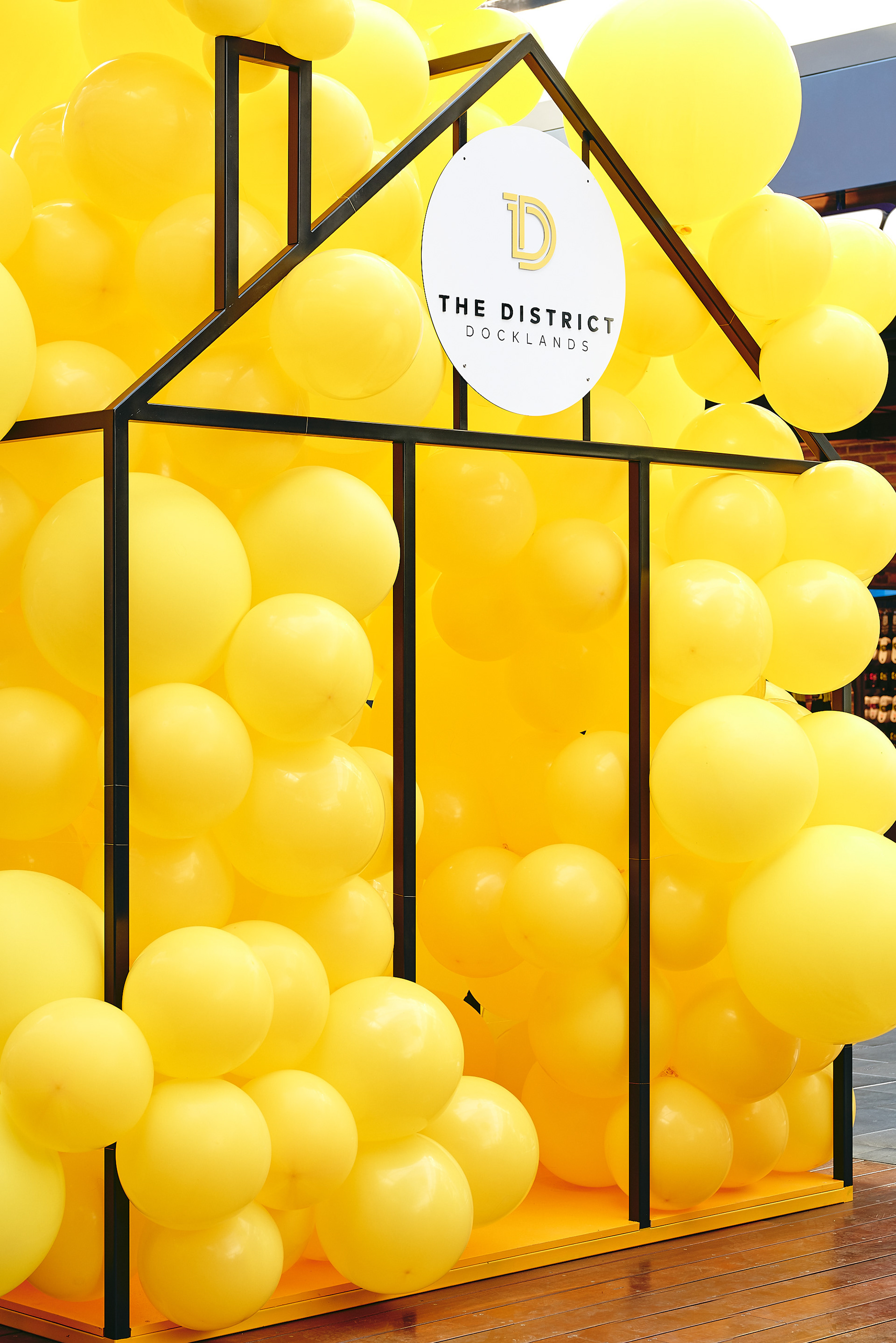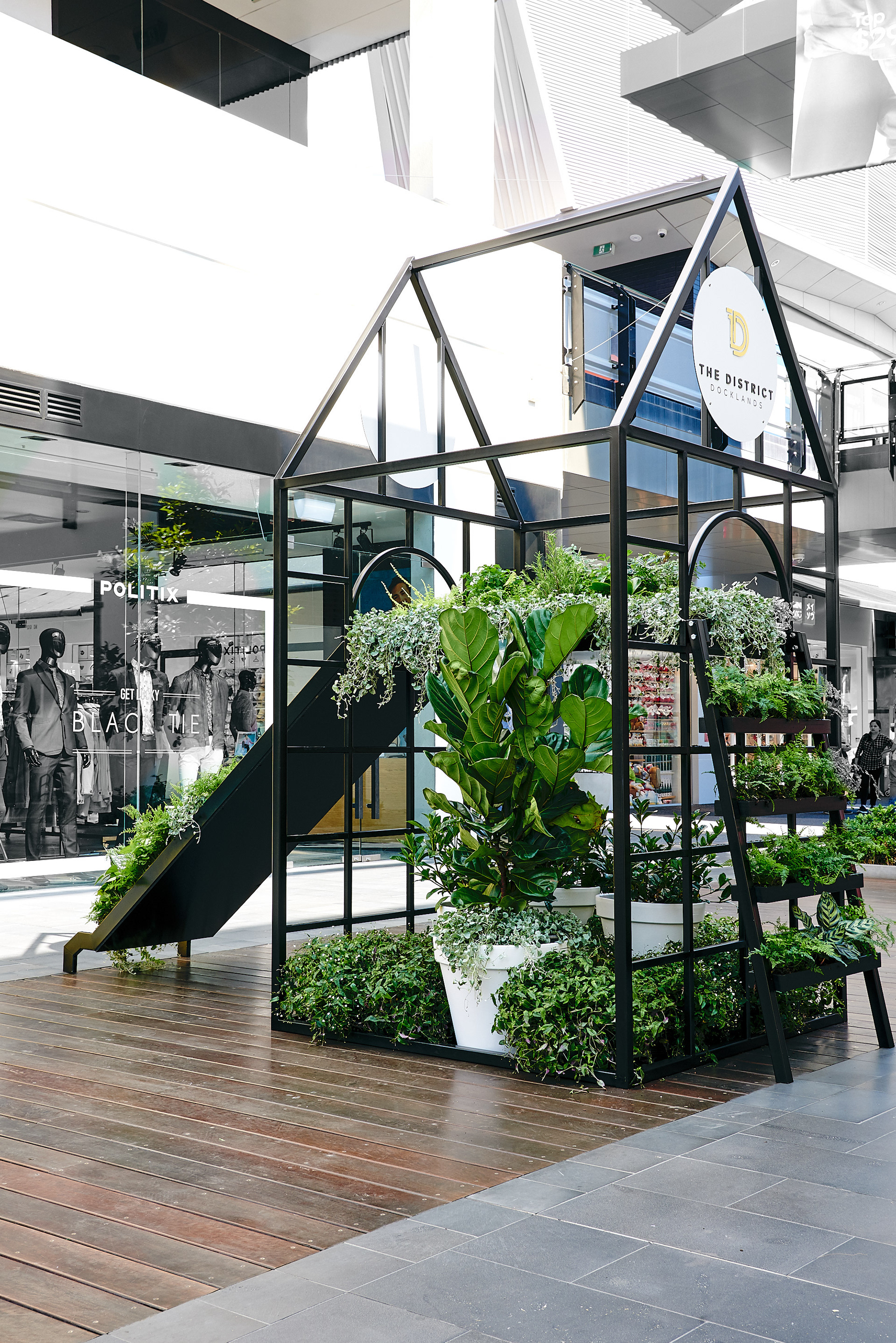 The three installations were linked together visually through the use of house-shaped frameworks and encouraged interaction, evoking a sense of play and lesiure time. Yellow was used as a key colour in two of the activations to link to the centre's new branding. As well as balloons adding to the celebratory feel of the event, fresh flowers & planting helped breath new life into the shopping environment.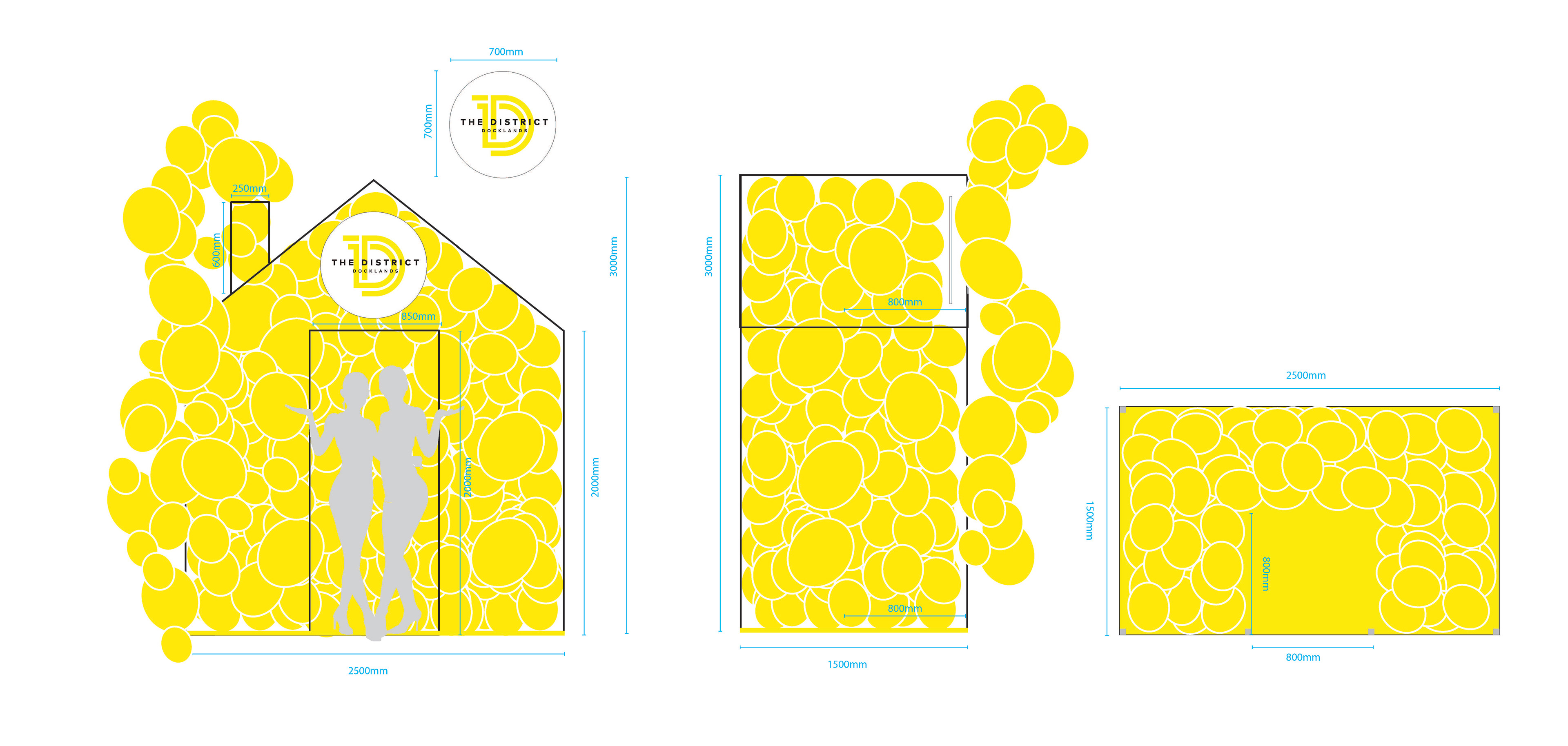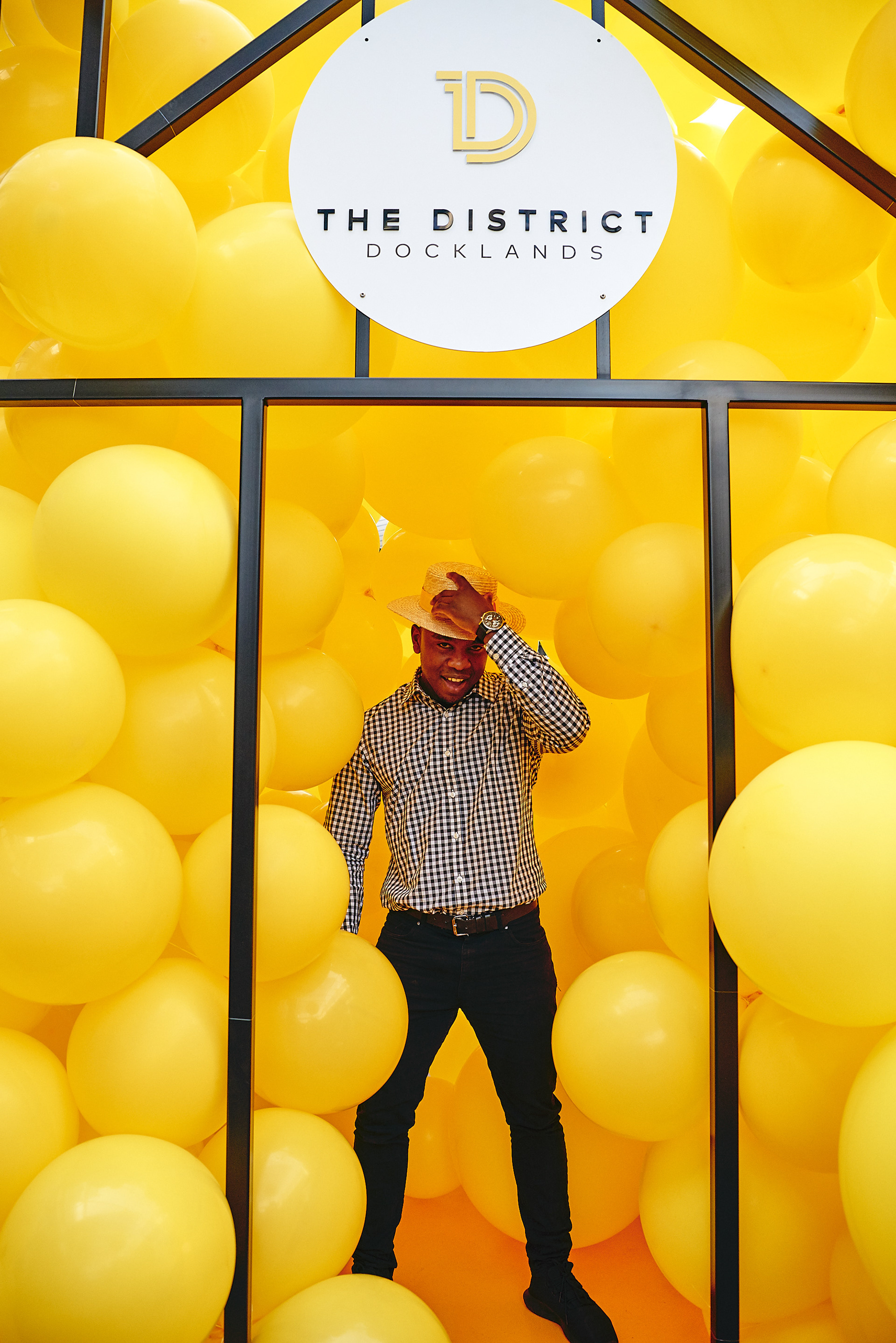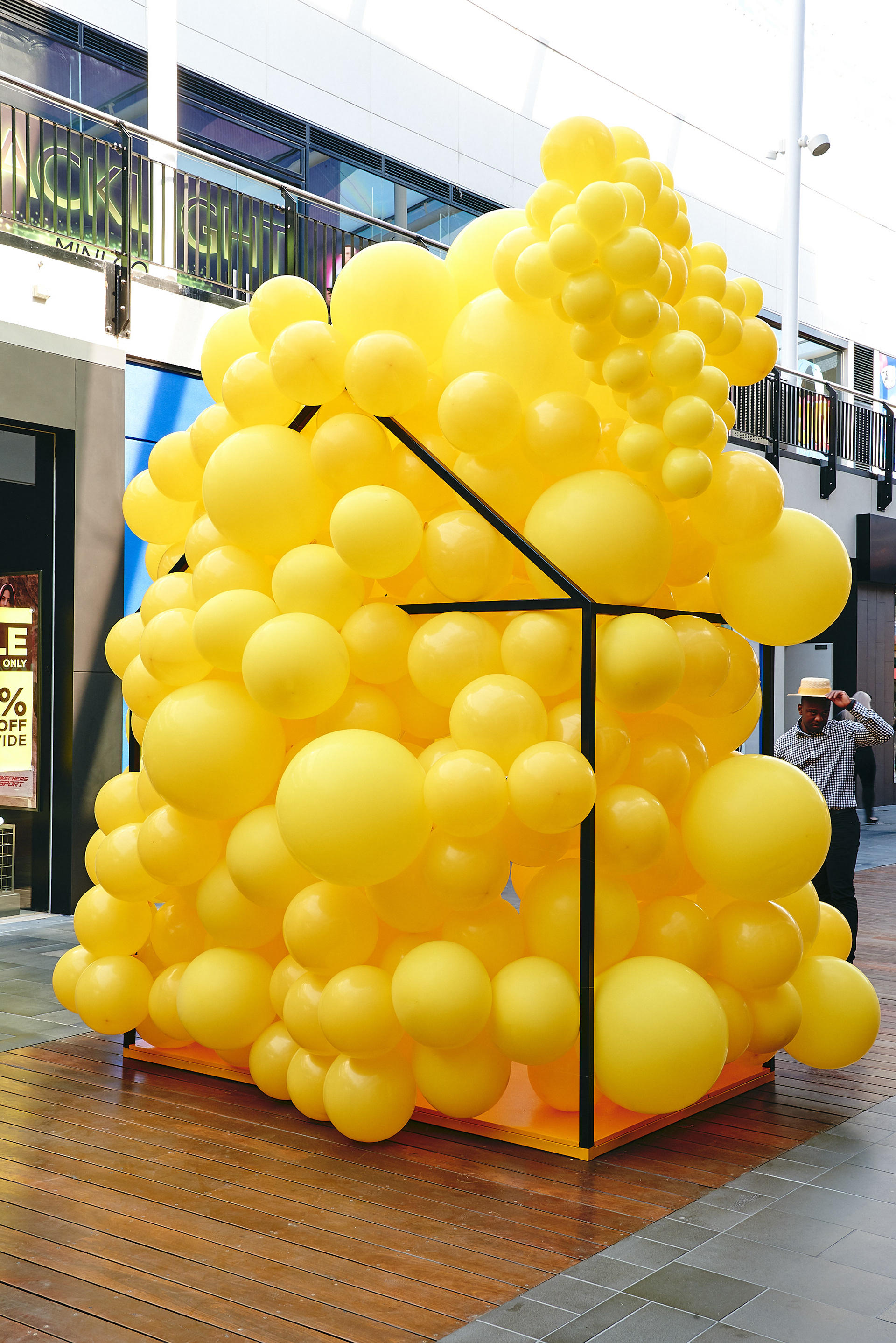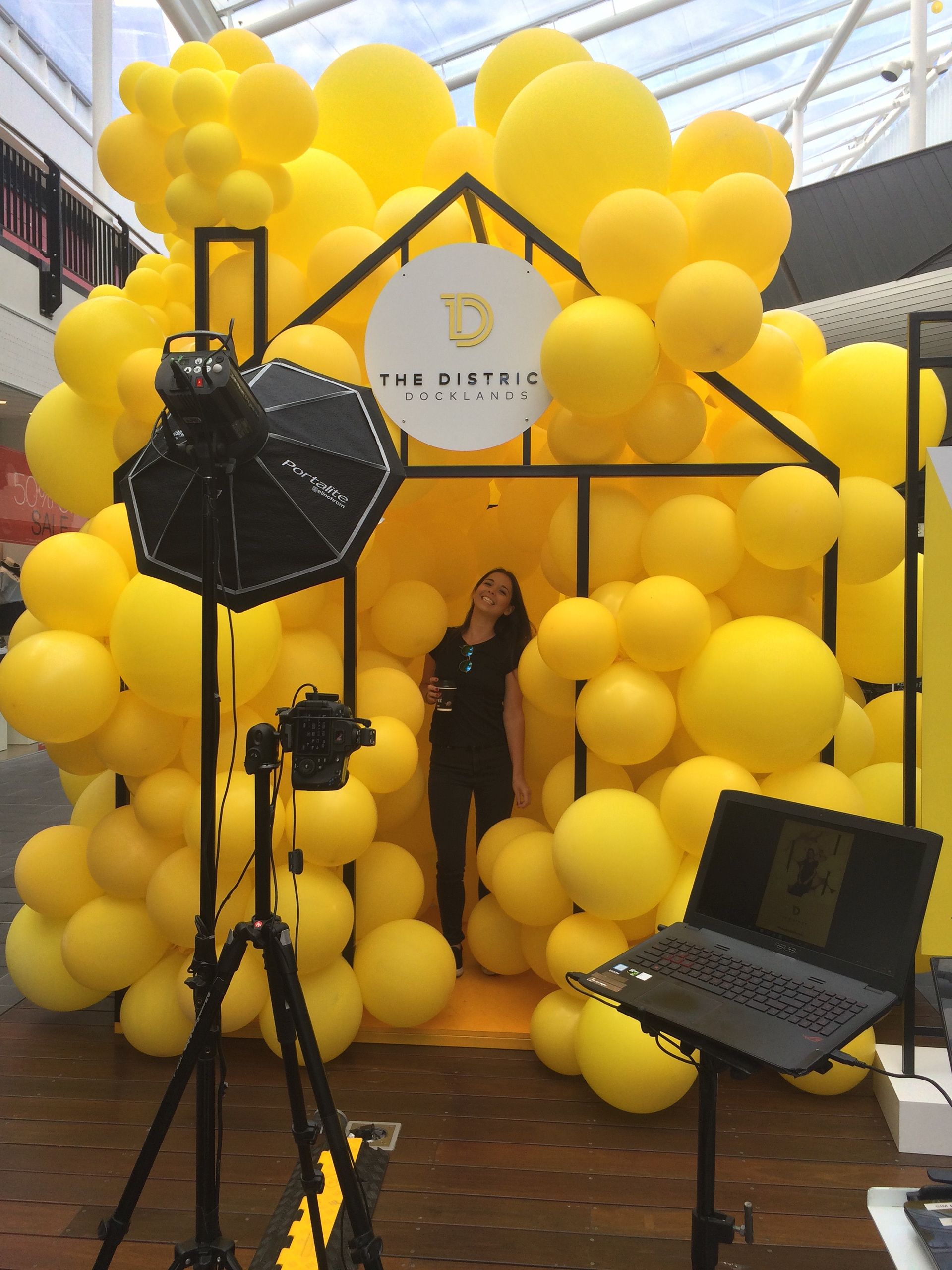 Inspired by Martin Creed's balloon installations -  this house was designed so that the shoppers could step inside and strike a pose but there was enough space that the balloons would last the day.  Prints were provided of their favourite picture and shared on social to win prizes.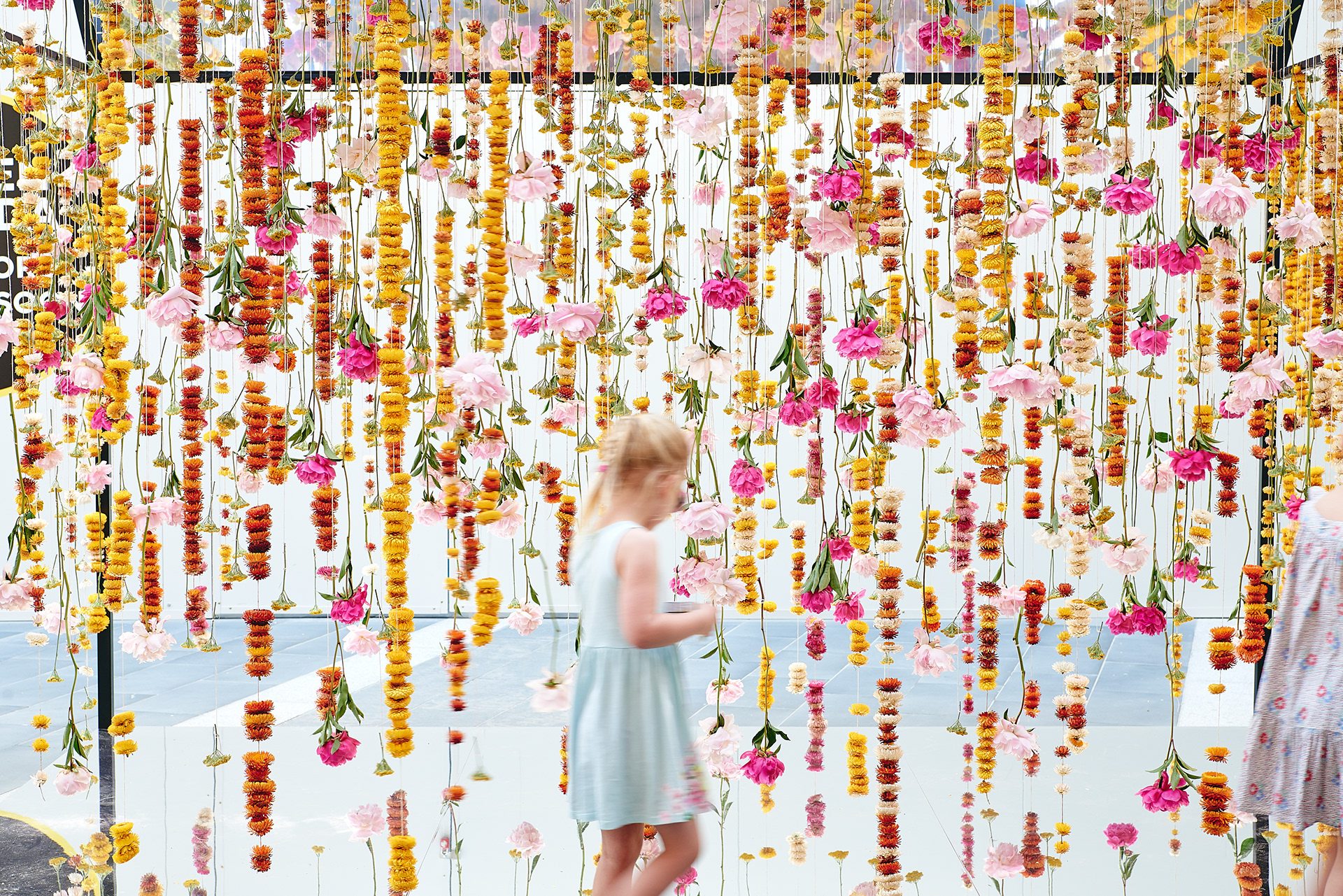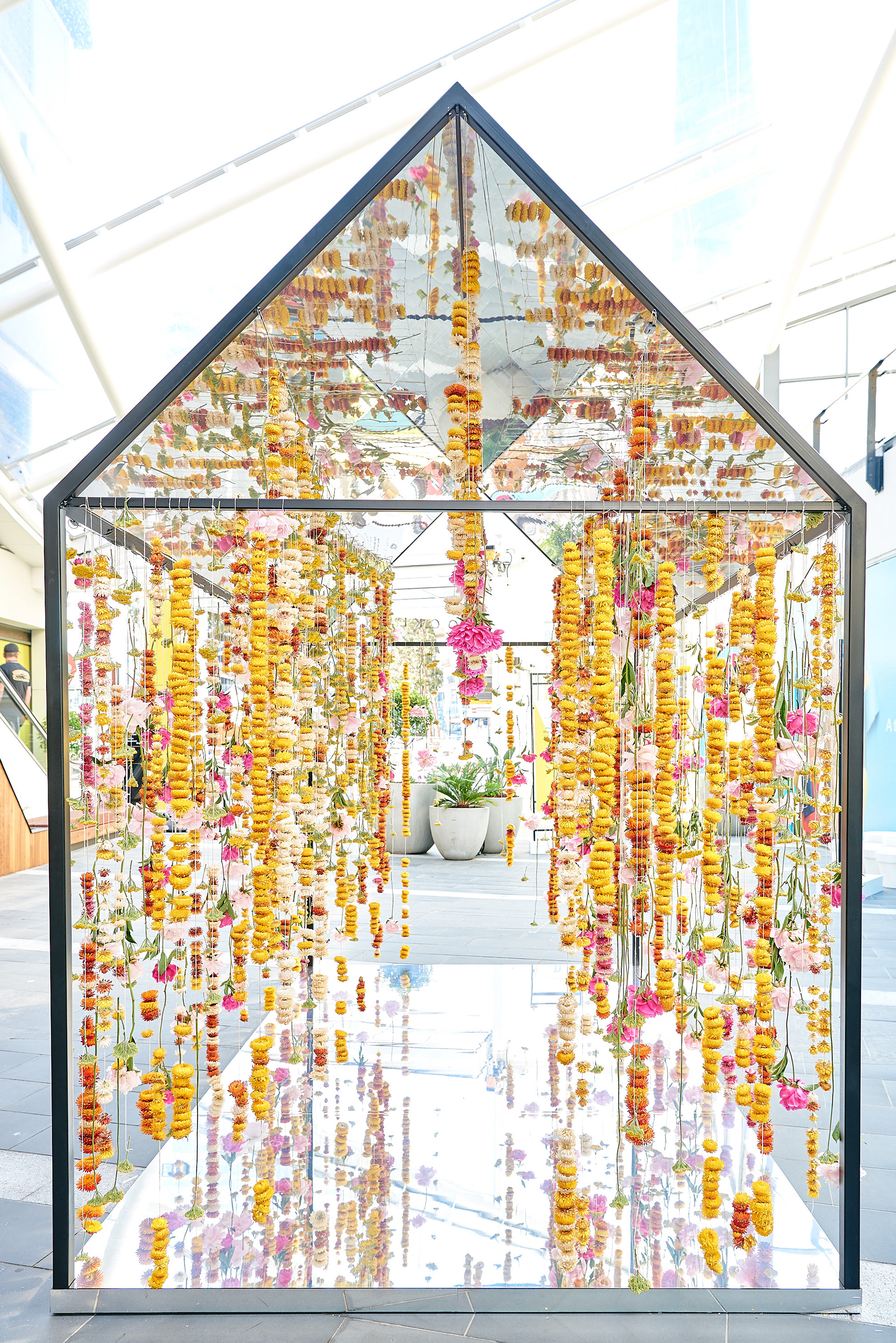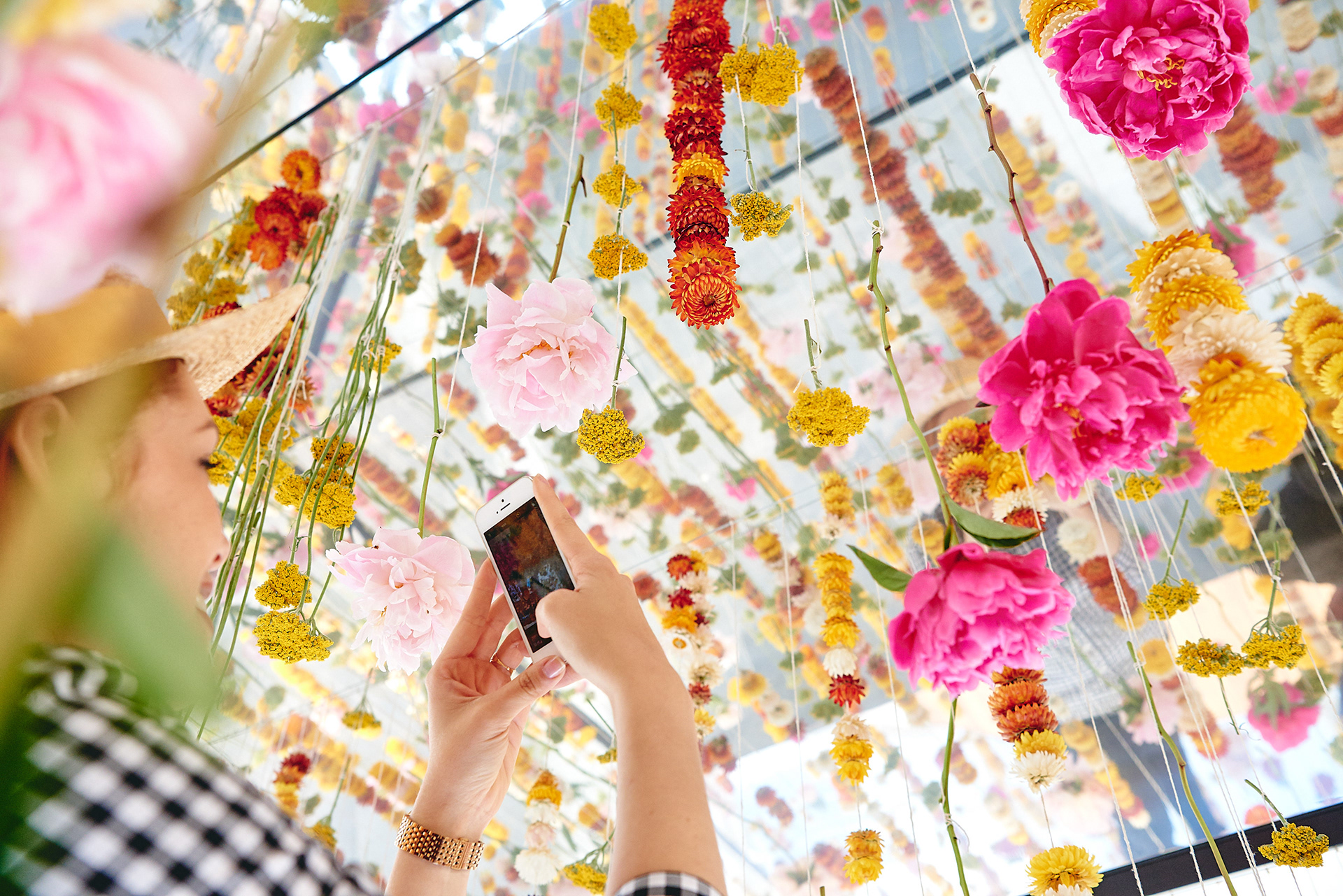 The flower house was inspired by contemporary floral artists, and was filled with flower garlands by DotDotDash's florist Celia Fox. The structure contained a mirrored floor and ceiling, giving a 360 experience for whoever stepped inside. It was really popular for selfies.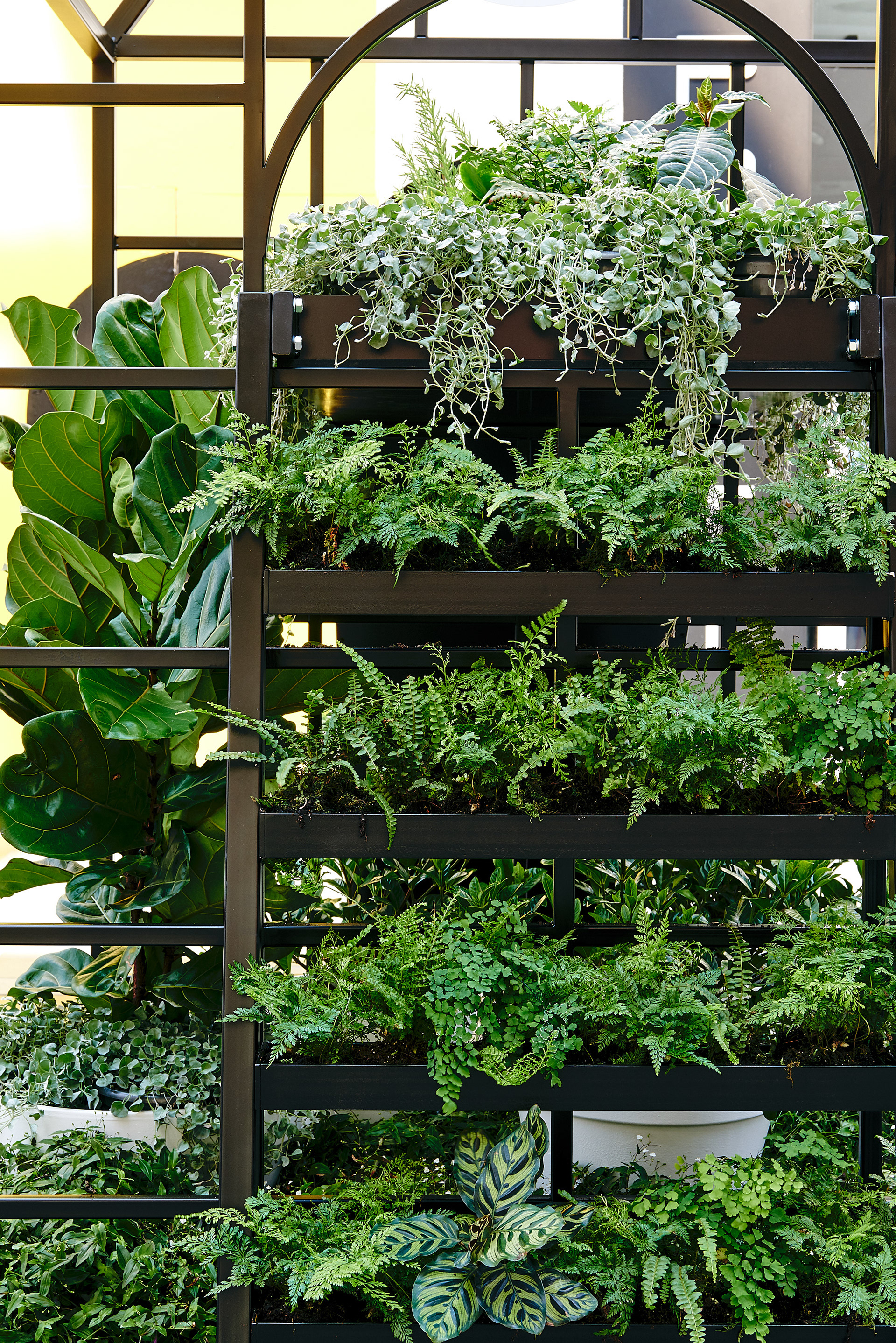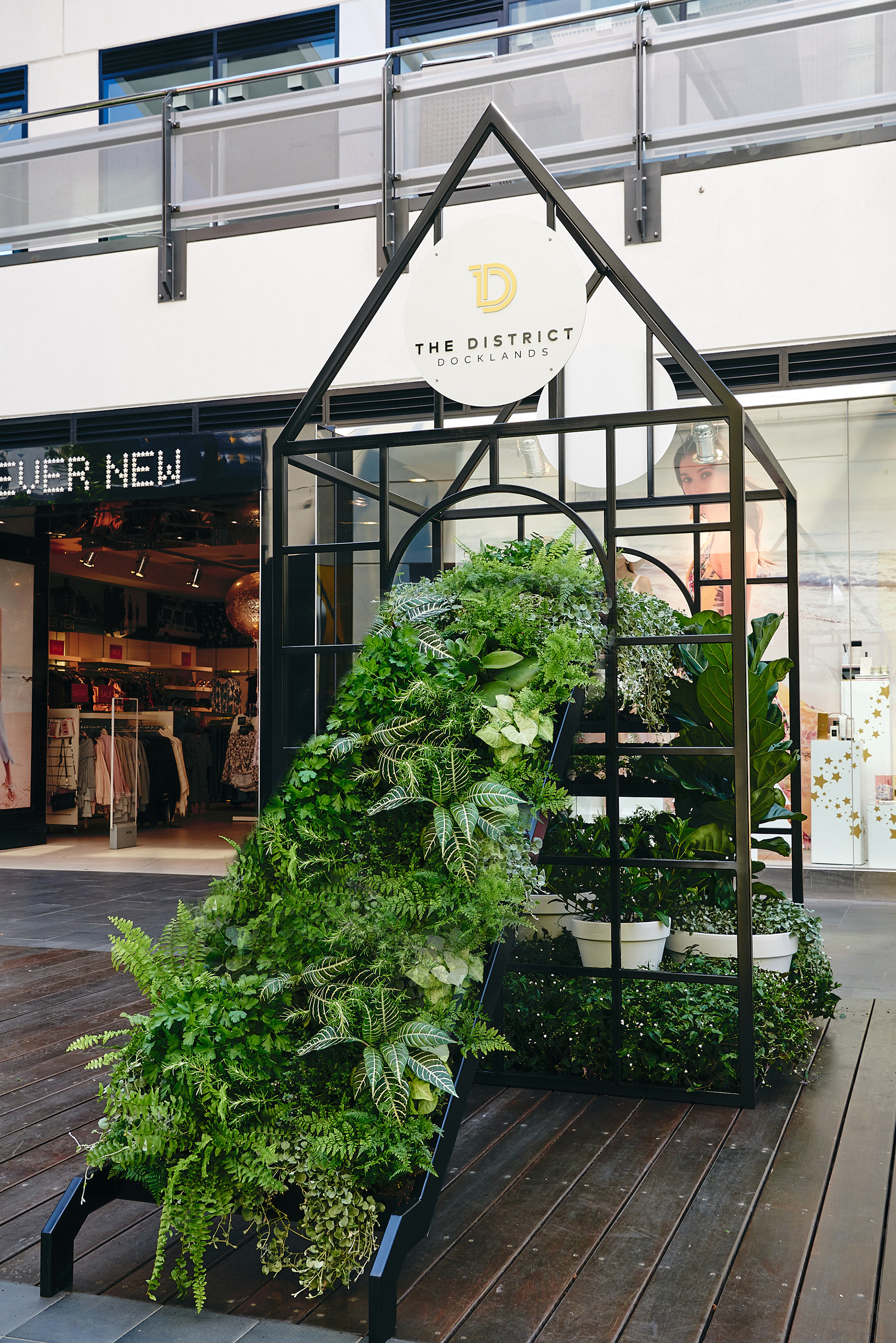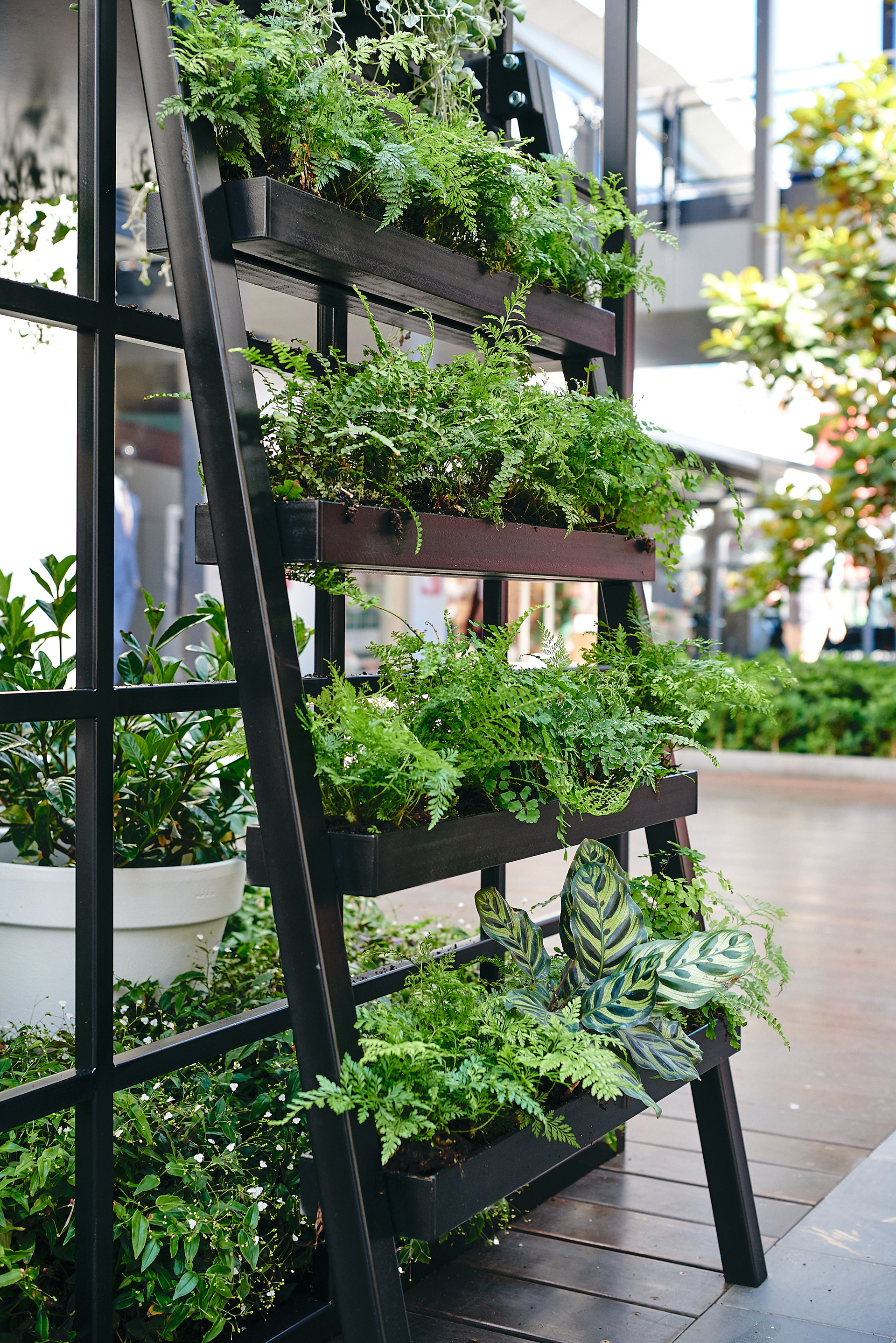 The third installation was a fresh and fun climbing frame slide filled with foliage - informing shoppers about the centre's new community garden that was running gardening classes for kids as part of its launch event.